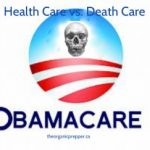 How about instead of paying for Obamacare, we just spend that extra money on living well and healthfully? With the amount of money that families will be spending, they could make some amazing healthy lifestyle choices that would reduce their need for healthcare in many instances. It all boils down to two options: For the cost involved, would you rather pay for health care, by preventing disease with good choices, or death care, by treating disease with toxic chemicals and invasive medical interventions?
The Biggest Forcible Ponzi Scheme in History
The numbers presented are very deceiving. Most people are utterly in shock when they find out how much they will be paying. If your budget is already tight, be prepared for it to become strangling. If I were going to participate in Obamacare (which I am NOT), after subsidies I would only be paying $185 per month. But then, there is a deductible of another $5,000 per year. And then they only pay 60% of my costs, leaving me on the hook for the other 40%.
So let's add this up. [Read more…]