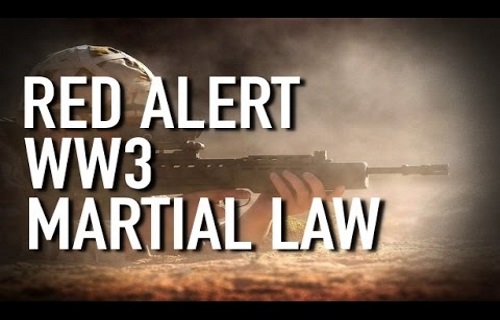 – U.S. Navy ships assigned to Commander, Task Force (CTF) 30 and CTF 70 are scheduled to begin a series of exercises with the Republic of Korea (ROK) Navy March 21, 2017 to strengthen maritime interoperability and tactics, techniques and procedures.
The U.S. routinely conducts CSG operations in the waters around the Republic of Korea to exercise maritime maneuvers, strengthen the U.S.-ROK alliance, and improve regional security.
"This exercise is yet another example of the strength and resolve of the combined U.S. and the ROK naval force," said Rear Adm. James Kilby, commander, Carl Vinson Carrier Strike Group. "The U.S. and the Republic of Korea share one of the strongest alliances in the world and we grow stronger as an alliance because of our routine exercises here in South Korea and the close relationship and ties that we forge from operating at sea together."
The exercises will consist of a routine bilateral training, subject matter expert exchanges, anti-submarine and anti-surface warfare drills, communication drills, air defense exercises, counter-mine planning and distinguished visitor embarkations.
"This defensive exercise focuses on enhancing the interoperability between the ROK and US navies and helps both navies maintain a combined defense posture to protect the ROK from future North Korean unprovoked acts of aggression," said Rear Adm, Choi, Sung-Mok, the chief of staff for the Republic of Korea Fleet.
Additional surface, subsurface, and air assets joining the bilateral exercise include Carrier Air Wing 2, Arleigh Burke-class guided-missile destroyers USS Barry (DDG 52), USS Wayne E Meyer (DDG 108), USS McCampbell (DDG 85), USS Stethem (DDG 63), Los Angeles-class nuclear fast attack submarine USS Columbus (SSN 762), and P-3/P-8 Maritime Patrol and Reconnaissance Aircraft from Commander, Task Force 72.
Vinson deployed to the region under U.S. 3rd Fleet command and control, including beyond the international dateline, which previously divided operational areas of responsibility for 3rd and 7th Fleets. Third Fleet operating forward offers additional options to the Pacific Fleet commander by leveraging the capabilities of 3rd and 7th Fleets. This operational concept allows both numbered fleets to complement one another and provide the foundation of stability in the Indo-Asia-Pacific region.
What is martial law?If you're looking for a definition, then Martial Law basically means using state or national force to enforce the will of the government on the people. It basically allows the government, or a tyrannical politician, to shred the and impose its will through force.History of of America"Those that fail to learn from history, are doomed to repeat it.
"The U.S. dollar replaced the British Pound Sterling as the world's reserve currency around 1945. It occurred for a number of reasons. The U.S. economy was the global leader in manufacturing and held the majority of the world's gold. According to sources I've read, the dollar was the only currency still backed by gold (there was a downside to this). Of course they would love to explain that these specialist's expertise would be used in other regions of the planet, and as you all know, the isn't allowed to operate in the United States. If this is the case, then why the sudden need to recruit so many more? As you'll soon see, just about anything could lead to a state of Martial Law."
In today's environment, it won't take much. In a previous post titled, Obama Warns: Be Ready For EMP Attacks, martial law economic update, martial law economic collapse news, economic collapse martial law, latest update martial law, latest news economic collapse, martial law un, martial law after election, Engineered Pandemics, Massive , and Martial Law, I mentioned how on May 31, US president took time out of his extremely busy schedule to deliver an address at the FEMA where he made a point to stress that Americans who are not preparing for, or who do not have plans for any given scenario, could find themselves in big trouble in the near future.
RELATED : Emergency Warning! WHEN a State of Emergency is Nationally Declared,(USA FEMA Camps in Preparation for Mass-Evacuation Come Martial Law)
The following excerpt from president speech comes directly from the official White House website…"One of the things that we have learned over the course of the last seven and a half years is that government plays a vital role, but it is every citizen's responsibility to be prepared . And that means taking proactive steps, like having an plan, having a fully stocked supply kit. If your local authorities ask you to evacuate, you have to do it. Don't wait."
A great video of the United States sending it's most deadly message to the leadership of the North Korean Military in Military exercise.
North Korea Threatens to Nuke Australia for Supporting US
North Korea has warned Australia of a possible nuclear strike if it continues to "blindly and zealously toe the US line." It comes after Australian Foreign Minister Julie Bishop said Pyongyang poses a "serious threat" to peace and stability in the region. "If Australia persists in following the US moves to isolate and stifle the DPRK and remains a shock brigade of the US master, this will be a suicidal act of coming within the range of the nuclear strike of the strategic force of the DPRK," a spokesman for the North Korean Foreign Ministry said, as quoted by the official KCNA news agency.
Survival Food Prepping Ideas/ULTIMATE Top Skills 2017
Discover how to survive: Most complete survival tactics, tips, skills and ideas like how to make pemmican, snow shoes, knives, soap, beer, smoke houses, bullets, survival bread, water wheels, herbal poultices, Indian round houses, root cellars, primitive navigation, and much more at: The Lost Ways
The Lost Ways is a far-reaching book with chapters ranging from simple things like making tasty bark-bread-like people did when there was no food-to building a traditional backyard smokehouse… and many, many, many more!
Here's just a glimpse of what you'll find in The Lost Ways:
From Ruff Simons, an old west history expert and former deputy, you'll learn the techniques and methods used by the wise sheriffs from the frontiers to defend an entire village despite being outnumbered and outgunned by gangs of robbers and bandits, and how you can use their wisdom to defend your home against looters when you'll be surrounded.
Native American ERIK BAINBRIDGE – who took part in the reconstruction of the native village of Kule Loklo in California, will show you how Native Americans build the subterranean roundhouse, an underground house that today will serve you as a storm shelter, a perfectly camouflaged hideout, or a bunker. It can easily shelter three to four families, so how will you feel if, when all hell breaks loose, you'll be able to call all your loved ones and offer them guidance and shelter? Besides that, the subterranean roundhouse makes an awesome root cellar where you can keep all your food and water reserves year-round.
From Shannon Azares you'll learn how sailors from the XVII century preserved water in their ships for months on end, even years and how you can use this method to preserve clean water for your family cost-free.
Mike Searson – who is a Firearm and Old West history expert – will show you what to do when there is no more ammo to be had, how people who wandered the West managed to hunt eight deer with six bullets, and why their supply of ammo never ran out. Remember the panic buying in the first half of 2013? That was nothing compared to what's going to precede the collapse.
From Susan Morrow, an ex-science teacher and chemist, you'll master "The Art of Poultice." She says, "If you really explore the ingredients from which our forefathers made poultices, you'll be totally surprised by the similarities with modern medicines." Well…how would you feel in a crisis to be the only one from the group knowledgeable about this lost skill? When there are no more antibiotics, people will turn to you to save their ill children's lives.
If you liked our video tutorial on how to make Pemmican, then you'll love this: I will show you how to make another superfood that our troops were using in the Independence war, and even George Washington ate on several occasions. This food never goes bad. And I'm not talking about honey or vinegar. I'm talking about real food! The awesome part is that you can make this food in just 10 minutes and I'm pretty sure that you already have the ingredients in your house right now.
Really, this is all just a peek.
The Lost Ways is a far–reaching book with chapters ranging from simple things like making tasty bark-bread-like people did when there was no food-to building a traditional backyard smokehouse… and many, many, many more!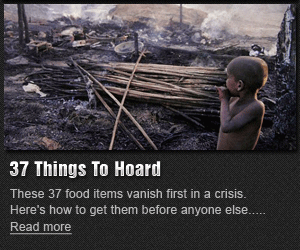 And believe it or not, this is not all…
Table Of Contents:
The Most Important Thing
Making Your Own Beverages: Beer to Stronger Stuff
Ginger Beer: Making Soda the Old Fashioned Way
How North American Indians and Early Pioneers Made Pemmican
Spycraft: Military Correspondence During The 1700's to 1900's
Wild West Guns for SHTF and a Guide to Rolling Your Own Ammo
How Our Forefathers Built Their Sawmills, Grain Mills,and Stamping Mills
How Our Ancestors Made Herbal Poultice to Heal Their Wounds
What Our Ancestors Were Foraging For? or How to Wildcraft Your Table
How Our Ancestors Navigated Without Using a GPS System
How Our Forefathers Made Knives
How Our Forefathers Made Snow shoes for Survival
How North California Native Americans Built Their Semi-subterranean Roundhouses
Our Ancestors'Guide to Root Cellars
Good Old Fashioned Cooking on an Open Flame
Learning from Our Ancestors How to Preserve Water
Learning from Our Ancestors How to Take Care of Our Hygiene When There Isn't Anything to Buy
How and Why I Prefer to Make Soap with Modern Ingredients
Temporarily Installing a Wood-Burning Stove during Emergencies
Making Traditional and Survival Bark Bread…….
Trapping in Winter for Beaver and Muskrat Just like Our Forefathers Did
How to Make a Smokehouse and Smoke Fish
Survival Lessons From The Donner Party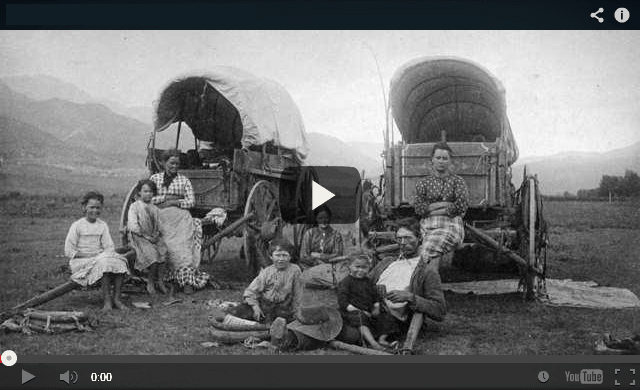 Books can be your best pre-collapse investment.
The Lost Ways (Learn the long forgotten secrets that helped our forefathers survive famines,wars,economic crisis and anything else life threw at them)
Survival MD (Best Post Collapse First Aid Survival Guide Ever)
Conquering the coming collapse (Financial advice and preparedness )
Liberty Generator (Build and make your own energy source)
Backyard Liberty (Easy and cheap DIY Aquaponic system to grow your organic and living food bank)
Bullet Proof Home (A Prepper's Guide in Safeguarding a Home )
Family Self Defense (Best Self Defense Strategies For You And Your Family)
 Survive Any Crisis (Best  Items To Hoard For A Long Term Crisis)
Survive The End Days (Biggest Cover Up Of Our President)
Drought USA (Discover The Amazing Device That Turns Air Into Water)