IS WAR OR ATTACK ON NORTH KOREA COMING SOON?
NORTH Korea leader Kim Jong-un has reportedly ordered residents of the country's capital Pyongyang to leave the city immediately, sparking fears he may be preparing for war.

Reports in Russian newspaper Pravda Report claim more than 600,000 people – around 25 per cent of the city's population – are being urgently evacuated, as tensions escalate between North Korea and the United States.
According to South Korean media, residents in the kingdom have said goodbye to each other, sparking concerns the tyrannical leader could be about to act after months of nuclear weapon testing.
Foreign reporters have been told to prepare for a "big and important event" on North Korea's biggest national celebration, called 'Day of the Sun'.
A tweet from Channel NewsAsia's Beijing Correspondent Jeremy Koh said: "We've been told to be ready to move out at six-twenty AM, but no idea why. Also, no cell phones allowed."
More than 200 foreign journalists are in Pyongyang as the country marks the 105th birthday of its founding president Kim Il Sung on April 15.
Officials in North Korea have already warned nuclear war could break out at any minute thanks to the "extremely tense" situation on the Korean Peninsula.
The US sent a navy strike group towards the Western Pacific in a show of force, with North Korea retorting with warnings of a nuclear attack in retaliation to any show of aggression.
China has also moved 150,000 soldiers close to the North Korean border in preparation for war.
The move comes after president Trump launched 59 Tomahawk missiles at a Syrian airfield in response for the country's brutal chemical attack which left 79 civilians dead.
North Korean officials have given no clues as to the nature of the "surprise event" or where it would take place.
However, past announcements of a similar nature have turned out to be relatively low-key.
Multiple sources have now confirmed that Korea is preparing for war against the United States and has deployed Dong Feng 31-A intercontinental ballistic missiles that can strike the US mainland.
North Korea's state-run publication DPRK Today said their attacks on the U.S. mainland will do more damage than the September 11 attacks.
The editorial claimed that North Korea's destructive weapons are all aimed at the White House, the Pentagon and all other locations from which Washington can launch a military operation.
"If three civilian airplanes' attacks from 16 years ago resulted in 3,000 deaths and brought a nightmare to life for the U.S., the outbreak of our final war will wipe the country from history, leaving no time (for them to) even regret or have nightmares about it," read the bulletin.
The article claimed that the U.S. is "flabbergasted" by the announcement of a final showdown in which North Korea carries out pre-emptive nuclear strikes on the U.S. mainland.
"Being beaten by only three civilian airplanes, the U.S. was ashamed in front of the world and has suffered incalculable psychological and economical damage," it said.
"The most powerful, miniaturized, diversified weapon systems of Chosun (North Korea's name for itself) are aimed at the U.S. imperialists' war commands including the White House and the Pentagon, from the ground, in the air and underwater".
The report claimed that the U.S.'s Terminal High Altitude Area Defense (THAAD) system will do no good against their weapons.
"Will you (the U.S.) be gone from the face of the Earth trying to stop Chosun's attacks with the shameful THAAD? Or will you kneel before us and save your life? The time has come, and the U.S. must make the choice," it said.
This is not the first time that the North vowed to carry out a nuclear strike on the U.S.
About two weeks ago, the country threatened to carry out pre-emptive strikes on the U.S. mainland, claiming their bomb is advanced enough to carry out a strike on New York City – and as powerful as the Tsar Bomba – and will wipe out its entire populace.
Pinkston added that if the North Koreans were to launch a terrorist attack or a military attack against the U.S. the North would be "completely destroyed" and that would "happen pretty quickly".
With a U.S. Naval Strike Group approaching North Korea and Un showing no signs of backing off from his threat to test a nuclear device, the world could well see more in the way of nuclear detonations than just a test in coming days, so we urge readers to be preparedfor an emergency. The incident off the west coast involving submarine hunting aircraft and support vessels suggests any number of North Korea's submarines could be awaiting a retaliatory strike against targets on U.S. soil should President Trump order military action.
It appears that following discussions between President Trump and Chinese President Xi, the Peoples' Republic is standing firm against North Korea and could possibly take the lead in responding to North Korean aggression. This could potentially divert a disastrous conflict. Though it would likely be brief, if North Korea has nuclear armed submarines within range of the United States the consequences of a military conflict could be devastating.
Survival Food Prepping Ideas/ULTIMATE Top Skills 2017
Discover how to survive: Most complete survival tactics, tips, skills and ideas like how to make pemmican, snow shoes, knives, soap, beer, smoke houses, bullets, survival bread, water wheels, herbal poultices, Indian round houses, root cellars, primitive navigation, and much more at: The Lost Ways
The Lost Ways is a far-reaching book with chapters ranging from simple things like making tasty bark-bread-like people did when there was no food-to building a traditional backyard smokehouse… and many, many, many more!
Here's just a glimpse of what you'll find in The Lost Ways:
From Ruff Simons, an old west history expert and former deputy, you'll learn the techniques and methods used by the wise sheriffs from the frontiers to defend an entire village despite being outnumbered and outgunned by gangs of robbers and bandits, and how you can use their wisdom to defend your home against looters when you'll be surrounded.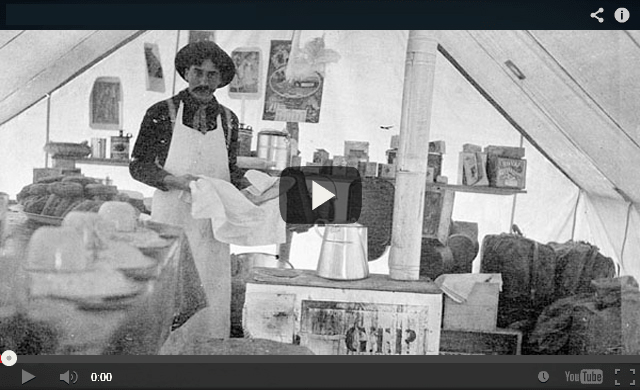 Native American ERIK BAINBRIDGE – who took part in the reconstruction of the native village of Kule Loklo in California, will show you how Native Americans build the subterranean roundhouse, an underground house that today will serve you as a storm shelter, a perfectly camouflaged hideout, or a bunker. It can easily shelter three to four families, so how will you feel if, when all hell breaks loose, you'll be able to call all your loved ones and offer them guidance and shelter? Besides that, the subterranean roundhouse makes an awesome root cellar where you can keep all your food and water reserves year-round.
From Shannon Azares you'll learn how sailors from the XVII century preserved water in their ships for months on end, even years and how you can use this method to preserve clean water for your family cost-free.
Mike Searson – who is a Firearm and Old West history expert – will show you what to do when there is no more ammo to be had, how people who wandered the West managed to hunt eight deer with six bullets, and why their supply of ammo never ran out. Remember the panic buying in the first half of 2013? That was nothing compared to what's going to precede the collapse.
From Susan Morrow, an ex-science teacher and chemist, you'll master "The Art of Poultice." She says, "If you really explore the ingredients from which our forefathers made poultices, you'll be totally surprised by the similarities with modern medicines." Well…how would you feel in a crisis to be the only one from the group knowledgeable about this lost skill? When there are no more antibiotics, people will turn to you to save their ill children's lives.
If you liked our video tutorial on how to make Pemmican, then you'll love this: I will show you how to make another superfood that our troops were using in the Independence war, and even George Washington ate on several occasions. This food never goes bad. And I'm not talking about honey or vinegar. I'm talking about real food! The awesome part is that you can make this food in just 10 minutes and I'm pretty sure that you already have the ingredients in your house right now.
Really, this is all just a peek.
The Lost Ways is a far–reaching book with chapters ranging from simple things like making tasty bark-bread-like people did when there was no food-to building a traditional backyard smokehouse… and many, many, many more!

Books can be your best pre-collapse investment.
The Lost Ways (Learn the long forgotten secrets that helped our forefathers survive famines,wars,economic crisis and anything else life threw at them)
Survival MD (Best Post Collapse First Aid Survival Guide Ever)
Conquering the coming collapse (Financial advice and preparedness )
Liberty Generator (Build and make your own energy source)
Backyard Liberty (Easy and cheap DIY Aquaponic system to grow your organic and living food bank)
Bullet Proof Home (A Prepper's Guide in Safeguarding a Home )
Family Self Defense (Best Self Defense Strategies For You And Your Family)
 Survive Any Crisis (Best  Items To Hoard For A Long Term Crisis)
Survive The End Days (Biggest Cover Up Of Our President)
Drought USA (Discover The Amazing Device That Turns Air Into Water)