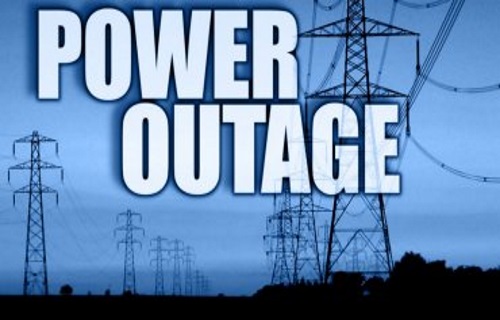 Originally Published : halturnerradioshow.com
The news for tens of thousands of people forced to evacuate two Outer Banks islands of North Carolina got worse Sunday: Authorities said all that three power lines to the remote islands had been damaged and that electricity could be out of commission for as long as two weeks.
The Outer Banks — a string of barrier islands spanning most of the North Carolina coast — are served by three underground power cables from the mainland. On Thursday, a construction company building a new bridge over Oregon Inlet to one of the islands accidentally drove a steel casing into a power cable, the Cape Hatteras Electric Cooperative said in a statement Sunday.
One of the cables was completely severed, and the two others were "compromised," the cooperative said.
Since then, about 70,000 visitors and vacationers have evacuated Hatteras and Ocracoke islands under two mandatory orders issued by Gov. Roy Cooper. Most were able to drive off Hatteras Island, which is served by the only major bridge to the islands, while the rest have slowly made their way off Ocracoke by ferry.
The electric co-op said it was exploring two possible fixes — digging up the cables and splicing them back together or building a new, above-ground transmission line.
"Depending on which solution turns out to be the most practical, the timeline for a complete repair could vary from one to two weeks," it said.
While the mandatory orders didn't apply to the few thousand year-round residents of the islands, who can rely on generators, business and government officials lamented the loss of tens of thousands of vacationers at the height of the summer tourist season.
"We realize people are disappointed. They brought a lot of stuff here. They're packing up and moving out," Dorothy Hester, a spokeswoman for Dare County, told NBC affiliate WITN of Washington. "While disappointed, they're going to make their way home."
Lisa Sturgill, general manager of the Cape Hatteras Motel in Buxton, said, "It's like having a hurricane without the bad weather."
"All of our rooms are empty," Sturgill, who said she'd had to refund all of the motel's reservations, told WRAL. "But it's just another storm. We'll get through it like we always do."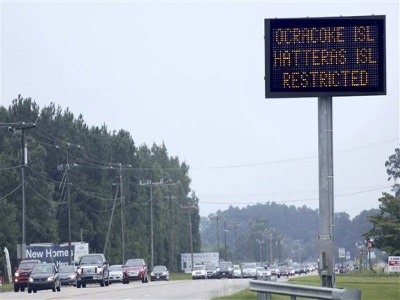 Angela Conner Tawes, manager of Conner's Supermarket in Buxton, said: "Losing time in August is a big deal. This is when we make our money for the year. We're just holding our breath and waiting."
Groups running the weekly summer fish-fry fundraiser for the Hatteras Village Volunteer Fire Department, meanwhile, tried to make the best of things.
The fundraiser went ahead as scheduled Saturday night, because organizers had already ordered the fish and figured they should try to recoup their expenses, said Mary Ellon Ballance, president of the fire department's Ladies' Auxiliary.
So they dropped the normal plate fees and fed everyone who showed up, paying or non-paying, Ballance told WITN.
"It's better for it to be eaten than go to waste," she said. "This is like a dry hurricane for us — the aftermath of a hurricane without the destruction."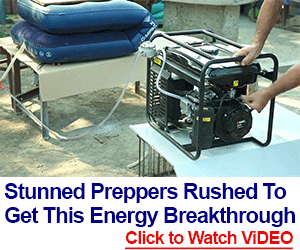 This was an "Accident" – What if another is MALICIOUS?
One recurring theme on the Hal Turner Radio Show and this web site is the notion that malicious people will undertake deliberate efforts to harm us by attacking our electric power grid.  Attempts to do this are made by terrorists and by foreign states, intent on harming the USA.
For instance,  you've heard about hackers trying to steal credit card numbers and wipe out bank accounts. But there's another group that many cybersecurity experts say especially worry them.
These criminals are targeting critical infrastructure, like power grids — and what makes them dangerous is that some are backed by governments and big money.
"Turning off water, turning off electricity. Those are all realistic attacks now," said Liam O' Murchu a director with cybersecurity company Symantec, the manufacturer of Norton security products.
Symantec is currently tracking more than 100 government backed groups, more than ten times the number from five years ago.
Using a computer to cause a power outage may seem far-fetched, but experts believe it's already happened. Most recently, in December, parts of Ukraine's capital city Kiev lost power because of what was believed to be a cyber-attack.
And that wasn't the first time. In December 2015, 225,000 customers in Ukraine lost power, likely as the result of malware being placed on the computer network of a power supply company, according to the Department of Homeland Security. The Ukrainian government has blamed Russia for the 2015 attack.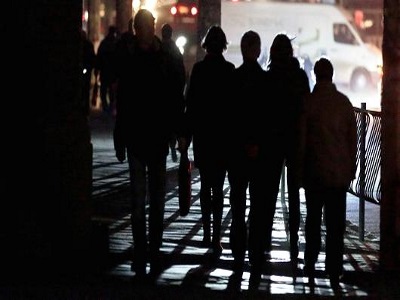 Max Vetrov | AFP | Getty Images
Experts worry critical infrastructure attacks could also happen in the United States. The U.S. electric grid is worth more than $1 trillion and supplies power to 334 million people every year, according to the North American Energy Reliability Corporation.
"Sometimes [these groups are] launching real-time attacks and sometimes just setting up so they have a back door, they have a foothold that they can use in future when they need it," O'Murchu said.
'Act of war or act of God'
U.S. utility companies have taken notice.
"Whether it's an act of war or an act of God that is impacting the grid, we have ways to be resilient to make sure that we can keep the electricity flowing," said Scott Aaronson an executive director of security and business continuity with the Edison Electric Institute, which represents the investor owned electric companies in the U.S.
To restore power in Kiev, the city needed to go back to a manual system of supplying power.
"[Ukraine was] still able to operate the grid simply in a manual state without that digital overlay, without automated controls. That's something that we in the United States have some capability to do. But actually are looking to expand upon," Aaronson said.
In addition to learning from the incidents in Ukraine, U.S. electric companies share information with other grid operators and governments officials.
"In order to beat back the sophistication of a near peer nation state we need to have the sophistication of the U.S. government behind us," Aaronson explained
The electric industry also runs exercises to simulate attacks.
"One [test] known as GridEx, that happens every two years, is the biggest of its kind. But individual companies practice all the time to respond to and recover from all manner of incidents," said Aaronson.
The Government Accountability Office found over 2 dozen government effort to increase reliability, including protecting from cyberattacks, but says more needs to be done.
"We're talking about a government and the resources and the money and the expertise that a government can wield go, going up against private companies. So there's real mismatch there in the power of attack and the power of defense," O'Murchu said.
PREP YOURSELF
This web site has repeatedly suggested to readers that they take steps to "prep" for such an eventuality, because if a foreign state somehow uses computers to crash our power grid, unlike the people in North Carolina who can merely "evacuate" to an area that HAS electricity, there may actually come a time when there is nowhere to evacuate to!
Sure, such a thing would be an act of war, but that won't change the reality that YOU have no electric.  Think about that.  YOU and YOUR family, stuck without power, your food rotting in the refrigerator, no lights, no TV etc.  if you live in a rural area, you may utilize well-water.  Wells need pumps to operate, and pumps need electric.  No electric=no water.
The average household refrigerator uses 1100 watts of power when running; far less when it's at the right temperature and the compressor shuts off.
In order for you to make certain all your food doesn't go bad, you need a source of emergency power that you can fallback upon when an outage takes place.
Emergency Generators come in all sizes and the costs range from affordable to astronomical.  The way to determine how much emergency electric you need available is to look at all the things you use in your home, and manually write down the watts used by each device.
Refrigerator
Toaster
Microwave
Lamps
Ceiling lights and fans
Hallway or front porch & backyard lights
Water well pump
TV
Computer(s)
Cellphone chargers.
Air conditioner(s)
Furnace (oil or gas)
For folks (like me) with electric HEAT, Electric HOT WATER, and an Electric STOVE . . . this becomes a real challenge because these particular devices use VERY LARGE amounts of energy.   Our stove would require a minimum of 2500 watts PER BURNER, and 8000 watts for the oven to operate.   Our Hot water heater needs 6,000 watts.   Our central air conditioning/Heat Pump need .. . .  twenty-two THOUSAND watts to operate! These energy demands are waaaaaay to much for a typical emergency generator.
That's why we have a propane gas grill in the yard with a spare fuel tank or two, to cook on when power goes out; and small emergency heaters to use in winter to keep us warm.  Hot water . . . . well, not essential to stay alive.  Showering will have to wait.
Once you've added up the watts used by all the devices above, that becomes the total watts you need to keep everything going.  Of course, you probably won't try to USE everything at once, so there's a bit of latitude in the size emergency generator you'll actually "need" but undertaking this project will only take about ten minutes, and it will help you prepare for disaster.
Once you have the total watts of things you know you'll NEED to power in an emergency, the next step is deciding what type of emergency power supply you want.
Some folks may not want to power anything but a light or two, a cell phone charger and a computer.  These folks can get-by with a emergency SOLAR system, consisting of one small solar panel, a battery and an electric INVERTER  which converts the 12 volts DC of the battery, into 120 volts AC to run things.
But solar is very limited power and it runs out very fast, until the next day when sunlight recharges the battery and you get power to use.
For most folks an emergency generator is more practical.
Generators can run on gasoline, propane, natural gas, diesel fuel or a power takeoff from another engine.
Some generators offer "FLEX FUEL" capability, where the unit can run on gasoline, propane OR LNG.
Choose the generator based on the total watts you NEED to have during an emergency.
If you NEED 5,000 watts, then buy a generator that provides a HIGHER amount: 7,500, 8200 or even 10,000 watts.
Generators GUZZLE fuel and if you run a generator at its absolute max capacity, it will chug fuel at a terrible rate.  So having a somehwat larger generator, which ends up running at only 3/4 or half its total rating, will be much more efficient.
What Is A Liberty Generator?
The Liberty Generator is an efficient biogas generator that produces power using biogas, that is used for cooking, lighting & heating homes and buildings, power for running farm equipment, and even for transportation purposes.
Check Out The Best & Most Affordable Biogas Generator Plans!
Now imagine, what if you could cut your electricity bill a lot? So much so that it actually makes a difference in your personal economy. Because let's face it, a lot of Americans live from paycheck to paycheck. That means every dollar saved makes a huge difference. That's more money in your pocket. Everyone would agree that would be awesome, right?
So for those of you who are looking to have a biogas generator to generate your own power, what if you could build a biogas generator for less than a hundred dollars? In fact, much less than you think? Because many times, we assume that it would be expensive to build a biogas generator for our own home use.
I do not sell generators or solar power systems, but there are many outlets that do.  Below are some things you may wish to check out.  to see more choices, just click the GO BUTTON at the bottom of the display, for hundreds more choices in varying power ranges and price ranges.
None of us know when an "accident" (like the one currently taking place in North Carolina) will take place.  None of us know when a hurricane, tornado or earthquake will cut our electric.  And certainly none of us know of foreign governments like North Korea, or terrorist maniacs like ISIS, will launch an attack that cripples out electric.
It's best to be prepared and that means doing something NOW, while things are normal, to be ready when things are not.
---
Our grandfathers had more knowledge than any of us today and thrived even when modern conveniences were not available. They were able to produce and store their food for long periods of time. The Lost Ways is the most comprehensive book available. All the knowledge our grandfathers had, in one place.Here's just a glimpse of what you'll find in the book:
Table Of Contents:
Making Your Own Beverages: Beer to Stronger Stuff
Ginger Beer: Making Soda the Old Fashioned Way
How North American Indians and Early Pioneers Made Pemmican
Wild West Guns for SHTF and a Guide to Rolling Your Own Ammo
How Our Forefathers Built Their Sawmills, Grain Mills,and Stamping Mills
How Our Ancestors Made Herbal Poultice to Heal Their Wounds
What Our Ancestors Were Foraging For? or How to Wildcraft Your Table
How North California Native Americans Built Their Semi-subterranean Roundhouses
Our Ancestors'Guide to Root Cellars
Good Old Fashioned Cooking on an Open Flame
Learning from Our Ancestors How to Preserve Water
Learning from Our Ancestors How to Take Care of Our Hygiene When There Isn't Anything to Buy
How and Why I Prefer to Make Soap with Modern Ingredients
Temporarily Installing a Wood-Burning Stove during Emergencies
Making Traditional and Survival Bark Bread…….
Trapping in Winter for Beaver and Muskrat Just like Our Forefathers Did
How to Make a Smokehouse and Smoke Fish
Survival Lessons From The Donner Party
Get your paperback copy HERE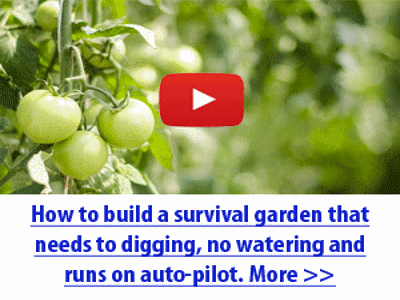 Here's just a glimpse of what you'll find in The Lost Ways:
From Ruff Simons, an old west history expert and former deputy, you'll learn the techniques and methods used by the wise sheriffs from the frontiers to defend an entire village despite being outnumbered and outgunned by gangs of robbers and bandits, and how you can use their wisdom to defend your home against looters when you'll be surrounded.
Native American ERIK BAINBRIDGE – who took part in the reconstruction of the native village of Kule Loklo in California, will show you how Native Americans build the subterranean roundhouse, an underground house that today will serve you as a storm shelter, a perfectly camouflaged hideout, or a bunker. It can easily shelter three to four families, so how will you feel if, when all hell breaks loose, you'll be able to call all your loved ones and offer them guidance and shelter? Besides that, the subterranean roundhouse makes an awesome root cellar where you can keep all your food and water reserves year-round.
From Shannon Azares you'll learn how sailors from the XVII century preserved water in their ships for months on end, even years and how you can use this method to preserve clean water for your family cost-free.
Mike Searson – who is a Firearm and Old West history expert – will show you what to do when there is no more ammo to be had, how people who wandered the West managed to hunt eight deer with six bullets, and why their supply of ammo never ran out. Remember the panic buying in the first half of 2013? That was nothing compared to what's going to precede the collapse.
From Susan Morrow, an ex-science teacher and chemist, you'll master "The Art of Poultice." She says, "If you really explore the ingredients from which our forefathers made poultices, you'll be totally surprised by the similarities with modern medicines." Well…how would you feel in a crisis to be the only one from the group knowledgeable about this lost skill? When there are no more antibiotics, people will turn to you to save their ill children's lives.
If you liked our video tutorial on how to make Pemmican, then you'll love this: I will show you how to make another superfood that our troops were using in the Independence war, and even George Washington ate on several occasions. This food never goes bad. And I'm not talking about honey or vinegar. I'm talking about real food! The awesome part is that you can make this food in just 10 minutes and I'm pretty sure that you already have the ingredients in your house right now.
Really, this is all just a peek.
The Lost Ways is a far–reaching book with chapters ranging from simple things like making tasty bark-bread-like people did when there was no food-to building a traditional backyard smokehouse… and many, many, many more!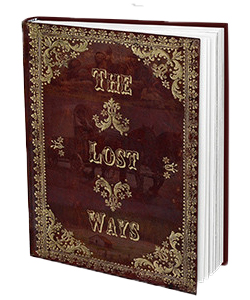 The Lost Ways (Learn the long forgotten secrets that helped our forefathers survive famines,wars,economic crisis and anything else life threw at them)
Survival MD (Best Post Collapse First Aid Survival Guide Ever)
Conquering the coming collapse (Financial advice and preparedness )
Liberty Generator (Build and make your own energy source)
Backyard Liberty (Easy and cheap DIY Aquaponic system to grow your organic and living food bank)
Bullet Proof Home (A Prepper's Guide in Safeguarding a Home )
Family Self Defense (Best Self Defense Strategies For You And Your Family)
 Survive Any Crisis (Best  Items To Hoard For A Long Term Crisis)
Survive The End Days (Biggest Cover Up Of Our President)