Supplies You Need In Your Home
Hurricanes are tropical cyclones or storms that form in the Gulf of Mexico, Caribbean Sea, and in the southern Atlantic and eastern Pacific Oceans. In the Northern Hemisphere, they have a counterclockwise circulation of winds accompanied by torrential rains and strong thunderstorms. These winds, rains, and thunderstorms can cause catastrophic damage to coastlines and areas hundreds of miles inland.
The Atlantic hurricane season starts June 1 and ends November 30. For six months,
anyone residing on the Atlantic or Gulf of Mexico coastal areas needs to prepare for when one of these storms makes landfall in their vicinity. Anything is possible, as these forces of nature can produce more than 155 mph winds along with tornadoes and flooding. With that said, here are six essential items to keep handy for when you're caught in the eye of the storm.
RELATED : Top 20 Emergency Supplies We Recommend to Survive Any Disaster —
Drinking Water
Water is essential to life, and having an emergency stock of it in your home at all times (let alone hurricane season) is important. Remember to have at least one gallon per person per day filled in an unbreakable container. Avoid using containers that can break or decompose including glass bottles or milk cartons. Children, nursing mothers, elderly, and ill people will need more than this minimal amount. If you live in a hot environment, expect to do strenuous activities after the storm, or have pets, double the amount of water you stockpile.
In addition, sanitation and food preparation need at least another two quarts per person daily. Water can go bad, so remember to rotate the water you stockpile for emergencies annually. If you can, buy bottled water that's sealed instead of unsealed water that's vulnerable to temperature changes.
Non-Perishable Food
Keep at least three to seven days' worth of food on hand for each member of your family. Most of this food should come in cans and none of it should need cooking or refrigeration. The most ideal foods are:
Dried fruits, peanut butter, jelly, crackers, granola bars, and trail mix

Ready-to-eat canned meats, fruits, and vegetables

Raw vegetables that don't need refrigeration

Cookies, hard candy, and cereal
Other items you'll want to keep handy include:
Coffee, tea, soft drinks, and canned juices and milk

Salt, pepper, and sugar in waterproof containers

Portable stove kit

Paper plates, cups, and plastic utensils

Aluminum foil

Vitamins

Plastic storage containers
RELATED : 55 Preparedness Items
Sanitation Items
If a storm has passed through your area and your power cuts off, chances are it could take days or even weeks for it to come back on. In cases like this, it's best to have a stockpile of items that will help you and your family remain as clean as possible. Be sure to include:
Toilet paper, soap, baby wipes, toilette's, and liquid sanitizer

Toothpaste, deodorant, and shampoo

Liquid detergent

Feminine supply products

Plastic garbage bags

Plastic bucket with a tight lid

Bleach, disinfectant, and paper towels
First Aid Kit
While this may seem like a common sense item you should have in your household in case of an emergency, many people overlook it or don't include the right items in it. When putting together your first aid kit, remember to include these items:
Adhesive bandages and sterile gauze pads

Germicidal hand wipes and alcohol-based hand sanitizer

Non-latex gloves, adhesive tape, anti-bacterial ointment, and antiseptic spray

Non-refrigerated cold packs, scissors, tweezers, and rubbing alcohol

CPR breathing barrier, thermometer, and safety pins
In addition to your basic first aid kit, you'll want to add non-prescription drugs like aspirin, antacid, and activated charcoal. Also, include a large supply (30 days) of any prescription medications you take.
Clothing, Bedding, and Entertainment
In case your house incurs damage from the storm, it's wise to have items that will help protect you and your family from the weather elements following it and give you some sense of comfort while waiting to return back to a life of normalcy. Keep these items in mind when preparing for a storm:
Sturdy shoes or work boots, hat, and gloves

Towels and sunglasses

Flashlight

Rain gear

Blankets, sleeping bags, and pillows

Tent

Lawn chairs

Board games, books, and a deck of cards

Extra batteries
Miscellaneous
Your home owners insurance may not cover the costs to get your house fixed right away because of the influx of requests it'll receive after a storm, so it's important to have as many items as possible to prepare you for the long haul. Here are some extra items you should consider adding to your stockpile to make sure you're ready:
Portable generator

Wind-up or battery-operated clock

Cash or traveler's checks

Camping utensils

Needles and thread

Citronella candles

Utility knife

Tarps

Matches in a waterproof container

Filled propane tanks

Basic tools like hammer, pliers, and screwdriver
If there's a possibility of a hurricane hitting your area, then you'll want to diligently prepare before the start of every season. If you wait until the last-minute, you'll find yourself with nothing as people scrabble to get supplies and the shelves empty out. Although this list is extensive and seems overwhelming, it'll save you and your family a lot of heartache and trouble in the long run.
Other useful resources: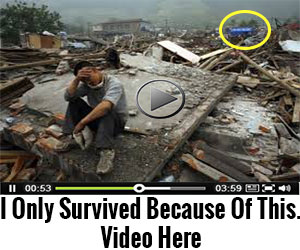 Backyard Innovator (A Self Sustaining Source Of Fresh Meat,Vegetables And Clean Drinking Water)
Blackout USA (EMP survival and preparedness)
Conquering the coming collapse (Financial advice and preparedness )
Liberty Generator (Build and make your own energy source)
Backyard Liberty (Easy and cheap DIY Aquaponic system to grow your organic and living food bank)
Bullet Proof Home (A Prepper's Guide in Safeguarding a Home )
Family Self Defense (Best Self Defense Strategies For You And Your Family)
Sold Out After Crisis (Best 37 Items To Hoard For A Long Term Crisis)