Backyard Aeroponics ,Hydroponic and Aquaponic  Garden Self-Sustaining Farm (The method was actually developed and is being used by NASA because it uses so much less water and the speed of growth is much faster)
Benjamin Staffeldt grew up on a farm and works in a garden center so when he and his wife Sara moved into a rental home (a duplex), it was only natural he'd want to start farming his (shared) backyard. They began with containers and then bought a kit greenhouse to extend the growing season and were selling to local supermarkets and restaurants, but the heating bills to farm during Wisconsin winters (with temperatures as low as -70°F) was cutting sharply into their profits.
They knew they had to maximize greenhouse space so they decided to grow vertical and to grow differently. They experimented with hydroponics and finally settled on aeroponics. "So aeroponics is similar to hydroponics using water rather than soil, but it's mist," explains Benjamin. "It's a mist that comes on inside the growing chamber, and it comes on every 3 minutes for 10 seconds, it's a really high oxygen water that's hitting that root. The method was actually developed and is being used by NASA because it uses so much less water and the speed of growth is much faster."
Discover how our grandfathers used to preserve food for long periods of time.
To fully customize the growing experience, they added a thermal wrap to their aeroponics towers which helps refract light to help keep the temperature stable within the grow chambers. They're now growing enough in their 10′ by 12′ greenhouse for farming to be Sara's full-time job.
They're hoping to commercialize their hybrid system- what they call Art Garden. It's geared toward those looking to grow in a cold climate and in a small space (one unit fits into 4 square feet). This is all part of an increasingly customized growing world that Ben hopes might make farmers out of more of us.
The History of Hydroponics

The word hydroponics comes from two Greek words, "hydro" meaning water and "ponics" meaning labor. The concept of soil less gardening or hydroponics has been around for thousands of years. The hanging Gardens of Babylon and The Floating Gardens of China are two of the earliest examples of hydroponics. Scientists started experimenting with soil less gardening around 1950. Since then other countries, such as Holland, Germany, and Australia have used hydroponics for crop production with amazing results.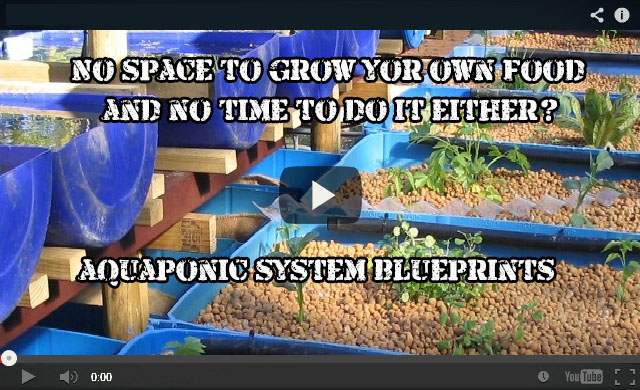 The Benefits of Hydroponics

Hydroponics is proved to have several advantages over soil gardening. The growth rate on a hydroponic plant is 30-50 percent faster than a soil plant, grown under the same conditions. The yield of the plant is also greater. Scientists believe that there are several reasons for the drastic differences between hydroponic and soil plants. The extra oxygen in the hydroponic growing mediums helps to stimulate root growth. Plants with ample oxygen in the root system also absorb nutrients faster. The nutrients in a hydroponic system are mixed with the water and sent directly to the root system. The plant does not have to search in the soil for the nutrients that it requires. Those nutrients are being delivered to the plant several times per day. The hydroponic plant requires very little energy to find and break down food. The plant then uses this saved energy to grow faster and to produce more fruit. Hydroponic plants also have fewer problems with bug infestations, funguses and disease. In general, plants grown hydroponically are healthier and happier plants.

Hydroponic gardening also offers several benefits to our environment. Hydroponic gardening uses considerably less water than soil gardening, because of the constant reuse the nutrient solutions. Due to lack of necessity, fewer pesticides are used on hydroponic crops. Since hydroponic gardening systems use no topsoil, topsoil erosion isn't even an issue. Although, if agricultural trends continue to erode topsoil and waste water, hydroponics may soon be our only solution.
Don't wait until food becomes scarce; start preparing for the future now by becoming as self-reliant as possible. Your long-term chances of survival could very well depend on your ability to feed yourself and your family without relying on someone else
Growing Mediums

The purpose of a growing medium is to aerate and support the root system of the plant and to channel the water and nutrients. Different growing mediums work well in different types of hydroponic systems. A fast draining medium, such as Hydrocorn or expanded shale works well in an ebb and flow type system. Hydrocorn is a light expanded clay aggregate. It is a light, airy type of growing medium that allows plenty of oxygen to penetrate the plant's root system. Both types of grow rocks can be reused, although the shale has more of a tendency to break down and may not last as long as the Hydrocorn. These grow rocks are very stable and rarely effect the pH of the nutrient solution.

Rockwool has become an extremely popular growing medium. Rockwool was originally used in construction as insulation. There is now a horticultural grade of Rockwool. Unlike the insulation grade, horticultural Rockwool is pressed into growing cubes and blocks. It is produced from volcanic rock and limestone. These components are melted at temperatures of 2500 degrees and higher. The molten solution is poured over a spinning cylinder, comparable to the way cotton candy is made, then pressed into identical sheets, blocks or cubes. Since Rockwool holds 10-14 times as much water as soil and retains 20 percent air it can be used in just about any hydroponic system. Although the gardener must be careful of the pH, since Rockwool has a pH of 7.8 it can raise the pH of the nutrient solution. Rockwool cannot be used indefinitely and most gardeners only get one use per cube. It is also commonly used for propagation.

Other commonly used growing mediums are perlite, vermiculite and different grades of sand. These three mediums are stable and rarely effect the pH of the nutrient solution. Although, they tend to hold too much moisture and should be used with plants that are tolerant to these conditions. Perlite, vermiculite and sands are very inexpensive options, and work charitably in wick systems, although they are not the most effective growing mediums.

Nutrients

Most of the principles that apply to soil fertilizers also apply to hydroponic fertilizers, or nutrient solutions. A hydroponic nutrient solution contains all the elements that the plant normally would get from the soil. These nutrients can be purchased at a hydroponic supply store. Most are highly concentrated, using 2 to 4 teaspoons per gallon of water. They come in liquid mixes or powered mixes, usually with at least two different containers, one for grow and one for bloom. The liquids are the slightly more expensive and the easiest to use. They dissolve quickly and completely into the reservoir and often have an added pH buffer. The powered varieties are inexpensive and require a little more attention. They need to be mixed much more thoroughly and often don't dissolve completely into the reservoir. Most do not have a pH buffer.

Like soil, hydroponic systems can be fertilized with organic or chemical nutrients. An organic hydroponic system is considerably more work to maintain. The organic compounds have a tendency to lock together and cause pumps blockage. Some hydroponic gardeners simply supplement their hydroponic gardens with organic nutrients, using the chemical nutrients as the main food supply. This gives the plants a stable supply of nutrients without the high maintenance a hydro-organic system.(source)
A comprehensive look at the the outdoor hydroponic system and how it all works. It turns out I did miss a couple small things, but this is still pretty complete.
Hydroponic Garden Progress
Buying a System or Building a System
This is the most asked question relating to hydroponics. Should I buy one or build one? This author recommends a little of both. If you have an engineer's mind and dream of building your own hydroponic system, buy one first! Getting an inexpensive system will allow you to get your feet wet and give you a better understanding of how hydroponics works. The hands on experience is worth the cost of the system and chances are, you will be able to reuse the parts in that system when you set out to build your own.
If you would rather get right into building your own, do your research. Get all the information you can and don't rely on just one source. This is a constantly changing industry and there are many books still on the shelves that are already outdated. Building your own system can be very rewarding or extremely frustrating. It's mostly trial and error so, be patient.
Hydroponic gardening is the wave of the future. It is currently being studied in classrooms around the country, local horticultural societies and in government funded research at major universities and NASA. It is also becoming a popular hobby. Hydroponics is fun, exciting and easy to get involved in.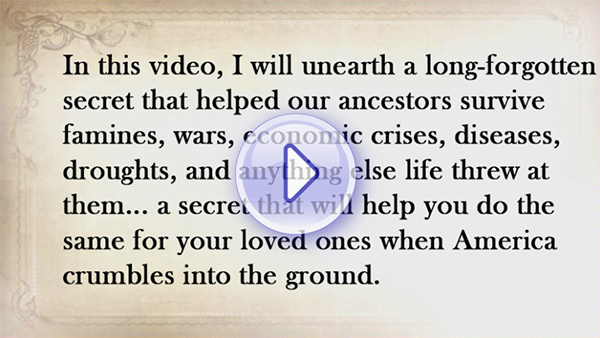 Other useful resources:
Survive Attack to Our Power Grid System (Weapon That Can Instantly End Modern Life in America)
Survival MD (Best Post Collapse First Aid Survival Guide Ever)
Backyard Innovator (A Self Sustaining Source Of Fresh Meat,Vegetables And Clean Drinking Water)
Blackout USA (EMP survival and preparedness)
Conquering the coming collapse (Financial advice and preparedness )
Liberty Generator (Build and make your own energy source)
Backyard Liberty (Easy and cheap DIY Aquaponic system to grow your organic and living food bank)
Bullet Proof Home (A Prepper's Guide in Safeguarding a Home )
Family Self Defense (Best Self Defense Strategies For You And Your Family)
 Survive Any Crisis (Best  Items To Hoard For A Long Term Crisis)
Survive The End Days (Biggest Cover Up Of Our President)
Drought USA(Discover The Amazing Device That Turns Air Into Water)