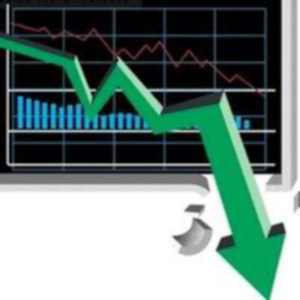 Destitution, death, looting, mob rule, and a complete breakdown of law & order. That's what's happening in the aftermath of Typhoon Haiyan in the Philippines, and it's yet another stark example of what any post-disaster environment will look like, whether it's in a third world nation or the United States of America.
Video: Desperate survivors seek food
When it hits the fan, expect the fall out to happen within hours…
Excerpts via Zero Hedge / Alt Market:

"People are walking like zombies looking for food," said Jenny Chu, a medical student in Leyte. "It's like a movie." As rescue workers struggled to reach ravaged villages along the coast, where the death toll is as yet unknown, survivors foraged for food or searched for lost loved ones.

…

Looters rampaged through several stores in Tacloban, witnesses said, taking whatever they could find as rescuers' efforts to deliver food and water were hampered by severed roads and communications. A TV station said ATM machines were broken open.

Mobs attacked trucks loaded with food, tents and water on Tanauan bridge in Leyte, said Philippine Red Cross chairman Richard Gordon. "These are mobsters operating out of there."

President Benigno Aquino said the government had deployed 300 soldiers and police to restore order and that he was considering introducing martial law or a state of emergency in Tacloban to ensure security. "Tonight, a column of armored vehicles will be arriving in Tacloban to show the government's resolve and to stop this looting," he said.

Aquino has shown exasperation at conflicting reports on damage and deaths and one TV network quoted him as telling the head of the disaster agency that he was running out of patience.

"How can you beat that typhoon?" said defense chief Voltaire Gazmin, when asked whether the government had been ill-prepared. "It's the strongest on Earth. We've done everything we can, we had lots of preparation. It's a lesson for us."

…

"It's like the end of the world."
The situation unfolding in the Philippines brings to light the question: How do you prepare for something like this?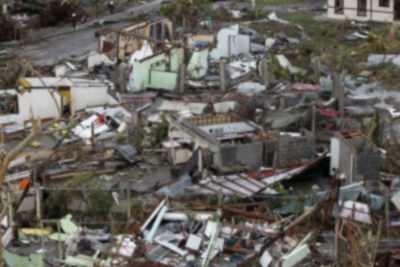 There are certain disasters for which your home-based stockpiles just won't work – massive weather events, earthquakes, flooding, war or any emergency that would leave your primary shelter destroyed.
In fact, the only fool-proof way to prepare for such scenarios is to have secondary preparedness stockpiles… and to get out of town before the event happens provided you're aware that it's on the way.
Moreover, you need to have a post-disaster escape plan, because some things simply can't be predicted.
For those with the ability to do so, it's imperative that you communicate with like-minded family and friends about setting up emergency evacuation plans.
Another option for those without a place to go, consider diversifying some of your preparedness supplies – even if it's just 7 to 14 days worth – at offsite locations that may include storage facilities or hidden caches. The key is to have your supplies within walking distance, so that you can get to them within 24 hours of a disaster, and plan on not being able to use your primary vehicle to get out of town because the roads could be cluttered with debris or overrun with other people trying to get out of Dodge.
Typhoon Haiyan , Hurricane Katrina, the 2010 Chilean earthquake, and any number of other recent disasters prove that we can't prepare for everything. But we can at least attempt to mitigate the fall-out with a well thought out preparedness plan

Other useful resources:
Backyard Innovator (A Self Sustaining Source Of Fresh Meat,Vegetables And Clean Drinking Water)
Blackout USA (EMP survival and preparedness)
Conquering the coming collapse (Financial advice and preparedness )
Liberty Generator (Build and make your own energy source)
Backyard Liberty (Easy and cheap DIY Aquaponic system to grow your organic and living food bank)
Bullet Proof Home (A Prepper's Guide in Safeguarding a Home )
Family Self Defense (Best Self Defense Strategies For You And Your Family)
Sold Out After Crisis (Best 37 Items To Hoard For A Long Term Crisis)
SOURCE : www.shtfplan.com