A leading academic revealed how he got a mysterious phone call asking whether foreign countries could be triggering droughts or flooding. File photo
Can Russia control the weather? 
'Of course they were also asking – if we control someone else's climate would they then know about it.'
The professor is one of many scientists from around the world are actively looking at manipulating the weather as a way of combating climate change.
Geoengineering techniques range from cloud seeding, in which chemicals are sprayed by planes trigger rainfall, to shooting mirrors into space to reflect sunlight and cool the Earth.
Professor Robock told the callers that any attempts to meddle with the weather on a large scale would be detectable.
However, he told the American Association for the Advancement of Science's annual conference in San Jose, that the weather has been weaponised in the past.
During the Vietnam War, US scientists tried to increase rainfall to hamper the enemy's progress by spraying particles into the clouds.
And the CIA seeded clouds over Cuba 'to make it rain and ruin the sugar harvest'.
Asked how he felt when he got the call, the professor said: 'Scared.
'I'd learned of lots of other things the CIA had done that haven't followed the rules and that wasn't how I wanted my tax money spent.

'I think this research has to be open and international, so there isn't any question of using it for hostile purposes.'
To add to the intrigue, the CIA is believed to have helped fund a major report into geoengineering.
Published last week by the prestigious US National Academy of Sciences, the report mentions the 'US intelligence community' in its list of sponsors, alongside organisations such as Nasa.
Professor Robock said the CIA had told one of his colleagues it wanted to fund the report, but apparently did not want this fact to be too obvious.
He said: 'The CIA is a major funder of the National Academies report so that makes me really worried who is going to be in control.'
He added that the tension created by any large-scale meddling in the climate could escalate to such an extent that it would end in all-out war.
The professor said: 'If one country wants to control the climate in one way, and another doesn't want it or if they try to shoot down the planes…if there is no agreement it could result in terrible consequences.'
Other useful resources: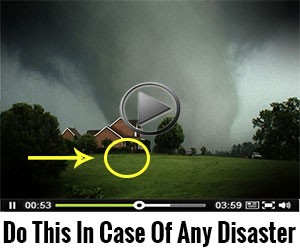 Survival MD (Best Post Collapse First Aid Survival Guide Ever)
Backyard Innovator (A Self Sustaining Source Of Fresh Meat,Vegetables And Clean Drinking Water)
Blackout USA (EMP survival and preparedness)
Conquering the coming collapse (Financial advice and preparedness )
Liberty Generator (Build and make your own energy source)
Backyard Liberty (Easy and cheap DIY Aquaponic system to grow your organic and living food bank)
Bullet Proof Home (A Prepper's Guide in Safeguarding a Home )
Family Self Defense (Best Self Defense Strategies For You And Your Family)
Sold Out After Crisis (Best 37 Items To Hoard For A Long Term Crisis)
By Fiona Macrae, Science Correspondent In San Jose
SOURCE : www.dailymail.co.uk