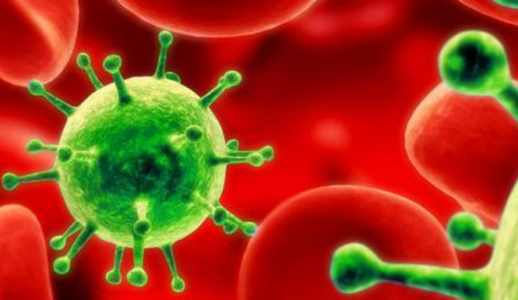 What is SARS-CoV-2? What is COVID-19?
Severe Acute Respiratory Syndrome Coronavirus-2 (SARS-CoV-2) is the name given to the 2019 novel coronavirus. COVID-19 is the name given to the disease associated with the virus. SARS-CoV-2 is a new strain of coronavirus that has not been previously identified in humans.
Where do coronaviruses come from?
Coronaviruses are viruses that circulate among animals with some of them also known to infect humans.
Bats are considered as natural hosts of these viruses yet several other species of animals are also known to be a source. For instance, the Middle East Respiratory Syndrome Coronavirus (MERS-CoV) is transmitted to humans from camels, and the Severe Acute Respiratory Syndrome Coronavirus-1 (SARS-CoV-1) is transmitted to humans from civet cats. More information on coronaviruses can be found on the ECDC factsheet.
Is this virus comparable to SARS or to the seasonal flu?
The novel coronavirus detected in China is genetically closely related to the SARS-CoV-1 virus. SARS emerged at the end of 2002 in China, and it caused more than 8 000 cases in 33 countries over a period of eight months. Around one in ten of the people who developed SARS died.
The current COVID-19 outbreak caused around 7 000 reported cases in China during the first month after initial reports (January 2020), with a further 80 000 cases reported globally during the second month (February 2020). Of these first 87 000 cases, about 3 000 died. Cases are now being detected in Europe and across the globe. See the situation updates for the latest available information.
While the viruses that cause both COVID-19 and seasonal influenza are transmitted from person-to-person and may cause similar symptoms, the two viruses are very different and do not behave in the same way. ECDC estimates that between 15 000 and 75 000 people die prematurely due to causes associated with seasonal influenza each year in the EU, the UK, Norway, Iceland and Liechtenstein. This is approximately 1 in every 1 000 people who are infected. By comparison, the current estimated mortality rate for COVID-19 is 20-30 per 1 000 people.
Despite the relatively low mortality rate for seasonal influenza, many people die from the disease due to the large number of people who contract it each year. The concern about COVID-19 is that, unlike influenza, there is no vaccine and no specific treatment for the disease. It also appears to be as transmissible as influenza if not more so. As it is a new virus, nobody has prior immunity which in theory means that the entire human population is potentially susceptible to COVID-19 infection.
How severe is COVID-19 infection?
Preliminary findings indicate that the mortality rate for COVID-19 is 20-30 per thousand people diagnosed. This is significantly less than the 2003 SARS outbreak. However, it is much higher than the mortality rate for seasonal influenza.
What is the mode of transmission? How (easily) does it spread?
While animals are the original source of the virus, it is now spreading from person to person (human-to-human transmission). There is not enough epidemiological information at this time to determine how easily and sustainably this virus spreads between people, but it is currently estimated that, on average, one infected person will infect between two and three more. The virus seems to be transmitted mainly via respiratory droplets that people sneeze, cough, or exhale. The virus can also survive for several hours on surfaces such as tables and door handles.
The incubation period for COVID-19 (i.e. the time between exposure to the virus and onset of symptoms) is currently estimated at between two and 14 days. At this stage, we know that the virus can be transmitted when people who are infected show flu-like symptoms such as coughing. There is evidence suggesting that transmission can occur from an infected person with no symptoms; however, uncertainties remain about the effect of transmission by non symptomatic persons on the epidemic.
Medical information
What are the symptoms of COVID-19 infection
The virus can cause mild, flu-like symptoms such as:
fever
cough
difficulty breathing
muscle pain
tiredness
More serious cases develop severe pneumonia, acute respiratory distress syndrome, sepsis and septic shock that can lead to death.
Are some people more at risk than others?
Generally elderly people and those with underlying health conditions (e.g. hypertension, diabetes, cardiovascular disease, chronic respiratory disease and cancer) are considered to be more at risk of developing severe symptoms.
Are children also at risk of infection?
Disease in children appears to be relatively rare and mild. A large study from China suggested that just over 2% of cases were under 18 years of age. Of these, fewer than 3% developed severe or critical disease.
What about pregnant women?
There is limited scientific evidence on the severity of illness in pregnant women after COVID-19 infection. That said, current evidence suggests that severity of illness among pregnant women after COVID-19 infection is similar to that in non-pregnant adult COVID-19 cases, and there is no data that suggests infection with COVID-19 during pregnancy has a negative effect on the foetus. At present, there is no evidence of transmission of COVID-19 from mother to baby occurring during pregnancy. ECDC will continue to monitor the emerging scientific literature on this question, and suggests that all pregnant women follow the same precautions for the prevention of COVID-19, including regular handwashing, avoiding individuals who are sick, and self-isolating in case of any symptoms, while consulting a healthcare provider by telephone for advice.
Is there a treatment for the COVID-19 disease?
There is no specific treatment for this disease, so healthcare providers treat the clinical symptoms (e.g. fever, difficulty breathing) of patients. Supportive care (e.g. fluid management, oxygen therapy etc.) can be highly effective for patients with symptoms.
When should I be tested for COVID-19?
Current advice for testing depends on the stage of the outbreak in the country or area where you live. Countries across the EU/EEA might be in different scenarios, even within the same country, and testing approaches will be adapted to the situation at national and local level.
National authorities may decide to only test subgroups of suspected cases based on the national capacity to test, the availability of necessary equipment for testing, the level of community transmission of COVID-19, or any other criteria. As a rational approach, national authorities may consider prioritising testing in the following groups:
hospitalised patients with severe respiratory infections;
cases with acute respiratory infections in hospital or long-term care facilities;
patients with acute respiratory infections or influenza-like illness in certain outpatient clinics or hospitals in order to assess the extent of virus circulation in the population;
elderly people with underlying chronic medical conditions such as lung disease, cancer, heart failure, cerebrovascular disease, renal disease, liver disease, diabetes, and immunocompromising conditions
COVID-19 is causing fear around the world. Thousands have already died. Entire countries are under lockdown. The outbreak could trigger a global recession. What can be done to combat the virus?
Powerful Antiviral Herbs that Boost the Immune System, Reduce Inflammation and Fight Infections
The scary thing about contracting a virus is that antibiotics do not work. Vaccines are also unpredictable, and viruses, including those that cause AIDS and viral hepatitis, evade these vaccine-induced immune responses and result in chronic infections.
What Are Antiviral Herbs?
Antiviral herbs inhibit the development of viruses. They can be used to treat infections without caution because they're harmless and typically cause no or few side effects. Many antiviral herbs boost the immune system, which allows the body to attack viral pathogens. This can be even better than attacking specific pathogens, which antiviral drugs are designed to do, because pathogens mutate over time and become less susceptible to treatment.
Not only do antiviral herbs fight viral infections, boost the immune system and work as flu natural remedies, but they have a number of other health benefits, such as cardiovascular, digestive and anti-inflammatory support.
When the season of colds and flu starts settling in there's no way around them, as much as you try to protect yourself and stay healthy, it's seems that they're inevitable. If you are one of those who frequently suffer from the seasonal colds, this drink is perfect for you. Its main ingredient is the elderberry which is rich in powerful anti-viral and immune-boosting ingredients. It will strengthen your immune system and protect you from viruses, quickly resolving that nasty cold that's been bothering you for a while.
Take a look at this collection The Lost Book Of Remedies, taken word for word out of a circa 1845 manual.
What is The Lost Book of Remedies? The Lost Book of Remedies PDF contains a series of medicinal and herbal recipes to make home made remedies from medicinal plants and herbs. Chromic diseases and maladies can be overcome by taking the remedies outlined in this book. The writer claims that his grandfather was taught herbalism and healing whilst in active service during world war two and that he has treated many soldiers with his home made cures.
Top 10 Antiviral Herbs
1. Elderberry
Elderberry has a long, rich history of use for medicinal benefits by numerous cultures. It fights infections including influenza, herpes, viral infections and bacterial infections. A study published in the Journal of Alternative and Complementary Medicine concluded that elderberry can be used as a safe treatment for influenza A and B. This is due to its efficacy on all strains of influenza virus that were tested, the clinical results, its low cost and the absence of side effects.
Most every part of the elderberry can be used — the flowers, bark, roots and leaves are often used for their amazing health benefits. So discover elderberry benefits for your health today.
2. Echinacea
Echinacea has become one of the top-selling herbs of all time; that's because regular use of echinacea is beneficial for immune support and overall health. There is considerable evidence suggesting that phytochemicals in echinacea have the capacity to reduce virus infections and tumors. This powerful herb contains a compound called echinacein that inhibits bacteria and viruses from penetrating healthy cells. This greatly reduces the chances of contracting any type of infection while consuming echinacea.
Some more echinacea benefits include its ability to alleviate pain, reduce inflammation, improve skin problems, treat upper respiratory issues and improve mental health.
3. Calendula
The flower petals of the calendula plant, which is sometimes called pot marigold, have been used for medicinal purposes since at least the 12th century. This antiviral herb has high amounts of flavonoids, which are plant-based antioxidants that protect cells from being damaged by free radicals; it also fights viruses, inflammation and bacteria. The dried petals of the plant are used in tinctures, ointments and washes to treat infections, burns, wounds and heal cuts fast.
According to the University of Maryland Medical Center, ear drops containing calendula are sometimes used to treat ear infections in children, and scientific studies have found no side effects.
4. Garlic
Experiments have shown that garlic — or specific chemical compounds found in garlic — is highly effective at killing countless microorganisms responsible for some of the most common and rarest infections, including tuberculosis, pneumonia, thrush and herpes. Because of its antiviral properties, garlic can be used to treat eye infections and as a natural ear infection remedy.
Some more raw garlic benefits include its ability to reduce the risk of cancer, control hypertension, boost cardiovascular health and fight hair loss.
To make a garlic oil infusion at home, crush garlic cloves and add them to a carrier oil (like olive oil). Let the mixture sit for about five hours, and then strain the bits of garlic and keep the oil in a jar with a lid. You can also swallow a raw clove of garlic; you might need to cut it in half if it's too large. Bite down once to release the allicin; then swallow with water like a pill.
5. Astragalus Root
Astragalus root, another powerful antiviral herb, has been used in traditional Chinese medicine for centuries, and its main use is to boost the body's immune system. Scientific studies have shown that astragalus has antiviral properties and stimulates the immune system, suggesting that it may help prevent the common cold or flu.
A 2004 study evaluated the effects of astragalus on herpes simplex virus type 1 and found that the herb has obvious inhibiting efficacy. Another study published in the Chinese Medical Sciences Journal concluded that astragalus is able to inhibit the growth of coxsackie B virus in mice. Astragalus also has antibacterial and anti-inflammatory properties, and it is used on the skin for wound care. It's also one the adaptogen herbs to lower cortisol.
6. Cat's Claw
The bark and root of cat's claw have been used by South Americans for centuries to treat health problems including fevers, stomach ulcers, digestive conditions and dysentery. Cat's claw works as a natural arthritis remedy and treats ulcer symptoms as well.
Cat's claw has antiviral properties, and it's can helps get rid of herpes. Early studies are researching its effects on HIV as well.
This powerful herb is also anti-inflammatory, antibacterial and antifungal. It's used to treat digestive problems such as ulcers, irritable bowel syndrome, colitis and leaky gut syndrome. The best way to consume cat's claw regularly is by making an herbal tea with a tablespoon of the herb in eight ounces of water.
7. Ginger
Ayurvedic medicine has praised ginger's ability to boost the immune system before recorded history. It believes that because ginger is so effective at warming the body, it can help break down the accumulation of toxins in your organs. It's also known to cleanse the lymphatic system, our body's sewage system.
Ginger prevents the accumulation of toxins that make you susceptible to viral, fungal and bacterial infections. Medicinal ginger health benefits also include working as a natural remedy for nausea, pain alleviation, anti-inflammatory properties and improving diabetes.
8. Licorice Root
Licorice is emerging as a prominent player in the search for treatment and prevention for diseases like hepatitis C, HIV and influenza. The Chinese Journal of Virology published a review that confirms the antiviral activity of licorice root due to its triterpenoid content. Another 2010 publication notes licorice's antioxidant, free radical-scavenging and immunostimulating effects.
Some more licorice root benefits include:
Sore throat remedy for fast relief
Cough natural remedy
Protection against leaky gut signs and symptoms
Heals adrenal fatigue
Pain relief
9. Olive Leaf
The olive leaf has antiviral properties, giving it the ability to treat the common cold and dangerous viruses, including candida symptoms, meningitis, pneumonia, chronic fatigue syndrome, hepatitis B, malaria, gonorrhea and tuberculosis; it also treats dental, ear and urinary tract infections and is a natural treatment for shingles.
Research shows that olive leaf extracts effectively fight against a number of disease-causing microbes, including some viruses that cause influenza and other respiratory infections. The powerful compounds found in olive leaves destroy invading organisms and don't allow viruses to replicate and cause an infection. In fact, the olive leaf is so beneficial to our health that treatment with olive leaf extracts reversed many HIV-1 infection-associated changes in a study done at the New York University School of Medicine.
10. Oregano
Medicinal grade oregano is distilled to extract the essential oil and preserve its healing compounds; in fact, it takes over 1,000 pounds of wild oregano to produce just 1 pound of oregano oil!
Oregano oil benefits are proving to be superior to some antibiotics, without the harmful side effects. That's because oregano contains two powerful compounds, carvacrol and thymol, that have powerful antibacterial and antifungal properties. It's the carvacrol that reverses viral infections, as well as allergies, tumors, parasites and disease-causing inflammation. Doubting the power of this antiviral herb? Well, there are over 800 scientific studies that reference carvacrol and its amazing health benefits!
---
How to Use Antiviral Herbs
Herbal Tea
Teas are a great way to get the antiviral benefits of herbs every day. Steep one tablespoon of herbs in hot water for 5–10 minutes. Ginger, for example, is great in an herbal tea after dinner. It aids digestion and fights viruses. Echinacea, for example, is a popular herbal tea that's sold in most food stores, so the work is already done for you.
Herbal Infusion
Herbal infusions are stronger than teas because they require a larger quantity of herbs. To make your own herbal infusion, steep a cup of antiviral herbs in water for about 7 hours. Keep the infusion in an air-tight jar, and drink it cold or heated. Because the infusions are strong, don't drink more than one cup a day.
DIY Herbal-Infused Oil
An infused oil is when you heat the herb in a carrier oil for several hours. You can use the oven to heat the mixture, or try leaving it in a hot and sunny place for 12 hours. Use about 1/2 cup of antiviral herbs (you can use one herb or a mixture), and add it to 1 cup of coconut or jojoba oil.
If you heat the mixture in the oven, it should be in an oven-safe dish for 3 hours at 200 degrees. If you decide not to use the oven, put the mixture in an air-tight jar and let it sit in a sunny place for about 12 hours. Once the herbs are infused into the oil, drain the leaves and keep the oil in a jar. You can use the oil topically to alleviate pain and kill infections.
Essential Oils
Many of these herbs are sold as essential oils; make sure to purchase organic and pure essential oils from a reputable company. To use essential oils benefits like their antiviral properties, diffuse 3–5 drops in your home, add 2–3 drops to warm bath water or mix 1–2 drops with a carrier oil and apply the mixture directly to the skin. Massaging essential oils into your feet, abdomen and chest is useful when fighting a fever or flu symptoms. If you are new to this natural remedy, use my Essential Oils Guide to get you started.
---
Antiviral Herbs Recipes
A great way to get herbs into your everyday diet is by adding them to a smoothie. My Cilantro Ginger Smoothie Recipe helps your body detoxify and soothes inflammation. It also has antiviral and antibacterial properties. Another great option is my Alkalizing Juice Recipe that has a knob of garlic; this is a great way to fight viral infections and boost your cardiovascular health.
I recommend you try making herbal teas at home. They're easy and full of health benefits. You can use ginger or licorice root in place of turmeric — just follow my Turmeric Tea Recipe and add a teaspoon of the herb of your choice or 1–2 drops of an essential oil or oil infusion.
Don't miss an opportunity to add these powerful antiviral herbs to your meals. They can be thrown onto so many meals throughout the day, and it's worth it! Try my Veggie Omelet that calls for garlic and oregano — two antiviral herbs that fight infections.
An easy way to add these herbs into your diet is to throw them in healthy soups! Choose from my 49 Healthy Soup Recipes; you can add 2–5 drops of an essential oil, herbal infusion or oil infusion to any of these soups. They boost the flavor and health benefits.
---
Possible Side Effects & Interactions of Antiviral Herbs
If you use infusions or essential oils, remember that the products are extremely potent and should not be taken for a long period of time. If you use these natural remedies for their antiviral properties, do not consume them for more than two weeks. Giving yourself a break between long doses is important. If you are pregnant, be cautious of using essential oils and reach out to your health care provider before doing so.
Some of these antiviral herbs interact with medications, so read up on an herb before you begin consuming its extract or essential oil.
This drink is not just a powerful cold remedy; its antiviral properties make it an excellent ally against cardiovascular issues, digestive problems and inflammations. It's guaranteed to make you stronger and more resistive to any medical condition.
Here's what you need to prepare this remedy:
• 450ml of liquid elderberry
• 1 tbsp. honey
• 4 tbsp. of lemon juice
Preparation:
Pour the elderberry juice in a pot, add the lemon juice and bring the mixture to boil. Let it simmer for 30 minutes and set it aside to cool down a bit. Add a tablespoon of honey and drink it while it's still warm for best results.
Do you know about the gift of nature to save the life of people from various health problems and make them feel secure by curing significant issues? How to live healthy in this world without having chronic diseases or illness or any other health issues which may hurt you physically and mentally? Due to dense population, people are trying to demolish the forest, garden areas to create shelter, so they forced to destroy the nature's gift such as natural ingredients, secret medicinal herbs and more which are grown in wild forest, mountains and other places. When you read this review entirely, sure you will get chance to know about secrets medicinal ingredients, herbs and more used by our ancestor to get back the lost health without losing your life. Claude Davis was highlighted all the stuff in the form of the e-book The Lost Book Of Remedies filled with a list of natural ingredients and remedies that you can quickly grow in the backyard or at free space to include it in your routine diet or external usage to get well soon.
Carnivore's Bible (is a wellknown meat processor providing custom meat processing services locally andacross the state of Montana and more. Whether your needs are for domestic meator wild game meat processing)
The Lost Book of Remedies PDF ( contains a series of medicinal andherbal recipes to make home made remedies from medicinal plants and herbs.Chromic diseases and maladies can be overcome by taking the remediesoutlined in this book. The writer claims that his grandfather was taughtherbalism and healing whilst in active service during world war twoand that he has treated many soldiers with his home made cures. )
Easy Cellar(Info about building and managing your root cellar, plus printable plans. The book on building and using root cellars – The Complete Root Cellar Book.)
The Lost Ways (Learn the long forgotten secrets that helped our forefathers survive famines,wars,economic crisis and anything else life threw at them)
LOST WAYS 2 ( Wordof the day: Prepare! And do it the old fashion way, like our fore-fathers did it and succeed longbefore us,because what lies ahead of us will require all the help we can get. Watch this video and learn the 3 skills that ensured our ancestors survival in hard times offamine and war.)
Survival MD (Best Post Collapse First Aid Survival Guide Ever)
Conquering the coming collapse (Financial advice and preparedness )
Liberty Generator (Build and make your own energy source)
Backyard Liberty (Easy and cheap DIY Aquaponic system to grow your organic and living food bank)
Bullet Proof Home (A Prepper's Guide in Safeguarding a Home )
Family Self Defense (Best Self Defense Strategies For You And Your Family)
Survive Any Crisis (Best Items To Hoard For A Long Term Crisis)
Survive The End Days(Biggest Cover Up Of Our President)
Drought USA(Discover The Amazing Device That Turns Air Into Water)