FEMA CAMP ROUND UP HAS BEGUN!!!
It begins with the homeless. Then another group, then another… Until, well just remember Germany. It isn't pretty!
According to MSN , the Columbia City Council unanimously approved the plan, creating special police patrols that would enforce "quality of life" laws involving loitering, public urination and other crimes not necessarily restricted to the homeless population.
Those officers would then offer the homeless a choice:
Go to jail for their homelessness or be shuffled to a 240-bed, 24-hour shelter on the outskirts of town, which they wouldn't be allowed to easily leave.
According to the Activist Post ,  the Columbia South Carolina plan is already complete with an urgent Emergency Homeless Response report.  And that report includes information about hauling the homeless away in transport vans to an already stationed shelter with workers, phone number for townspeople to report "the person in need," an officer stationed to control foot traffic, public feeding moved there, more foot patrol officers for the city to keep out the homeless – oh, and the homeless can't walk off the premises!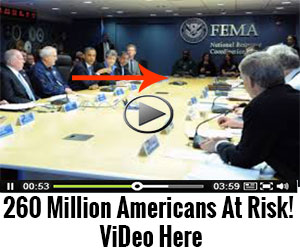 If they want to leave, they must get permission, set up an appointment and be shuttled by a transport van. A patrolman will guard the road leading in to make sure homeless don't wander off downtown.
Ex-prisoners will be shuttled there unless someone picks them up from the county jail. No foot traffic allowed – only shuttle van arrival.  The plan is a city plan and not a federal government plan.
In September Columbia, South Carolina decided to rescind its controversial decision to criminalize homelessness after facing major backlash from police, city workers and advocates.(source)
Survival MD (Best Post Collapse First Aid Survival Guide Ever)
Backyard Innovator (A Self Sustaining Source Of Fresh Meat,Vegetables And Clean Drinking Water)
Blackout USA (EMP survival and preparedness)
Conquering the coming collapse (Financial advice and preparedness )
Liberty Generator (Build and make your own energy source)
Backyard Liberty (Easy and cheap DIY Aquaponic system to grow your organic and living food bank)
Bullet Proof Home (A Prepper's Guide in Safeguarding a Home )
Family Self Defense (Best Self Defense Strategies For You And Your Family)
Sold Out After Crisis (Best 37 Items To Hoard For A Long Term Crisis)
Survive The End Days (Biggest Cover Up Of Our President)