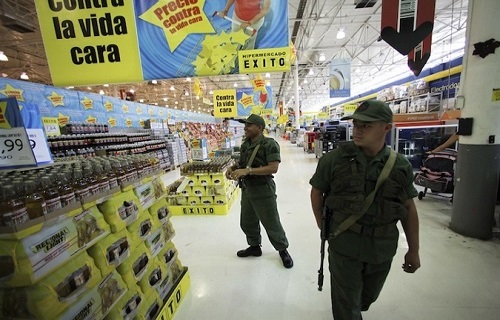 This article was written by Jeff Thomas and originally published at International Man
Recently, I was in a pharmacy and overheard the pharmacist say to someone, "There's so much unpleasantness on the news these days, I've stopped watching." The pharmacist has my sympathy. I'd love to be able to ignore the deterioration of the First World. It is, at turns, tedious, depressing, disturbing, and infuriating.
Unfortunately, we're now passing through what, before it's over, will be the most life-altering period in our lifetimes. As much as we'd like to behave like ostriches right now, we'd better keep our heads out of the sand and be as honest with ourselves as we can if we're going to lessen the impact that these events will have on us.
I cannot emphasize too strongly the importance of a possible shortage of food. History is filled with examples of cultures that would endure most anything and still behave responsibly… but nothing causes greater, more unpredictable, or more violent behavior in a people than a lack of food.
Interesting to note that whenever I converse with people on the finer points of the Great Unraveling, when I mention the words "famine" or "food riots," even those who are otherwise quite comfortable discussing the subject tend to want to discount the possibility that these will be aspects of the troubles that are headed our way. For this very reason, I believe that we should shine a light on this eventuality.
The Present State of the Industry
In America, the food industry is not in good shape. Normally, the food industry relies on a low-profit/high-volume basis, leaving little room for error. Add to this fact that many business owners and managers in the food industry have given in to the temptation to build up debt over the years. Following the 2008 crash, many have been struggling to get on top of that debt. Inflation has made that task especially difficult. Some have been keeping their noses above water; others have gone under.
Hyperinflation
In future years, hyperinflation is a very real possibility. Historically, whenever a government creates massive debt and greatly increases the printing of currency, dramatic inflation, if not hyperinflation, results. Those businesses that are already on the ragged edge will find that when they're paid, they cannot buy the same volume of goods for the same amount of dollars. This will be true throughout the entire food-supply chain. Of course, little inflationary blips are the norm in business, and businesses adjust to them. The problem comes when there are large increases that continue steadily over a period of months. When this occurs, we'll see a greater frequency of food-supply businesses going belly up.
In a normal business climate, the failure of some businesses would aid the competition, as they would have new markets to take on, but if the remaining businesses are already having trouble, they will not be in a condition to expand. The disappearance of large numbers of providers will result in a failure of delivery to the next business down the chain. Nationwide, distribution will become inadequate. This, of course, will not be uniform. Some areas will suffer worse than others. Those types of areas that are already chronically problematic will be hit hardest.
Those who are the most likely to go down the earliest will be those who have the highest overheads and the lowest volume. Typically, these are the small stores—the ones on street corners in every city.
These stores are critical. If a supermarket in the suburbs experiences a shortage, purchasers may drive across town to another supermarket. Not so in the city. If a corner store has empty shelves, or worse, closes completely, the purchasers in that neighborhood must walk to the next neighborhood to buy, and they might not be welcome there if the people in that neighborhood are already having problems with supply at their local store. Worse, should the second store also close, the number of purchasers is redoubled. When the shoppers from two stores arrive at the third store, physical conflict between shoppers is a near certainty.
Some have seen this problem coming for a long time and changed their entire way of life by going off-grid. They have found alternative sources such as solar, wind and diesel to power their homes and machinery. A majority of us, who have not gone off-grid, are making a concerted effort to avoid dependence on this ailing infrastructure and preparing for life without it.
Panic Sets In
Food panic doesn't necessarily occur if a retailer carefully assesses his increased market and rations sales so that everybody gets a slightly lesser share. In fact, I've personally seen this work well in the event of a natural disaster in my home country. The panic does occur when the availability suddenly becomes non-existent (even for a brief time) and the shoppers are unsure when it will be resumed. In an inner city, this is exacerbated by three factors:
Shipments from suppliers become erratic and insufficient.
A significant increase in the number of shoppers cleans out the store.
Individual shoppers become unreasonably demanding.
This last factor, in any inner-city situation, is almost always responsible for the chaos that evolves into a riot. It works like this: A mother complains that there is no bread for her children to have a sandwich. Her husband becomes angry at the problem and goes down to the corner store, demanding a loaf of bread. The store manager says that he cannot release the bread until the next morning when the neighborhood knows they can each come and buy one loaf only. The man, becoming angrier, goes in the back and takes a loaf of bread. The manager resists and is shot.
The man, on his way out, grabs a carton of cigarettes and a couple of six-packs of beer for good measure. The store, now unmanaged, is looted. Those shoppers who are normally peaceful people begin to panic and realize that it's time to grab what you can. In these situations, the food stores are generally cleaned out quickly. In a very short period of time, a full-scale riot may be in play. In most inner-city riots, the liquor stores are hit early on, then the appliance stores, and so on down the line.
But this is no ordinary riot. Unlike a riot triggered by, say, a TV news clip of some policeman beating a seemingly innocent man, the trigger is ongoing and, more importantly, it is not, at its heart, anger-based—it is fear-based. And it is self-perpetuating. Shipments are not resumed to a store that has no one running it. Worse, additional store owners close for fear that they're next. The situation escalates very fast.
Enter the Cavalry
While the US and Europe have seen many riot situations and we can, therefore, study how they play out, a series of self-perpetuating riots has not taken place before. It's likely that, within weeks, a national emergency would be declared, and rightly so. But how to deal with it?
Certainly, the president and state governors would quickly begin to work with wholesalers to ensure that food got to the cities (and any other locations that are also troubled). Needless to say, suppliers will refuse, stating that, in such a situation, they cannot get paid for any food that they deliver. Truckers will state that they cannot accept the danger that their drivers will be exposed to.
Politicians, feeling the pressure from their constituencies, will want to act decisively, even if their decisions prove ineffectual. In such cases, those politicians who are more conservative may decide to send in truckloads of food to be handed out for free, with the control of the Department of Homeland Security to (hopefully) keep order. Those politicians who are more liberal will believe that the right solution is to nationalize food supply in their states (and possibly nationally)—to take over the control of delivery.
As can be imagined, the results will vary from suburban situations in which the store staff are still in place and the provision of food at the retail level remains orderly, to inner-city situations in which trucks will be routinely ransacked. The evening news will show a clip of a "shopper" running down the street with a case of boxes of cornflakes while heads of lettuce roll on the pavement, some to be picked up, others to be trampled.
Meanwhile, at the other end of the supply chain, the wholesaler is trying to explain to the politicians that if he's not paid in some way for the food he sends out, he simply cannot continue. Politicians (especially the more liberal ones), not understanding the workings of business, regard the businessman as simply being greedy and fail to understand that, without an orderly flow of money, business stops. The politicians place a temporary ban on all food containers being shipped overseas (even though the overseas customers may be the only truly reliable payers). The politicians advise the wholesalers that they will be paid "eventually." If the money does not exist in the state's treasury, some politicians may even promise future tax credits as payment. As a result, the supply of food breaks down on a major scale.
What happens if we lose power indefinitely — foods that require freezing or refrigeration for long term storage are going to go bad? Emergency food storage in advance will be the only way to feed yourself and your family.
How It All Shakes Out
Historically, there's nothing so chaotic as famine. As long as people have a crust of bread and as long as it arrives regularly, there's a chance that events may be controlled. It's the very unpredictability of supply that causes panic. And the greater the concentration of potential recipients, the greater the panic.
Small wonder that, when I speak to friends and associates about the Great Unraveling, this one facet often makes them recoil in a desire to avoid the subject entirely. Once this particular house of cards begins to fall, it will fall much faster than the economy in general, and the results will unquestionably be extreme. So, if the politicians are unlikely to effect a workable solution (at least in the short term), how does this all play out? After all, no famine lasts forever.
What historically happens during a famine is that chaos ensues for a period of time. Some people are killed in attempting to take food from the authorities who control the distribution. Other people are killed on their way home by others who want the food they are carrying. Others are killed in their homes when raided by those who are hungry. Still, others die of starvation. It's horrific to say, but, after a time, in such situations, famine becomes "the new norm" and, as illogical as it would seem, this is the turning point. Chaos eventually devolves into hopelessness and listlessness, and the panic disappears. Then, at some point, the lines of supply are slowly restructured, generally on a more limited scale than before.
Is there a timeline for the above to occur? This is for the reader to decide. Each of us will have some general picture in our heads regarding the likelihood and timing of a second crash in the stock market, the rapidity and degree of hyperinflation, and the many other aspects that make up the Great Unraveling of the economy.
Therefore, those who accept that harder times are looming but would rather not consider the likelihood of food riots and famine would be advised to read the above article a second time and then begin to plan. Those who do not presently have "backdoor" situations in place may wish to set the wheels in motion and to internationalize themselves. One thing is certain: Once riot situations begin, there will not be enough time to plan.
SOURCE : alt-market.com
Survival Food Prepping Ideas/ULTIMATE Top Skills 2017
Discover how to survive: Most complete survival tactics, tips, skills and ideas like how to make pemmican, snow shoes, knives, soap, beer, smoke houses, bullets, survival bread, water wheels, herbal poultices, Indian round houses, root cellars, primitive navigation, and much more at: The Lost Ways
The Lost Ways is a far-reaching book with chapters ranging from simple things like making tasty bark-bread-like people did when there was no food-to building a traditional backyard smokehouse… and many, many, many more!
Here's just a glimpse of what you'll find in The Lost Ways:
From Ruff Simons, an old west history expert and former deputy, you'll learn the techniques and methods used by the wise sheriffs from the frontiers to defend an entire village despite being outnumbered and outgunned by gangs of robbers and bandits, and how you can use their wisdom to defend your home against looters when you'll be surrounded.
Native American ERIK BAINBRIDGE – who took part in the reconstruction of the native village of Kule Loklo in California, will show you how Native Americans build the subterranean roundhouse, an underground house that today will serve you as a storm shelter, a perfectly camouflaged hideout, or a bunker. It can easily shelter three to four families, so how will you feel if, when all hell breaks loose, you'll be able to call all your loved ones and offer them guidance and shelter? Besides that, the subterranean roundhouse makes an awesome root cellar where you can keep all your food and water reserves year-round.
From Shannon Azares you'll learn how sailors from the XVII century preserved water in their ships for months on end, even years and how you can use this method to preserve clean water for your family cost-free.
Mike Searson – who is a Firearm and Old West history expert – will show you what to do when there is no more ammo to be had, how people who wandered the West managed to hunt eight deer with six bullets, and why their supply of ammo never ran out. Remember the panic buying in the first half of 2013? That was nothing compared to what's going to precede the collapse.
From Susan Morrow, an ex-science teacher and chemist, you'll master "The Art of Poultice." She says, "If you really explore the ingredients from which our forefathers made poultices, you'll be totally surprised by the similarities with modern medicines." Well…how would you feel in a crisis to be the only one from the group knowledgeable about this lost skill? When there are no more antibiotics, people will turn to you to save their ill children's lives.
If you liked our video tutorial on how to make Pemmican, then you'll love this: I will show you how to make another superfood that our troops were using in the Independence war, and even George Washington ate on several occasions. This food never goes bad. And I'm not talking about honey or vinegar. I'm talking about real food! The awesome part is that you can make this food in just 10 minutes and I'm pretty sure that you already have the ingredients in your house right now.
Really, this is all just a peek.
The Lost Ways is a far-reaching book with chapters ranging from simple things like making tasty bark-bread-like people did when there was no food-to building a traditional backyard smokehouse… and many, many, many more!
And believe it or not, this is not all…
Table Of Contents:
The Most Important Thing
Making Your Own Beverages: Beer to Stronger Stuff
Ginger Beer: Making Soda the Old Fashioned Way
How North American Indians and Early Pioneers Made Pemmican
Spycraft: Military Correspondence During The 1700's to 1900's
Wild West Guns for SHTF and a Guide to Rolling Your Own Ammo
How Our Forefathers Built Their Sawmills, Grain Mills,and Stamping Mills
How Our Ancestors Made Herbal Poultice to Heal Their Wounds
What Our Ancestors Were Foraging For? or How to Wildcraft Your Table
How Our Ancestors Navigated Without Using a GPS System
How Our Forefathers Made Knives
How Our Forefathers Made Snow shoes for Survival
How North California Native Americans Built Their Semi-subterranean Roundhouses
Our Ancestors'Guide to Root Cellars
Good Old Fashioned Cooking on an Open Flame
Learning from Our Ancestors How to Preserve Water
Learning from Our Ancestors How to Take Care of Our Hygiene When There Isn't Anything to Buy
How and Why I Prefer to Make Soap with Modern Ingredients
Temporarily Installing a Wood-Burning Stove during Emergencies
Making Traditional and Survival Bark Bread…….
Trapping in Winter for Beaver and Muskrat Just like Our Forefathers Did
How to Make a Smokehouse and Smoke Fish
Survival Lessons From The Donner Party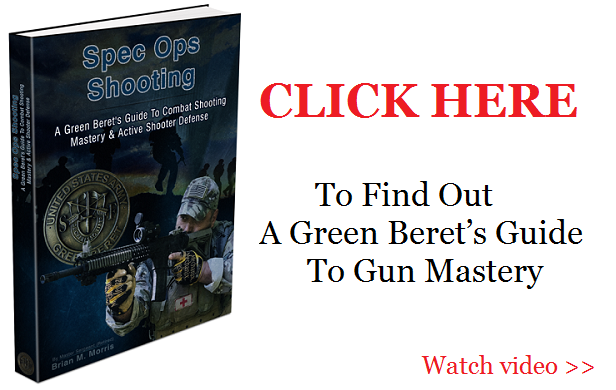 Books can be your best pre-collapse investment.
The Lost Ways (Learn the long forgotten secrets that helped our forefathers survive famines,wars,economic crisis and anything else life threw at them)
Survival MD (Best Post Collapse First Aid Survival Guide Ever)
Conquering the coming collapse (Financial advice and preparedness )
Liberty Generator (Build and make your own energy source)
Backyard Liberty (Easy and cheap DIY Aquaponic system to grow your organic and living food bank)
Bullet Proof Home (A Prepper's Guide in Safeguarding a Home )
Family Self Defense (Best Self Defense Strategies For You And Your Family)
 Survive Any Crisis (Best  Items To Hoard For A Long Term Crisis)
Survive The End Days (Biggest Cover Up Of Our President)
Drought USA (Discover The Amazing Device That Turns Air Into Water)