NIBIRU EARTHQUAKE SWARM RATTLES CALIFORNIA
The enormous fault off the coast of the Pacific Northwest has been silent for three centuries. But after years of detective work, geologists have discovered that it can
 unleash mayhem on an epic scale.
Now scientists are calling attention to a dangerous area on the opposite side of the Ring of Fire, the Cascadia Subduction Zone, a fault that runs parallel to the Pacific coast of North America, from northern California to Vancouver Island. This tectonic time bomb is alarmingly similar to Tohoku, capable of generating a megathrust earthquake at or above magnitude 9, and about as close to Portland, Seattle, and Vancouver as the Tohoku fault is to Japan's coast. Decades of geological sleuthing recently established that although it appears quiet, this fault has ripped open again and again, sending vast earthquakes throughout the Pacific Northwest and tsunamis that reach across the Pacific. 
What happened in Japan will probably happen in North America. The big question is when.
"Mega Quakes" can really happen.
The magnitude of an earthquake is related to the area of the fault on which it occurs – the larger the fault area, the larger the earthquake. The San Andreas Fault is 800 miles long and only about 10-12 miles deep, so that earthquakes larger than magnitude 8.3 are extremely unlikely.
The largest earthquake ever recorded by seismic instruments anywhere on the earth was a magnitude 9.5 earthquake in Chile on May 22, 1960. That earthquake occurred on a fault that is almost 1,000 miles long and 150 miles wide, dipping into the earth at a shallow angle. The magnitude scale is open-ended, meaning that scientists have not put a limit on how large an earthquake could be, but there is a limit just from the size of the earth. A magnitude 12 earthquake would require a fault larger than the earth itself.
FICTION: Earthquakes only occur on the West Coast in the United States.
Earthquakes can strike any location at any time. But history shows they occur in the same general patterns over time, principally in three large zones of the earth. The world's greatest earthquake zone, the circum-Pacific seismic belt, is found along the rim of the Pacific Ocean, where about 81 percent of the world's largest earthquakes occur. That belt extends from Chile, northward along the South American coast through Central America, Mexico, the West Coast of the United States, the southern part of Alaska, through the Aleutian Islands to Japan, the Philippine Islands, New Guinea, the island groups of the Southwest Pacific, and to New Zealand.
The second important belt, the Alpide, extends from Java to Sumatra through the Himalayas, the Mediterranean, and out into the Atlantic. This belt accounts for about 17 percent of the world's largest earthquakes, including some of the most destructive.
The third prominent belt follows the submerged mid-Atlantic ridge. The remaining shocks are scattered in various areas of the world. Earthquakes in these prominent seismic zones are taken for granted, but damaging shocks occur occasionally outside these areas. Examples in the United States are New Madrid, Missouri, and Charleston, South Carolina. Many decades to centuries, however, usually elapse between such destructive shocks.
FICTION: The 1906 San Francisco earthquake was the deadliest ever.
Though well known, the magnitude 7.8 San Francisco earthquake and ensuing fire killed 3,000 and razed large sections of the city. It was the most deadly in U.S. history, but that doesn't make it the worst the world has seen, by far. The deadliest earthquake in recorded history struck Shensi province in China in 1556, killing about 830,000 people. The 1976 magnitude 7.8 earthquake which struck Tangshan, China killed somewhere between 250,000 and 800,000 people. In 2003, the magnitude 6.5 earthquake in Bam, Iran killed more than 40,000 people.
The earthquake in Chile on May 22, 1960, is the strongest to be recorded in the world with magnitude 9.5, and killed more than 4,000. For the record, the largest U.S. earthquake occurred on March 28, 1964, in Alaska. It was a magnitude 9.2 quake and took 131 lives.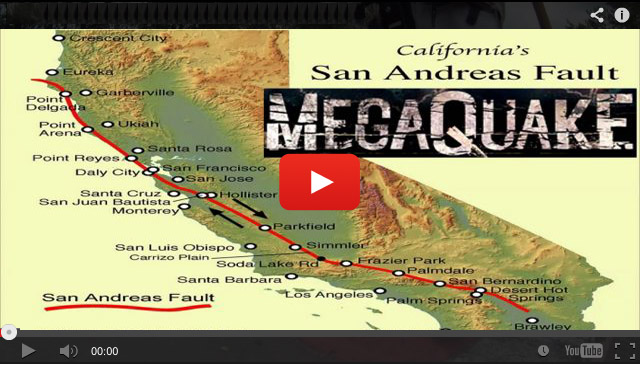 PARTIALLY FACT: California has the most earthquakes in the United States.
Alaska registers the most earthquakes in a given year, with California placing second, until 2014 when a sudden increase in seismicity in Oklahoma pushed it well past California as the second most active in terms of magnitude (M) 3.0 and greater earthquakes. In 2014 there were 585 M3 and greater earthquakes in Oklahoma and about 200 in California. As of April 2015 Oklahoma (260 events) is still well ahead of California (29 events).
California, however, has the most damaging earthquakes, including a M6.0 earthquake near Napa in August 2014, because of its greater population and extensive infrastructure. Most of Alaska's large earthquakes occur in remote locations such as along the Aleutian Island chain. Florida and North Dakota have the fewest earthquakes each year.
The ground can open up during an earthquake.
A popular cinematic and literary device is a fault that opens during an earthquake to swallow up an inconvenient character. But unfortunately for principled writers, gaping faults exist only in movies and novels. The ground on the two sides of the fault slide past each other, they do not pull apart. If the fault could open, there would be no friction. Without friction, there would be no earthquake. Shallow crevasses can form during earthquake induced landslides, lateral spreads, or other types of ground failures. Faults, however, do not gape open during an earthquake.
California will eventually fall into the ocean.
The ocean is not a great hole into which California can fall, but it is itself land at a somewhat lower elevation with water above it. It's absolutely impossible that California will be swept out to sea. Instead, southwestern California is moving horizontally northward towards Alaska as it slides past central and eastern California. The dividing point is the San Andreas fault system, which extends from the Salton Sea in the south to Cape Mendocino in the north. This 800 mile long fault is the boundary between the Pacific Plate and North American Plate. The Pacific Plate is moving to the northwest with respect to the North American Plate at approximately 46 millimeters (two inches) per year (the rate your fingernails grow). At this rate, Los Angeles and San Francisco will one day (about 15 million years from now) be next-door neighbors, and in an additional 70 million years, Los Angeles residents will find themselves with an Alaska zip code!
As A Way To Introduce You To Skilled Survival, We're Giving Away Our 'Family First' Food Planning Guide. Click Here To Get Your Copy.
An earthquake on the San Andreas fault can cause a large tsunami.
The San Andreas fault cannot create a big tsunami like the ones that happened in Sumatra in 2004 or Japan in 2011. Those earthquakes happened on subduction zone faults, on which fault slip caused vertical uplift of the sea floor. While a part of the San Andreas fault near and north of San Francisco is offshore, the motion is mostly horizontal, so it will not cause large vertical motions of the ocean floor that would generate a tsunami. Earthquakes on other faults offshore California as well as underwater landslides triggered by strong shaking can create local tsunamis, some of which may be locally damaging.
NIBIRU EARTHQUAKE SWARM RATTLES CALIFORNIA
"The time to get out of California is now," says former USGS climatologist and Nibiru whistle-blower Dr. Ethan Trowbridge.
A swarm of more than 250 potentially deadly earthquakes has struck since New Year's Eve along the California-Mexico border, alarming local residents. The USGS was
quick to write off the incident, citing 'typical and normal seismic instability along areas crossing the San Andreas Fault' as reason for the tremors that almost sent some residents running for the hills.
However, Dr. Trowbridge and a handful of other Nibiru researches attribute the sudden increase in earthquakes to Nibiru's proximity to Earth. According to Dr. Trowbridge, the USGS has cooperated with the government in concealing the impending Nibiru apocalypse. Camouflaging the genuine cause of the earthquakes, Dr. Trowbridge says, is the most recent example of the government's treachery against citizens of the world.
"Earthquakes like these don't happen for no reason," Dr. Trowbridge said. "Sure, California is prone to naturally occurring quakes, but these quakes are not natural. Nibiru is currently perpendicular to Earth, swinging around the back side of the sun, and is in a heightened state of agitation. No place on Earth is safe, but coastal areas are particularly susceptible to Nibiru's influence. Especially California."
Dr. Trowbridge fears that Californians may underestimate the severity of the recent earthquakes, the strongest of which barely tripped the Richter scale at magnitude 3.9. Scientific data demonstrates that large numbers of low magnitude tremors are often a harbinger for catastrophic mega-quakes; without accounting for Nibiru,
many scientists believe California is long overdue for a super-quake that will shake the state to its very foundations.
And Nibiru will make things worse.
Dr. Trowbridge urges Californians to watch Roland Emmerich's movie 2012, in which California is devastated by a massive, life-ending quake.
"That movie was scientifically accurate! These people are blind to what's going on around them," Dr. Trowbridge said. "Can't they see what's happening? Nibiru's distance to Earth and degree of angular deflection is causing dramatic heating of the Earth's crust."
He insists California is in grave danger, that the frequency and severity of Earthquakes will increase tenfold when Nibiru reaches perihelion some time later this year.
Asked whether he had any helpful tips for Californians, Dr. Trowbridge said, "Get out now, while there's still time. Failing that, stock up on staples like canned tuna and Coca-Cola, this has a long shelf life. It's only a matter of time before California beaks off and falls into the Pacific Ocean."
During an earthquake you should head for the doorway.
That's outdated advice. In past earthquakes in unreinforced masonry structures and adobe homes, the door frame may have been the only thing left standing in the aftermath of an earthquake. Hence, it was thought that safety could be found by standing in doorways. In modern homes doorways are no stronger than any other parts of the house and usually have doors that will swing and can injure you.
YOU ARE SAFER PRACTICING THE "DROP, COVER, AND HOLD ON" maneuver under a sturdy piece of furniture like a strong desk or table. If indoors, stay there. Drop to the floor, make yourself small and get under a desk or table or stand in a corner. If outdoors, get into an open area away from trees, buildings, walls and power lines. If in a high-rise building, stay away from windows and outside walls, stay out of elevators, and get under a table. If driving, pull over to the side of the road and stop. Avoid overpasses and power lines. Stay inside your car until the shaking is over. If in a crowded public place, do not rush for the doors. Crouch and cover your head and neck with your hands and arms. You should practice the "DROP, COVER AND HOLD ON" method at work and at home at least twice a year.
FICTION: Everyone will panic during the Big One.
A common belief is that people always panic and run around madly during and after earthquakes, creating more danger for themselves and others. Actually, research shows that people usually take protective actions and help others both during and after the shaking. Most people don't get too shaken up about being shaken up!
People are born with the innate desire to survive, but sadly, many in our increasingly dependent society look to others for relief and assistance following a disaster. The fact is that help from government, family, or neighbors is often unavailable when needed most, and in the end you may have only yourself to count on. Do you know what to do and how to do it if disaster strikes? 
FICTION: You can't plan ahead for an earthquake.
There are plenty of things you can do right now to prepare if you live in an earthquake-prone area.
Make sure each member of your family knows what to do no matter where they are when earthquakes occur:

Establish a meeting place where you can all reunite afterward.
Find out about earthquake plans developed by children's school or day care.
Remember transportation may be disrupted, so keep some emergency supplies–food, liquids, and comfortable shoes, for example–at work.

KNOW where your gas, electric and water main shutoffs are and how to turn them off if there is a leak or electrical short. Make sure older members of the family can shut off utilities.
LOCATE your nearest fire and police stations and emergency medical facility.
TALK to your neighbors–how could they help you, or you them after an earthquake?
TAKE Red Cross First Aid and CPR Training Course.
MAKE your disaster supply kit. Beyond the usual flashlights, batteries and radios, include a first-aid kit; work gloves; sturdy shoes or boots; a week's supply of any presciption medications you or your family might need; credit card and cash; personal identifcation; extra set of keys; matches in a waterproof container; map of your area; phone numbers of family and other important people (doctors, veterinarians, etc.); copies of insurance policies and other important documents; special needs equipment (diapers, baby formula, hearing aid batteries; spare eyeglasses, etc.); three gallons of water per person; three-day supply of food per person; hand tools; a portable ABC fire extinguisher; sanitation supplies for you and your family; entertainment (toys, books, coloring books and crayons, playing cards)
BOLT bookcases, china cabinets, tall furniture, file cabinets, etc. to wall studs. Brace or anchor heavy electronics and other heavy items. Secure items that might fall. Move heavy or fragile items to lower shelves. Fasten drawers and cabinet doors with latches or locks. Brace overhead light fixtures. Strap your water heater to wall studs and bolt down any gas appliances. Look for other non-structural steps you can take in your home and workplace to reduce your chances for injury and loss.
ASK AN ENGINEER about the seismic safety of your home and/or business. It's well known that unreinforced masonry structures can fail quickly during earthquakes. An inspection by a structural engineer now can help you decide if retrofitting will help your property withstand shaking.
FACT: The U.S. Geological Survey is conducting research to better forecast the effects of potentially damaging earthquakes throughout the United States and mitigate their effects.
Basic and applied scientific research is being carried out to predict the types of ground shaking expected from future large earthquakes based upon the probabilities (or likelihoods) of those earthquakes occurring, the physics of the earthquake source, the propagation of seismic waves through the Earth's crust and local site effects. Together with rupture scenarios for specific faults, these hazard assessments are essential for multiple applications, including:
Probabilistic seismic hazard assessments such as the National Seismic Hazard Map that underlie seismic provisions of building and other regulatory codes; as well as detailed urban seismic hazard maps that include the effects of rupture directivity, 3D basin response and soil nonlinearity. These urban hazard maps will be included in code updates for selected regions.
Development of credible earthquake scenarios for specific faults with synthetic ground-motion time histories for evaluating current engineering design practice, improving building codes and for emergency planning and public education.
Other uses of these hazard products include: 1) site-specific designs and retrofits of critical and major facilities such as bridges, hospitals, nuclear power reactors, dams and tall buildings, 2) modeling damage patterns and damage to specific structures after earthquakes, 3) assessing secondary earthquake hazards such as liquefaction and landslides and 4) computing actuarially sound earthquake insurance premiums.
Based on historical averages, the southern end of the fault—from Cape Mendocino, California, to Newport, Oregon—has a large earthquake every 240 years. For the northern end—from mid-Oregon to mid-
Vancouver Island—the average "recurrence interval" is 480 years, according to a recent Canadian study. And while the north may have only half as many jolts, they tend to be full-size disasters in which the entire fault breaks from end to end.
With a time line of 41 events the science team at OSU has now calculated that the California–Oregon end of Cascadia's fault has a 37 percent chance of producing a major earthquake in the next 50 years. The odds are 10 percent that an even larger quake will strike the upper end, in a full-margin rupture, within 50 years. Given that the last big quake was 312 years ago, one might argue that a very bad day on the Cascadia Subduction Zone is ominously overdue. It appears that three centuries of silence along the fault has been entirely misleading. The monster is only sleeping.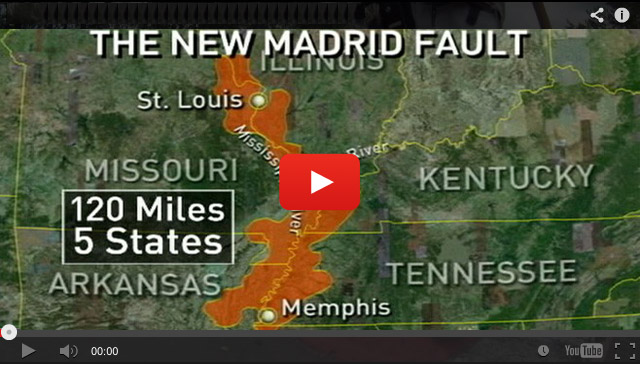 One of the best ideas suggested through The Lost Ways is the construction of bunkers. These bunkers have the potential to stand the impact created by the most devastating earthquake or missile attack. On the other hand, the readers will be able to learn how to preserve their food in a natural manner. They can also get to know about effective tips, which can be used to preserve the precious water supplies. Then we will be able to use them in the case of a disaster to survive.
First of all, The Lost Ways would convince readers that the natural disasters are inevitable. It will give them an excellent insight about the disasters that could take place in the future. Therefore, it is extremely important for all the human beings to stay prepared to face a disaster, which could happen at any given point of time. In the second part of this book, the readers will be able to discover the lessons learned by humanity when they encountered disasters in the past. Every disaster teaches us a lesson, and it is better to have a clear understanding of these lessons as they can be helpful in the future.
The Lost Ways (Learn the long forgotten secrets that helped our forefathers survive famines,wars,economic crisis and anything else life threw at them)
Survival MD (Best Post Collapse First Aid Survival Guide Ever)
Backyard Innovator (A Self Sustaining Source Of Fresh Meat,Vegetables And Clean Drinking Water)
Blackout USA (EMP survival and preparedness)
Conquering the coming collapse (Financial advice and preparedness )
Liberty Generator (Build and make your own energy source)
Backyard Liberty (Easy and cheap DIY Aquaponic system to grow your organic and living food bank)
Bullet Proof Home (A Prepper's Guide in Safeguarding a Home )
Family Self Defense (Best Self Defense Strategies For You And Your Family)
 Survive Any Crisis (Best  Items To Hoard For A Long Term Crisis)
Survive The End Days (Biggest Cover Up Of Our President)
Drought USA (Discover The Amazing Device That Turns Air Into Water)
SOURCE : someonesbones.com
SOURCE :  earthquake.usgs.gov