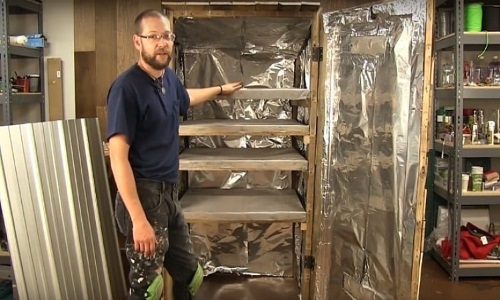 If you want to know how to build a homemade pallet smoker, you're in luck! Here's a detailed tutorial on how you can start building and get smoking in no time!
Build A Homemade Pallet Smoker On A Low-Budget
Yes, with a pile of old pallets, less than $100 and a bit of work, we built this really cool smokehouse. 3′ x 3′, it is big enough to smoke a whole animal or at least a few big trays of meat plus some links of sausage.
I love this project – It still amazes me what you can build with repurposed wood and how great it looks. We really wanted to make a big DIY smoker, but most of the plans we looked that showed you how to build a smokehouse were too small and/or they called for using quite a bit of expensive materials. We never found plans that really met our requirements, so we ended up making our own.
Tips For Building A Homemade Pallet Smoker!
But before we do that, check out what I considered for a DIY smoker plan:
size – it needed to be big enough to smoke more items at once and to smoke larger items.
cost– it needed to be as inexpensive as possible while still allowing you to smoke meat well.
skill level required – it needed to be something you could do with basic woodworking knowledge.
I don't know if you have ever smoked meat before, but I tell you it is a time-consuming task, yet definitely rewarding. Since your meat will be preserved, and for a good long time, it makes the most sense to be able to smoke a lot at once. This smoker has multiple racks for more meat, hang sausages, you can even hang a whole deer in it if you like.
After determining how much wood is needed for a decent size smoker, I decided to go with repurposed pallets. For less than $100, I was able to put together this great smokehouse that can hold a ton of meat. You can check these ideas and tips on how or where to find free pallets for this project.
Now, most wooden pallets are used for industrial purposes and are treated with strong chemicals. I suggest that you use a safe and food grade wood pallet for this project. You can better identify a safe wood pallet from this article on how to know if a pallet is safe to use.
Here are some of my favorite canning recipes. I guess they are my favorites because I grow many of these items myself in my garden and orchard. You can also find literally hundreds of canning recipes, and more information on canning techniques in The Lost Ways
Let's Get Started!
Materials To Build A Homemade Pallet Smoker:
20-30 pallets, deconstructed
2 1/2 inch screws *you should choose a good outdoor screw, we used plastic coated decking screws
1 1/4 inch screws
Aluminum flashing
Corrugated tin roof (4'x3′) *this must be raw metal, not galvanized.
Heavy duty tin foil
Roll of aluminum screen
Handle (for the door)
Hinges (3)
Tools You Will Need To Build A Smokehouse:
Reciprocal saw with bimetal blade (used to take pallets apart)
Drill gun, preferably a cordless one
Drill bits 1/8 bit and countersink bit
Measuring tape
Metal/tin snips
Utility knife
Skil saw or table saw
Staple Gun
Safety Glasses
Work Gloves
Building The Smoker's Frame
Step 1. Select Your Pallets
There are a few challenges when you use free, repurposed materials. The wood you will get is not consistent, often very dry, and sometimes warped. It splits easily and is definitely far from perfect, but it is free. You will need 20-30 pallets for this project.
We recommend you spend some time looking for ones without too many broken slats and without wood that is too visibly warped.Your wood may be a little warped, but that is fine. Your smokehouse will not be perfect, but it will smoke meat. You will want to get a few more pallets than you think you need in order to get the best materials.
RELATED : OLD FASHIONED PRESERVING-GRANDPA'S RECIPE FOR CURED SMOKED HAM
Step 2. Deconstruct Wood Pallets
Pallets usually range from 42″-48″, and 3'x3′ design should allow you to build this when you use pallets in this size range. The 2x4s in most pallets are typically 4′ – 5′ long and they have cutouts for a forklift. The cutouts are fine. If you need to, you can sister two boards together, which we explain further in our DIY Smoker Video.
We recommend you use a reciprocal saw with a bi-metal blade that cuts through nails to do this. Trust me, this is the easiest way. View our tutorial and video on The Easy Way to Deconstruct a Pallet for step by step instructions. 
Step 3: Cut Clean Ends On Board
Once you have your pallets deconstructed, you need to make your cuts. Start by making clean cuts on the ends of all your pallet boards. You should only need to remove a little bit. We chose our 3′ design to accommodate this loss of wood from your pallets.
CUTS LIST
Cut these from 2x4s:
(part 1) 2 top braces front and back @ 33"
(part 2) Door frame 2 pieces @ 70"
(part 3) Door frame 2 pieces @ 29"
(part 4) Wall frame front 2 pieces @ 6'
(part 5) Wall frame back 2 pieces @ 5' 6"
(part 6) Back frame 2 pieces @ 5'4"    1×1
(part 7) Shelf supports 8 pieces @ 33"
(part 8) Shelf frames 8 pieces @ 32 ¾"
(part 9) And 8 pieces @ 30 ½ "
Cut these from Pallet Panels:
(part 10) Left side @ 36 ¼ "
(part 11) Right side @ 34 ½ "
(part 12) Door @ 35 ¾"
(part 13) Back @ 35 ¾"
(part 14) Roof @ 38"
(part 15) Vent covers 2 pieces @ 18" to 24"
(Part 16)  Bottom front brace 1 piece @ 36"
Corrugated Metal Roof 4'x3'
PREDRILL AND COUNTERSINK SCREWS: 
Depending on the condition of your wood you may need to pre-drill and counter sink ALL screws to ensure the wood does not crack. We highly recommend you do this when using repurposed wood.
Step 3: Layout and Secure Left And Side Rack Frames
You will be making two side frames here that also have cross pieces that will hold your racks. This DIY smoker utilizes a neat design – the racks make the structure itself, and you can even easily adjust the rack heights in the design. The parts that hold the racks in place end up being the ribbing that holds the frame in place. We marked ours at 24″, 36″, 44″ back, and 52″ so we could place bigger meats close to the fire and smaller meats further away. You can even add hooks at the top for sausage if you allow enough room to hang. The only important consideration is your firebox, which we set at 24″ NOTE: Make sure your fire box fits under the 24" bracing. Adjust your shelves as needed. These measurements are not set and can be placed at any usable height as long as you allow ample room for your firebox.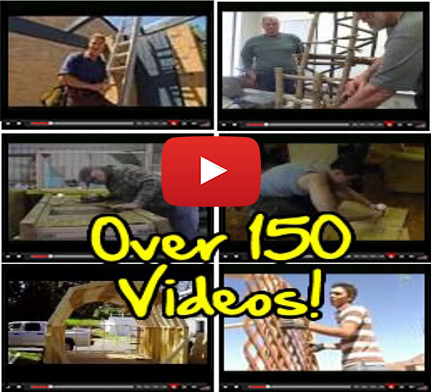 Step 4. Assemble And Secure
Take one each of (part 4- Wall frame front,  6')and (part 5 – Wall back,5' 6") square the bottoms, and secure 4 pieces of (part 7- Shelf Support, 33″) at 24", 36" 44" and 52" When securing parts 7 to part 5, leave a 1 ½" gap for part 6. You will repeat these same steps for the second side, leaving you with the frame for the right and the left side of your smoker.
Want to see the full details of this homemade pallet smoker?
How To Build a DIY Smoker: Part Three
That's it, homesteaders! Now you know how to build a homemade pallet smoker you can also DIY at minimal cost! Here's to becoming even more self-sufficient!
Are you going to build this homemade pallet smoker this weekend? Let us know below in the comments below. 
Check out more homemade pallet projects here!
---
Our grandfathers had more knowledge than any of us today and thrived even when modern conveniences were not available. They were able to produce and store their food for long periods of time. The Lost Ways is the most comprehensive book available. All the knowledge our grandfathers had, in one place.Here's just a glimpse of what you'll find in the book:
Table Of Contents:
Making Your Own Beverages: Beer to Stronger Stuff
Ginger Beer: Making Soda the Old Fashioned Way
How North American Indians and Early Pioneers Made Pemmican
Wild West Guns for SHTF and a Guide to Rolling Your Own Ammo
How Our Forefathers Built Their Sawmills, Grain Mills,and Stamping Mills
How Our Ancestors Made Herbal Poultice to Heal Their Wounds
What Our Ancestors Were Foraging For? or How to Wildcraft Your Table
How North California Native Americans Built Their Semi-subterranean Roundhouses
Our Ancestors'Guide to Root Cellars
Good Old Fashioned Cooking on an Open Flame
Learning from Our Ancestors How to Preserve Water
Learning from Our Ancestors How to Take Care of Our Hygiene When There Isn't Anything to Buy
How and Why I Prefer to Make Soap with Modern Ingredients
Temporarily Installing a Wood-Burning Stove during Emergencies
Making Traditional and Survival Bark Bread…….
Trapping in Winter for Beaver and Muskrat Just like Our Forefathers Did
How to Make a Smokehouse and Smoke Fish
Survival Lessons From The Donner Party
Get your paperback copy HERE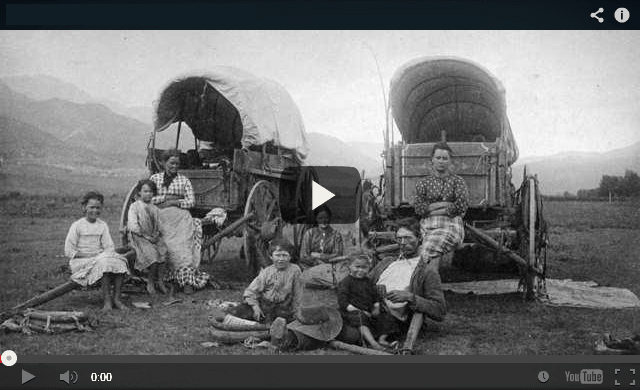 The Lost Ways (Learn the long forgotten secrets that helped our forefathers survive famines,wars,economic crisis and anything else life threw at them)
Survival MD (Best Post Collapse First Aid Survival Guide Ever)
Conquering the coming collapse (Financial advice and preparedness )
Liberty Generator (Build and make your own energy source)
Backyard Liberty (Easy and cheap DIY Aquaponic system to grow your organic and living food bank)
Bullet Proof Home (A Prepper's Guide in Safeguarding a Home )
Family Self Defense (Best Self Defense Strategies For You And Your Family)
 Survive Any Crisis (Best  Items To Hoard For A Long Term Crisis)
Survive The End Days (Biggest Cover Up Of Our President)
Drought USA (Discover The Amazing Device That Turns Air Into Water)
SOURCE : homesteading.com