HOW TO REBOOT SOCIETY AFTER AN APOCALYPSE
IT'S TAKEN THOUSANDS OF YEARS TO CREATE THE WORLD WE LIVE IN, BUT WHAT WOULD HAPPEN IF IT ALL CAME CRUMBLING DOWN? WE SPEAK TO AUTHOR LEWIS DARTNELL ABOUT REBUILDING SOCIETY AFTER COLLAPSE
Last night the world as you know it ended. You've woken up, somehow still in your own bed, wearing your own clothes, but nothing else around you is the same.
The street outside is in ruins, lamp posts have fallen down, cars are abandoned and there's nobody else around.
While it's impossible to tell what has caused the destruction, it is obvious that something catastrophic has happened.
But the big question is: What now? How do you survive, and how do you rebuild society?
"One of your first problems if society were to collapse, if law and order were to evaporate, would probably be other people," says Lewis Dartnell, the author of The Knowledge: How to Rebuild Our World from Scratch. The book is intended as a "start guide and a quick start manual for rebooting civilisation" in the event of an apocalypse.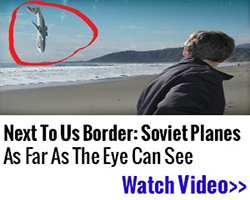 COLLABORATE TO SURVIVE
In such a scenario, to re-create a civilisation that even comes close to resembling the one we know, one of the first things that needs to happen is collaboration.
"If we were to go out of this café tonight to see that society has collapsed, you would just fall into a community of likeminded people, just like in The Walking Dead, who could support each other and then you would be just trying to pull yourself back up by your own bootstraps," Dartnell says.
Once we've managed to successfully locate other survivors – without the help of Google Maps – a massive hurdle will be having enough humans left who are physically able to repopulate the areas they are living in. The rest of the world comes next.
It is science that built our modern world, and it is science that will be needed to rebuild it again
For this, Dartnell says, you need significantly more than an "Adam and Eve scenario". Based on genetic studies, he explains, "the seed that you would need to re-populate the whole world" is a few hundred people living together. Of this there needs to be around 70 fertile women.
Repopulation is just one of the many challenges Dartnell addresses in his book, which takes a scientific and technological look at where we are in the world, and how we got here. While not intended as a completely practical guide to survival, it covers everything from how to make soap to the basic chemistry behind taking photographs.
"At the end of the day the book isn't about the apocalypse at all; it is about holding up a mirror to our own society and asking some fundamental questions about our modern world works," he says.
MORE THAN SURVIVAL
To be able to rebuild society, we have to know where we came from and what the key enablers of our progress are. For survivalists the key is about preservation – staying alive in the immediate aftermath of an apocalypse.
A scientist working on tech for future Mars missions, Dartnell himself doesn't believe there is going to be an apocalypse that we need to prepare for. However, he is interested in the long-term implications that need to be considered if we were to rebuild civilisation from scratch.
"If the world is about to end, what do you do ten years down the line, when your food has run out? How would you start doing things for yourself? That's the niche I tried to approach," he explains.
In his book Dartnell travels through a "grace period", where the main priority is survival, all the way to showing how we would recreate the tolls needed for a long-term rebuild. These include everything from food, clothing and medicine, to power, transport and an effective communication system.
There are "gateway technologies" which would allow the recreation of further advancements. To be able to feed a city, for example, you first need to master agriculture.
"Hunter-gatherers can support themselves by foraging in woodland, but cities and civilisations rely on the enormous productivity of cereal crops," he writes.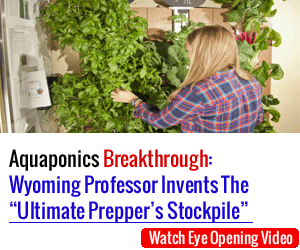 SCIENCE IS THE KEY
If civilisation collapses, Dartnell says, in order to get back to where we are now, to be able to achieve a self-sustaining, reborn society, we would need knowledge – and not just any kind of knowledge, but "the most critical, the most crucial human knowledge and technology condensed down".
Survivors would be able to draw upon history to re-invent the future. "It very much looks backward at how we got to where we are now but retells the story as to how we could do it all over again, but accelerate that process if you ever had to reboot," he says about the reasoning behind the book.
After all, science has propelled our civilisation to where it is today. You wouldn't be reading this article without it, you wouldn't be taking that aspirin and the chances that you are alive would, generally, be greatly diminished if science hadn't allowed us to create clean and safe water supplies, among many other basics.
Science is responsible for so much of our lives, but it's simple to overlook it or take it for granted. Perhaps an apocalypse would remind us to appreciate the importance of science in our lives and our civilisation.
After all, as Dartnell writes: "It is science that built our modern world, and it is science that will be needed to rebuild it again."
Other useful resources:
Survival MD (Best Post Collapse First Aid Survival Guide Ever)
Backyard Innovator (A Self Sustaining Source Of Fresh Meat,Vegetables And Clean Drinking Water)
Blackout USA (EMP survival and preparedness)
Conquering the coming collapse (Financial advice and preparedness )
Liberty Generator (Build and make your own energy source)
Backyard Liberty (Easy and cheap DIY Aquaponic system to grow your organic and living food bank)
Bullet Proof Home (A Prepper's Guide in Safeguarding a Home )
Family Self Defense (Best Self Defense Strategies For You And Your Family)
Sold Out After Crisis (Best 37 Items To Hoard For A Long Term Crisis)
SOURCE : factor-tech.com