As to why virtually all contact has ceased between the world's two largest nuclear weapons powers, this report notes, is due to United States National Security Director General Paul Nakasone openly admitting US Cyber Command specialists were deployed to Ukraine to conduct offensive operations against Russia, and him revealing that US eavesdroppers conduct information warfare against Russia, with the help of leftist corporate media companies such as CNN—an open admission of hostilities joined today by United States Permanent Representative to NATO Julianne Smith declaring Russia to be "the primary target" of this American-led military bloc of Western colonial powers—all of which follows State Duma member Alexei Zhuravlev gravely warning: "I will tell you absolutely competently that to destroy the entire the East Coast of the United States, two Sarmat missiles are needed…And the same goes for the West Coast…Four missiles, and there will be nothing left".
To the type of war currently being waged against Russia by the Western colonial powers, this report continues, yesterday it caused Executive Director Fatih Birol of the International Energy Agency to warn "the world faces a much bigger energy crisis than the one of the 1970s", and states: "Back then it was just about oil…Now we have an oil crisis, a gas crisis and an electricity crisis simultaneously"—then it saw the International Energy Agency further warning that fuel rationing may soon be coming to Europe—warnings quickly joined by the news: "Russia is on track to make more money off oil and gas exports this year than it did in 2021, and it's got the EU to thank"—news joined by Russian global petrochemical giant Sibur announcing it has redirected almost all of its sales from Europe to Turkey, Asia, and has found alternatives for imported chemicals banned by Western colonial sanctions—and in the latest example of how insane these Western colonial sanctions really are, they forgot that in banning microchips Russian noble gases are critically needed to produce them, which is why today the Kremlin restricted their export.
Among the very few acknowledging the insanity of what the Western colonial powers are doing, this report details, is United States Treasury Secretary Janet Yellen, who warns that confiscating Russian funds could destroy America's reputation with investors and encourage other countries to put their central bank reserves in other currencies and keep it out of American hands—but most critical to note is being acknowledged by American global banking giant JPMorgan Chase, whose CEO Jamie Dimon says he is preparing the biggest United States bank for an economic hurricane on the horizon and advised investors to do the same, and warned the American people: "You know, I said there's storm clouds but I'm going to change it…It's a hurricane…While conditions seem fine at the moment, nobody knows if the hurricane is a minor one or Superstorm Sandy…JPMorgan is bracing ourselves…You'd better brace yourself".
Quickly following this "economic superstorm" warning, this report notes, it saw global banking giant Switzerland banning the European Union from sending any of its weapons to Ukraine—a ban immediately joined by the German military declaring that it doesn't possess the weapons system Chancellor Olaf Scholz has promised to Ukraine—when Russian military forces took control of most of the key eastern Ukrainian city of Sieverodonetsk yesterday, however, the socialist Biden Regime responded with a $700-million military aid package of weapons to Ukraine, that the Kremlin branded a "direct confrontation"—then it saw the Ministry of Defense (MoD) revealing: "We note that since the beginning of May, the flow of foreign mercenaries to Ukraine to participate in hostilities against the Russian armed forces has virtually dried up…The number of foreign fighters in Ukraine has decreased from 6,600 to 3,500…Hundreds of foreign mercenaries in Ukraine were destroyed by Russian long-range precision weapons shortly after their arrival at the places where they were undergoing additional training and where the tactical units were coordinated…Most of the mercenaries were killed due to the low level of training and the lack of real combat experience"—in response to the new weapons America is flooding into Ukraine it saw top Kremlin spokesman Dmitry Peskov revealing that Russian military forces are taking measures to minimize their risk, and saw him factually stating: "The United States is deliberately and painstakingly pouring gasoline on the fire…The United States is clearly pursuing a policy to fight Russia until the last Ukrainian".
In attempting to ascertain what the exact goal of the President Biden really is, this report continues, it bears noticing that Ukrainian President Volodymyr Zelenskyy shut down a NewsMax interviewer who prompted him to say that there would be no war in Ukraine if President Donald Trump was still in power—is important to notice because President Trump just threatened to sue the Pulitzer Board if they didn't rescind the prize they awarded to the leftist New York Times and Washington Post for the lies they spread about the Russiagate hoax, whose statement says: "Surely there must come a point where it is simply embarrassing to your organization to stand by a prestigious Pulitzer Prize awarded to two alleged news organizations that have been conclusively and definitively complicit in promulgating lies about me…The Pulitzer Prizes should not be known as a fake organization awarding its one sterling award for patently false stories"—but to protect the lying American leftist media establishment, it saw CEO Susan Wojcicki of global video giant YouTube assuring the Western colonial powers at Davos that they will continue controlling the socialist narrative.
As to the type of "narrative" needed to be controlled, this report concludes, was further exampled this past week when judges in the iron-grip socialist Democrat Party controlled State of California insanely "ruled that bees are a type of fish"—socialist insanity making it no wonder the leftist New York Times, in their just published article "The GOP Midterm Wave Is Set—And Democrats Can't Do Anything About It", warns about Democrats: "They are seizing anything they can to convince themselves that doom is avoidable…But that is simply wish-casting"—in this warning of socialist Democrat Party doom in the midterm elections, however, most critically it's revealed: "One probably needs to go back to the Cuban missile crisis of 1962 to find an event that might have significantly helped the party in power on the eve of a midterm vote"—for one assessing if these socialist Democrats are insane enough to mastermind a nuclear war endgame so they can maintain power, it bears noticing Supreme Socialist Leader Joe Biden saying to dictatorial New Zealand Prime Minister Jacinda Ardern, who stripped away her citizens' rights to own guns, this week: "We need your guidance"—sees this need for "guidance" on how to strip weapons from ordinary citizens coming at the same time it was shockingly revealed the majority of the 51 intelligence experts that lied about the Hunter Biden laptop have connections to the Bush Regime—and is most critical to notice because just last week, terrifying secret Bush Regime documents were uncovered revealing that in the event of a nuclear war, Socialist Leader Biden would have the power to strip the American people of their guns and throw tens-of-millions of them into concentration camps, and about these secret emergency powers documents sees it being noted: "The White House's response to a nuclear strike was among the most thoroughly elaborated scenarios".
JPMorgan Chase CEO Jamie Dimon says he is preparing the biggest U.S. bank for an economic hurricane on the horizon and advised investors to do the same.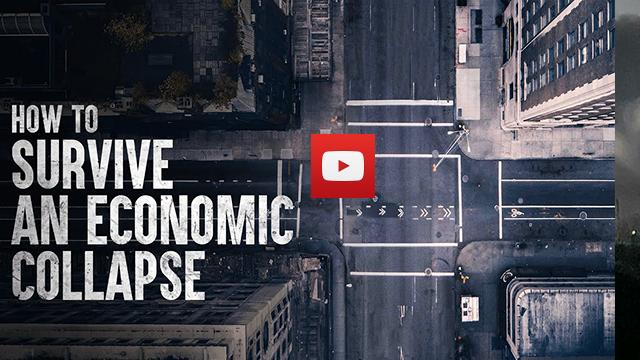 Carnivore's Bible (is a wellknown meat processor providing custom meat processing services locally andacross the state of Montana and more. Whether your needs are for domestic meator wild game meat processing)
The Lost Book of Remedies PDF ( contains a series of medicinal andherbal recipes to make home made remedies from medicinal plants and herbs.Chromic diseases and maladies can be overcome by taking the remediesoutlined in this book. The writer claims that his grandfather was taughtherbalism and healing whilst in active service during world war twoand that he has treated many soldiers with his home made cures. )
Easy Cellar(Info about building and managing your root cellar, plus printable plans. The book on building and using root cellars – The Complete Root Cellar Book.)
The Lost Ways (Learn the long forgotten secrets that helped our forefathers survive famines,wars,economic crisis and anything else life threw at them)
LOST WAYS 2 ( Wordof the day: Prepare! And do it the old fashion way, like our fore-fathers did it and succeed longbefore us,because what lies ahead of us will require all the help we can get. Watch this video and learn the 3 skills that ensured our ancestors survival in hard times offamine and war.)