Katherine Albrecht — The Collapse Is Coming, Will You Be Ready
Will You Be Ready When It Hits The Fan? This is a rebroadcast of my appearance on Dr. Katherine Albrecht's show. We talk about the steps you can take to be prepared for everything from a hurricane to the end of the world as we know it.
Learn how planning ahead can help you protect your family, your home and your belongings in a dangerous storm.
When the weatherman tells you to take cover because a hurricane is on the way, the last thing you want to do is worry about whether you are prepared. A little effort now—before catastrophe strikes—can yield big savings (and peace of mind) in the future.
These 6 tips can help you plan ahead so you never have to face a storm unprepared.
1. Check your insurance coverage to make sure it reflects the current state of your home. Consider adding flood insurance and coverage for additional living expenses in case your home is uninhabitable after a storm.
2. Doing a home inventory can save you time and make filing a claim easier, ensuring you don't forget anything. Document the contents of your home with a video camera or other home inventory tool. Keep receipts for valuable items and consider separate coverage for these things.
3. Protect your property by installing the following items in your home:
Hurricane shutters or keep ¾ inch outdoor plywood boards for each window. If using boards, be sure to install anchors and pre-drill holes so you can put them up quickly.
Head and foot bolts on doors for extra protection.
Hurricane straps or clips to help hold the roof to the walls of your home.
A safe room that can withstand high winds and flying debris.
Also, be sure to keep up with your landscaping; diseased and damaged tree limbs can become serious hazards in high-speed storm winds.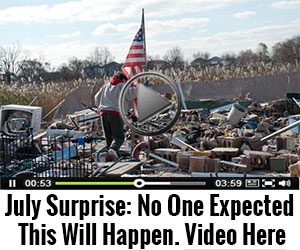 4. Stock your emergency supply kit with basic survival items. You'll want to have a 2-week supply of water and ready-to-eat, non-perishable food for every family member and pet. If you evacuate, you'll want a 3-day supply of the same. Other items to add to your supply kit include:
Manual can opener
Essential medicines including eyeglasses and contact lenses
Personal hygiene items such as toilet paper, toothbrush and toothpaste
Change of clothing
Paper towels, hand sanitizer, and eating utensils
First-aid kit
Battery-powered flashlight and radio with extra batteries
Blankets, pillows and sleeping bags
Mosquito repellant and citronella candles
2 coolers—one for food, one for ice
Plastic tarp for roof/window repairs and tools
Special items for infant, elderly or disabled family members
5. Have an established evacuation plan to help reduce stress. If you don't have transportation of your own, make arrangements now with friends or family members and don't forget about the pets!
You want to make sure the whole family is covered, so identify an out-of-state contact that everyone will call if separated and establish a meeting location at least 50 miles inland.
Lastly, gather important papers to take with you:
Driver's license or personal ID
Social security card
Proof of residence (deed, lease or utility bills)
Insurance policies (home, auto, flood, wind)
Birth and marriage certificates
Stocks, bond and other negotiable certificates
Wills, deeds, and copies of recent tax returns
Personal checkbook and any unpaid bills
6.
Don't take silly risks like running back into a home that's been destroyed or refuse to evacuate when you've been ordered to, just to salvage material possessions. Things can be replaced, but people cannot.(
source
)
Only a good business person would be able to see a problem as a good chance to make money – and the fear of the apocalypse is certainly one problem many entrepreneurs see as a great chance to make a lot of money – and many people are just raking in the cash because of this fear.
While the apocalypse is something people have feared since the beginning of times, it seems that in recent years, this fear has become much more widespread. Well, maybe it's not that the fear is more widespread, but rather that we, as a society, are more aware of this fear because of how connected we are.
For many, December 21, 2012 was supposed to be the definite end of the world as we know it. In fact, it was advertised on television programs, it was the topic of many a movie, and it was all over social media profiles.
Even though we have all lived to see almost another year after 12/21/12, there are still those who are quite fearful of the end of the world, and they're getting ready for it, while many an entrepreneur is seeing this fear as a chance to cash in.
What industries are cashing in on the fear of the coming of the end? Let's take a look:
Survival Supply Companies:
Companies that specialize in manufacturing survival supplies are certainly raking in big bucks, thanks to the fear of the end of the world. If you live in an area where a hurricane is predicted to make landfall or where a blizzard is going to strike, you know how crazy people get stocking up on supplies in case their power goes out for a few days.
Well, those who believe that the end of the world is imminent are making big business for survival supply companies. You know, those stores that sell generators, tents, bunkers… They are all cashing in big time.
Entertainment:
Yes, facets of entertainment are also making money hand-over-fist, thanks to the people's fear of the apocalypse. How many movies, television shows, and books have been created that center on the end of the world in recent years?
From aliens invading to the living dead roaming the earth, how many forms of entertainment come to your mind that are based on the end of the world? In fact, you are probably a fan of at least one of these television shows, movies, or books.

The Medical Supply Industry:
We all need medical supplies on a regular basis, but doomsday preppers have taken purchasing medical supplies to a whole new level. Those who live in fear of the coming of the end of the world are buying up so many medical supplies that they could stock a small hospital. Manufacturers are certainly making a great deal of money, thanks to the fear of the apocalypse.
Yes, even the fear of disaster can give rise to financial advantages for some industries; and until the end of the world does come, these industries will continue to make money from fear of the end.
Bridget Galbreath is a writer who is well versed in a wide range of topics, including doomsday preparations, the apocalypse, and yes, even repairing an online reputation.(source)
Hope for the best, but prepare for the worst.
This is a good motto to live by, despite how you think about things.
Individuals can still hope for the best (that things can and will eventually work out), but what
good is your prosperity going to do if you don't have anything to eat or a safe place to hang out
for an extended period of time?
Why not prepare while you still can — when things are readily available and can still be
purchased at cheap prices? The coming hyper-inflation will make any such purchases beforehand
look very intelligent…
To prepare for the worst, you need a plan. Why are most people so against doing basic
preparations that could be the difference on how they survive — or whether they survive?
History shows time and again that those who prepare always fare better than those who did not.
Having a plan and being determined to act on that plan will always be the best way to handle any
contingencies, should they occur.
After disaster strikes, your mind is going to be racing around like a car on a race track. Preplanning and having a written set of measures to take will make someone's life go much
smoother when the SHTF.

Other useful resources:
Survival MD (Best Post Collapse First Aid Survival Guide Ever)
Backyard Innovator (A Self Sustaining Source Of Fresh Meat,Vegetables And Clean Drinking Water)
Blackout USA (EMP survival and preparedness)
Conquering the coming collapse (Financial advice and preparedness )
Liberty Generator (Build and make your own energy source)
Backyard Liberty (Easy and cheap DIY Aquaponic system to grow your organic and living food bank)
Bullet Proof Home (A Prepper's Guide in Safeguarding a Home )
Family Self Defense (Best Self Defense Strategies For You And Your Family)
Sold Out After Crisis (Best 37 Items To Hoard For A Long Term Crisis)
Survive The End Days (Biggest Cover Up Of Our President)
Drought USA(Discover The Amazing Device That Turns Air Into Water)