North Koreans Told Prepare For Famine (Again)
In a proclamation that will strike fear into the hearts of the North Korean people, state media has ordered the citizenry to prepare for a new "arduous march." The term was first coined by the North Korean leadership in 1993 as a metaphor for the four-year famine that decimated the nation from 1994.
The famine – in which as many as 3.5 million of the nation's 22 million people died – was brought on by economic mismanagement, natural disasters, the collapse of the Soviet bloc and the consequent loss of aid, combined with the regime's insistence on continuing a life of luxury and feeding the military.
"The road to revolution is long and arduous", an editorial in the state-run Rodong Sinmun newspaper stated on Monday. "We may have to go on an arduous march, during which we will have to chew the roots of plants once again."
Word of the day: Prepare! And do it the old fashion way, like our fore-fathers did it and succeed long before us, because what lies ahead of us will require all the help we can get. Watch this video and learn the 3 skills that ensured our ancestors survival in hard times of  famine and war.
The Chosun Ilbo, a South Korean newspaper, reported that every citizen of Pyongyang is being ordered to provide 1kg (2.2lb) of rice to the state's warehouses every month, while farmers are being forced to "donate" additional supplies from their own meagre crops to the military.
There are also reports of North Koreans hoarding food supplies due to fears of another famine, while the regime has started to crack down on the open-air markets that serve as an important source of additional food for city-dwellers and have been tolerated in recent years.
Mr Kim visiting the August 25 Fishery Station under Korean People's Army (KPA) Unit 313 at an undisclosed location  Photo: AFP
The markets began to appear after an attempt in 2009 to reform the North's currency went awry, causing the national food-rationing system to collapse and triggering fears of another famine.
The Rodong Sinmun also warned that despite the hardships, allegiances to Kim Jong-un, the North Korean leader, would not be permitted to waver. "Even if we give up our lives, we should continue to show our loyalty to our leader, Kim Jong-un, until the end of our lives", the newspaper said, demanding a "70-day campaign of loyalty."
RELATED : It's Happening Now: Famine is Coming To A City Near You
EDITOR'S NOTE: This is how Communists, Socialists and Progressive Liberals actually think; loyalty to the cause is the #1 priority even when you're starving to death.  All this so they can make everything "fair." Remember that before voting for people like Socialist Democrat Bernie Sanders, or Hillary Clinton.  These people do not dwell in reality, they dwell in power; it is the only thing important to them and they will do or say _anything_ to get it and keep it.That includes convincing YOU that starving to death is important for "the greater good."  These people are sick, twisted individuals who adhere to a failed totalitarian ideology.
North Korea has requested 440,000 tons of food aid from overseas to feed its people this year, although a mere 17,600 tons had been delivered by early February.(source)
RELATED : Prepare for the famine that is coming: Get Food And Water Now!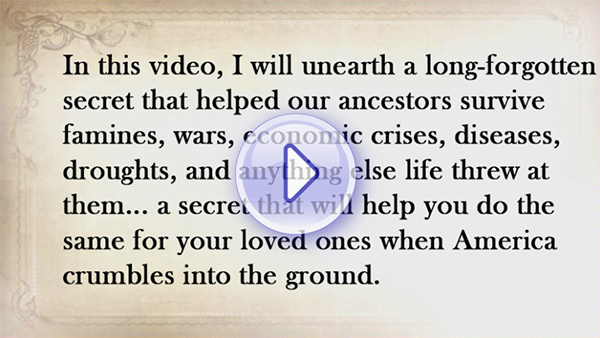 Other useful resources:
The Lost Ways (Learn the long forgotten secrets that helped our forefathers survive famines,wars,economic crisis and anything else life threw at them)
Survive Attack to Our Power Grid System (Weapon That Can Instantly End Modern Life in America)
Survival MD (Best Post Collapse First Aid Survival Guide Ever)
Backyard Innovator (A Self Sustaining Source Of Fresh Meat,Vegetables And Clean Drinking Water)
Blackout USA (EMP survival and preparedness)
Conquering the coming collapse (Financial advice and preparedness )
Liberty Generator (Build and make your own energy source)
Backyard Liberty (Easy and cheap DIY Aquaponic system to grow your organic and living food bank)
Bullet Proof Home (A Prepper's Guide in Safeguarding a Home )
Family Self Defense (Best Self Defense Strategies For You And Your Family)
 Survive Any Crisis (Best  Items To Hoard For A Long Term Crisis)
Survive The End Days (Biggest Cover Up Of Our President)
Drought USA (Discover The Amazing Device That Turns Air Into Water)