Ron Paul – This Recession Is Really A Depression 
What Is a Recession?
First, let's take a look at recessions. There are two definitions of recession: one defines a recession as two consecutive quarters of negative economic growth, and the second (according to the National Bureau of Economic Research (NBER)) defines a recession as a significant decline in national economic activity that lasts more than just a few months.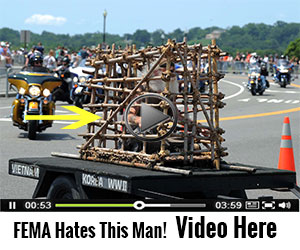 How It Works
The growth of our economy rests upon the balance between the production and consumption of goods and services. As the economy grows, so do incomes and consumer spending, which continues the cycle of growth. However, because the world is not perfect, at some point, the economy has to slow. This slow down could be caused by something as simple as an oversupply, where producers manufacture too many goods. When this happens, the demand for those goods will drop. This causes earnings to slow, incomes to drop and the equity markets to fall. (To learn more, read Understanding Supply Side Economics.)
Historical Examples
Since the mid-1850s the U.S. had 32 recessions, and according to the NBER, most have varied in length, with the average recession lasting 10 months. The shortest recession on record lasted six months, from January 1980 to July 1980. Two of the longest recessions lasted for 16 months. These were the recessions of November 1973 to March 1975 and July 1981 to November 1982.
What Is a Depression?
A depression is a severe economic catastrophe in which real gross domestic product (GDP) falls by at least 10%. A depression is much more severe than a recession and the effects of a depression can last for years. It is known to cause calamities in banking, trade and manufacturing, as well as falling prices, very tight credit, low investment, rising bankruptcies and high unemployment. As such, getting through a depression can be a challenge for consumers and businesses alike, given the overall economic backdrop.

How It Works
Depressions occur when a number of factors come together at one time. These factors start off with overproduction and decreasing demand and are followed by fear that develops as businesses and investors panic. The combination of excess supply and fear causes business spending and investments to drop. As the economy starts to slow, unemployment rises and wages drop. These falling wages cause consumers to cut back spending even more, putting additional pressure on unemployment and wages. This begins a cycle in which the purchasing power of consumers is eroded severely making them unable to make their mortgage payments; this forces banks to tighten their lending standards, which eventually leads to bankruptcies.
Historical Examples
Throughout history, there are several examples of depressions. The most well-known is the Great Depression of the 1930s. However, this one title actually covers two depressions that took place during that time. The first depression occurred from August 1929 to March 1933, during which GDP growth declined by 33%. The second depression ran from May 1937 to June 1938, during which GDP growth declined by 18.2%. In addition, the Great Depression was preceded by another economic depression, which occurred from 1893 to 1898. (source)

Ron Paul's Warning: Big Changes Coming for the US Economy
Ron Paul – final prediction, warning to americans
Hope for the best, but prepare for the worst.
This is a good motto to live by, despite how you think about things.
Individuals can still hope for the best (that things can and will eventually work out), but what good is your prosperity going to do if you don't have anything to eat or a safe place to hang out for an extended period of time?
Why not prepare while you still can — when things are readily available and can still be purchased at cheap prices? The coming hyper-inflation will make any such purchases beforehand look very intelligent…
To prepare for the worst, you need a plan. Why are most people so against doing basic preparations that could be the difference on how they survive — or whether they survive?
History shows time and again that those who prepare always fare better than those who did not.
Having a plan and being determined to act on that plan will always be the best way to handle any contingencies, should they occur.
After disaster strikes, your mind is going to be racing around like a car on a race track. Preplanning and having a written set of measures to take will make someone's life go much smoother when the SHTF.

Other useful resources:
Survival MD (Best Post Collapse First Aid Survival Guide Ever)
Backyard Innovator (A Self Sustaining Source Of Fresh Meat,Vegetables And Clean Drinking Water)
Blackout USA (EMP survival and preparedness)
Conquering the coming collapse (Financial advice and preparedness )
Liberty Generator (Build and make your own energy source)
Backyard Liberty (Easy and cheap DIY Aquaponic system to grow your organic and living food bank)
Bullet Proof Home (A Prepper's Guide in Safeguarding a Home )
Family Self Defense (Best Self Defense Strategies For You And Your Family)
Sold Out After Crisis (Best 37 Items To Hoard For A Long Term Crisis)
Survive The End Days (Biggest Cover Up Of Our President)
Drought USA(Discover The Amazing Device That Turns Air Into Water)