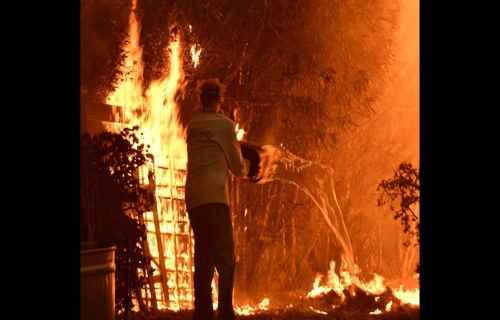 Libtards made California Sodom and Gomorrah now it's burning to the ground
Everything is unfolding just as the bible foretold. Wars, Volcanic Eruptions, Earthquakes, Extreme Weather, Christian Persecution, Violence and more! Matthew 24:3-14 3 Now as He sat on the Mount of Olives, the disciples came to Him privately, saying, "Tell us, when will these things be? And what will be the sign of Your coming, and of the end of the age?"
4 And Jesus answered and said to them: "Take heed that no one deceives you.
5 For many will come in My name, saying, 'I am the Christ,' and will deceive many.
6 And you will hear of wars and rumors of wars. See that you are not troubled; for all[a] these things must come to pass, but the end is not yet.
7 For nation will rise against nation, and kingdom against kingdom. And there will be famines, pestilences, and earthquakes in various places.
8 All these are the beginning of sorrows.
9 "Then they will deliver you up to tribulation and kill you, and you will be hated by all nations for My name's sake.
10 And then many will be offended, will betray one another, and will hate one another.
11 Then many false prophets will rise up and deceive many.
12 And because lawlessness will abound, the love of many will grow cold.
13 But he who endures to the end shall be saved.
14 And this gospel of the kingdom will be preached in all the world as a witness to all the nations, and then the end will come.
PROTECTING YOUR HOME FROM FIRE
The current approach to reducing wildfire risk, clearing habitat and logging, does little to protect communities at greatest risk of destruction. This focus is promoted by the timber, biomass, grazing, and fire industries because it benefits them financially. It does not protect our families.
The best type of action is preventative action, so make sure you plan ahead. Making a habit to regularly check these few small things around the property will help reduce the risk of a fire emergency:
Remove leaves and debris build-up from gutters and other roof fittings, which are highly flammable.
If you have a woodpile, make sure you store it at a safe distance from the property.
The age and density of chaparral has little to do with the occurrence of such large fires. Large fires in California shrublands are driven primarily by weather, such as Santa Ana winds, sundowner winds, and multi-year droughts.
5. Chaparral has a high-intensity, crown fire regime, meaning when a fire burns, it burns everything, frequently leaving behind an ashen landscape. This is in contrast to a "surface fire regime" found in dry Ponderosa pine forests in the American Southwest where fires mostly burn the understory and only char the tree trunks rather than getting into the tree tops (crowns).
6. Native Americans
did burn the landscape for various purposes in the past. In fact, some of their burning practices likely eliminated native shrublands in some areas (like the Central Coast) through type-conversion (see #2 above). However, their burning activity did not prevent the occurrence of large, infrequent, high-intensity chaparral fires. Such fires have always been a natural and inevitable part of the landscape.
Remove all dead vegetation from trees and gardens, as overhanging branches will fuel a fire very quickly.
Maintain the lawn by keeping the grass short and well-hydrated, and rake up any leaves.
Have a least one garden hose that extends to the perimeter of your property.
Recycle regularly. Storing piles of cardboard, newspapers or other combustible materials close to the house is a potential fire hazard.
Store all flammable liquids and paints separately and at a safe distance from the house.
LPG gas bottles should have the valve facing away from the house.
Store pool chemicals separately. They can ignite if placed near other flammable liquids.
Check that you have up-to-date home and contents insurance, and make sure it covers you for fire damage.
Replace or repair roof tiles to prevent embers penetrating the home.
Establish an evacuation plan and make sure everyone in the home is familiar with the procedures.
Inside:
The inside of your home is just as important as the outside when it comes to fire prevention. In fact, nearly half of all house fires start in the kitchen, so here are a few safety measures to consider in this particular area:
Never leave a hot stove unattended, and double-check you have switched off all cooking appliances after use.
Keep tea towels, oven mitts, hand towels and other flammable items away from the cooking area.
Turn pot handles to face inwards when cooking to avoid knocking them over (or small children pulling them onto themselves).
Remember that water can enhance oil or fat-based fires instead of extinguish them. Keep a fire extinguisher or fire blanket in the kitchen and other high risk areas.
Other safety factors to consider include:
Windows – for rental properties located in bushfire prone regions, you can install special safety windows to help reduce the risk of property damage.
Smoke alarms – The law states that every home must have at least one smoke alarm fitted on each level – rental properties included. Using the changeover to daylight savings is a good way to remember to test smoke alarms regularly.
Deadlocks – There are some tragic tales of homeowners deadlocking themselves inside the house and then being unable to escape from a fire. Any keys to locked doors should be easily accessible, perhaps even remaining in the lock, on the inside.
Appliances – Overloading power points can cause electrical fires. Be sensible with power cords and only plug in what you need at the time. Also switch off any appliances not in use – not only will it save on energy costs, it can help stop a fire spreading and prevent related outbursts.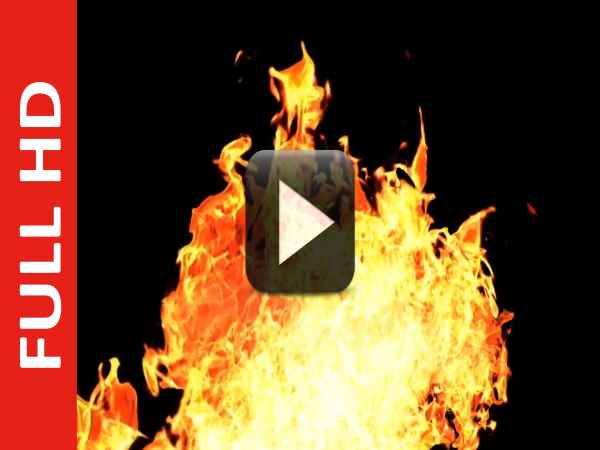 The Lost Ways is a far–reaching book with chapters ranging from simple things like making tasty bark-bread-like people did when there was no food-to building a traditional backyard smokehouse… and many, many, many more!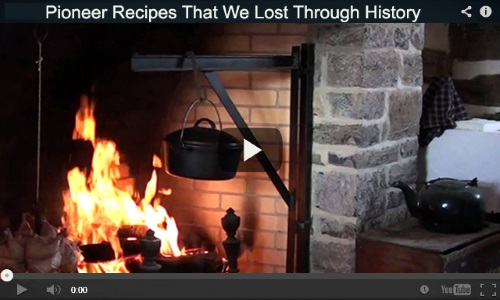 The Lost Ways (Learn the long forgotten secrets that helped our forefathers survive famines,wars,economic crisis and anything else life threw at them)
Survival MD (Best Post Collapse First Aid Survival Guide Ever)
Conquering the coming collapse (Financial advice and preparedness )
Liberty Generator (Build and make your own energy source)
Backyard Liberty (Easy and cheap DIY Aquaponic system to grow your organic and living food bank)
Bullet Proof Home (A Prepper's Guide in Safeguarding a Home )
Family Self Defense (Best Self Defense Strategies For You And Your Family)
 Survive Any Crisis (Best  Items To Hoard For A Long Term Crisis)
Survive The End Days (Biggest Cover Up Of Our President)