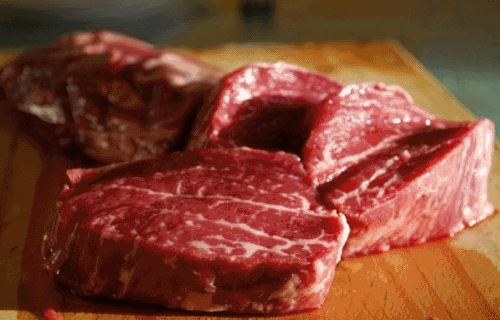 From the time people roamed the earth as hunter-gatherers, their very survival might have depended on preserving meat — their main source of protein — to tide them over in times of scarcity.  Let's take a look at all the different ways to approach this subject.
Burying portions of the kill deep in the snow in winter, and drying it crisp over the rocks in the blazing heat of summer, he would have managed to stay alive from season to season. His meat preservation methods may have been crude, but they are successfully employed even today, the only difference being the technological advances that have delinked the processes from the vagaries of nature.
Even with round-the-year availability of fresh and processed meat, it is not a bad idea to keep a good storage of meat as a hedge against possible emergencies in the future. Moreover, in this era of highly processed food, by storing your own meat you get to control what goes on your plate.
Dehydrating
A chemical-free way to preserve meat is to dehydrate it until it becomes too dry for microbial action. Compared to traditional sun-drying, using an electric dehydrator is faster and safer. Whether you like the chewy texture of beef jerky cut along the grain or the more crumbly cross-cut chips, the slices need to be thin to ensure thorough drying inside and out.
Fat in the meat may go rancid when kept, so be sure to remove all skin and fat before slicing the meat into strips not more than one-fourth of an inch in thickness. Lean cuts and chicken breasts are preferable to fattier portions.
Make sure your dehydrator has a temperature setting of 165 degrees Fahrenheit required for heating the meat strips to destroy harmful bacteria like E.coli and Salmonella. It is much safer if you thoroughly heat the prepared meat in an oven set over 250 degrees F for 10-15 minutes before transferring it to the dehydrator. Continuous running of the dehydrator at its maximum temperature for 16-20 hours will make the jerky sufficiently dry. Store the dried jerky lightly packed in airtight containers. It will stay good at room temperature for up to two months. Extend its shelf life by storing in the freezer or by vacuum sealing it.
Curing with salt
Common salt is the dehydrating agent that helps preserve the meat here. Meat cured with salt is safe, as salt acts as an anti-microbial. There are basically two ways to salt-cure meat. Rubbing salt on the meat and letting the juices drain off will result in a dry product. The process is as easy as mixing salt with the meat, but for better flavor, spices and herbs are often used. Meat can be preserved in salt solution, too; it is called "brining." You can add brown sugar or honey for extra taste. Another traditional curing process called "biltong" involves marinating the meat in vinegar prior to salting and drying.
Commercially available salt-cured meat products contain several additives to improve their texture. You can cut down the chemical load by curing the meat with "kosher salt," which is free of additives. Specially formulated "curing salt" contains about 6 percent sodium nitrite, a chemical that's known to offer some protection against botulism, but bad for you over the permitted limits. USDA's recommendation is one ounce of curing salt per quart of water.
Canning meat
For long-term preservation, meat is best canned. Since it can be stored at room temperature for years, there is nothing like canned meat to enhance your crisis preparedness. Canning essentially means sterilizing the food within a container and sealing it against external contamination. Jars with lids and sealing rings are a prerequisite – and so is a pressure canner that ensures thorough heating of the contents of the jar.
Traditionally, the cans were sterilized in a water bath, but it is no longer considered safe, especially for meat. There are two ways to go about it: hot packing or raw packing.
Hot packing
Meat is pre-cooked in this method. Salt and spices are added while boiling meat. Transfer the pieces into the hot jars when they are two-thirds done. Pour the hot broth over the pieces, leaving just over an inch of headspace. Check for large bubbles and release them with a skewer. Wipe the jars clean and cap them tightly before processing in the pressure canner.
Raw packing
Raw meat chunks are packed into the jars after adding salt. There is no broth or liquid to pour in, but the meat will release some as it is processed in the pressure cooker. Raw packing requires longer processing time.
The pressure and time required vary with the altitude and the quantity of meat processed at a time too. Follow the USDA guidelines for safe canning. Check the lids to ensure vacuum sealing. You need not refrigerate canned meat, but storing it in a cool place increases shelf life. It will keep for years as long as the seal is intact.
Safety first
Whatever method you use, the success of meat preservation hinges on the quality of the meat used. Always go for the freshest cuts. Process the meat immediately, keeping it chilled in the meanwhile. Closely follow the recipes and the USDA guidelines for food safety. (source)
Survival Food Prepping Ideas/ULTIMATE Top Skills 2019
Discover how to survive: Most complete survival tactics, tips, skills and ideas like how to make pemmican, snow shoes, knives, soap, beer, smoke houses, bullets, survival bread, water wheels, herbal poultices, Indian round houses, root cellars, primitive navigation, and much more at: The Lost Ways
The Lost Ways is a far-reaching book with chapters ranging from simple things like making tasty bark-bread-like people did when there was no food-to building a traditional backyard smokehouse… and many, many, many more!
Here's just a glimpse of what you'll find in The Lost Ways:
From Ruff Simons, an old west history expert and former deputy, you'll learn the techniques and methods used by the wise sheriffs from the frontiers to defend an entire village despite being outnumbered and outgunned by gangs of robbers and bandits, and how you can use their wisdom to defend your home against looters when you'll be surrounded.
Native American ERIK BAINBRIDGE – who took part in the reconstruction of the native village of Kule Loklo in California, will show you how Native Americans build the subterranean roundhouse, an underground house that today will serve you as a storm shelter, a perfectly camouflaged hideout, or a bunker. It can easily shelter three to four families, so how will you feel if, when all hell breaks loose, you'll be able to call all your loved ones and offer them guidance and shelter? Besides that, the subterranean roundhouse makes an awesome root cellar where you can keep all your food and water reserves year-round.
From Shannon Azares you'll learn how sailors from the XVII century preserved water in their ships for months on end, even years and how you can use this method to preserve clean water for your family cost-free.
Mike Searson – who is a Firearm and Old West history expert – will show you what to do when there is no more ammo to be had, how people who wandered the West managed to hunt eight deer with six bullets, and why their supply of ammo never ran out. Remember the panic buying in the first half of 2013? That was nothing compared to what's going to precede the collapse.
From Susan Morrow, an ex-science teacher and chemist, you'll master "The Art of Poultice." She says, "If you really explore the ingredients from which our forefathers made poultices, you'll be totally surprised by the similarities with modern medicines." Well…how would you feel in a crisis to be the only one from the group knowledgeable about this lost skill? When there are no more antibiotics, people will turn to you to save their ill children's lives.
If you liked our video tutorial on how to make Pemmican, then you'll love this: I will show you how to make another superfood that our troops were using in the Independence war, and even George Washington ate on several occasions. This food never goes bad. And I'm not talking about honey or vinegar. I'm talking about real food! The awesome part is that you can make this food in just 10 minutes and I'm pretty sure that you already have the ingredients in your house right now.
Really, this is all just a peek.
The Lost Ways is a far–reaching book with chapters ranging from simple things like making tasty bark-bread-like people did when there was no food-to building a traditional backyard smokehouse… and many, many, many more!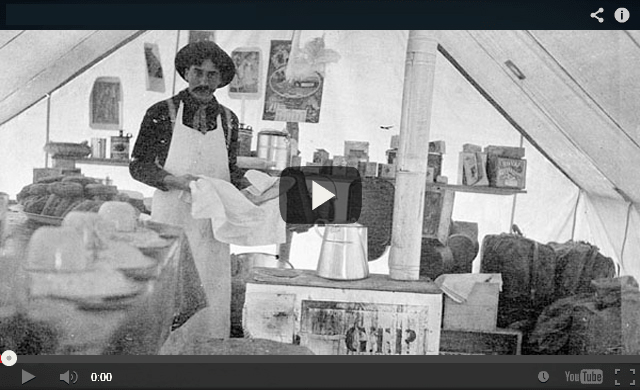 And believe it or not, this is not all…
Table Of Contents:
The Most Important Thing
Making Your Own Beverages: Beer to Stronger Stuff
Ginger Beer: Making Soda the Old Fashioned Way
How North American Indians and Early Pioneers Made Pemmican
Spycraft: Military Correspondence During The 1700's to 1900's
Wild West Guns for SHTF and a Guide to Rolling Your Own Ammo
How Our Forefathers Built Their Sawmills, Grain Mills,and Stamping Mills
How Our Ancestors Made Herbal Poultice to Heal Their Wounds
What Our Ancestors Were Foraging For? or How to Wildcraft Your Table
How Our Ancestors Navigated Without Using a GPS System
How Our Forefathers Made Knives
How Our Forefathers Made Snow shoes for Survival
How North California Native Americans Built Their Semi-subterranean Roundhouses
Our Ancestors'Guide to Root Cellars
Good Old Fashioned Cooking on an Open Flame
Learning from Our Ancestors How to Preserve Water
Learning from Our Ancestors How to Take Care of Our Hygiene When There Isn't Anything to Buy
How and Why I Prefer to Make Soap with Modern Ingredients
Temporarily Installing a Wood-Burning Stove during Emergencies
Making Traditional and Survival Bark Bread…….
Trapping in Winter for Beaver and Muskrat Just like Our Forefathers Did
How to Make a Smokehouse and Smoke Fish
Survival Lessons From The Donner Party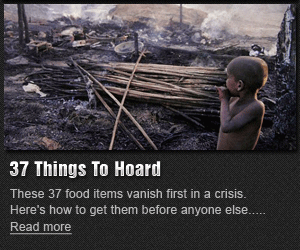 Carnivore's Bible (is a wellknown meat processor providing custom meat processing services locally andacross the state of Montana and more. Whether your needs are for domestic meator wild game meat processing)
The Lost Book of Remedies PDF ( contains a series of medicinal andherbal recipes to make home made remedies from medicinal plants and herbs.Chromic diseases and maladies can be overcome  by taking the remediesoutlined in this book. The writer claims that his grandfather was taughtherbalism and healing whilst in active service during world war twoand that he has treated many soldiers with his home made cures. )
Easy Cellar(Info about building and managing your root cellar, plus printable plans. The book on building and using root cellars – The Complete Root Cellar Book.)
The Lost Ways (Learn the long forgotten secrets that helped our forefathers survive famines,wars,economic crisis and anything else life threw at them)
LOST WAYS 2 ( Wordof the day: Prepare! And do it the old fashion way, like our fore-fathers did it and succeed longbefore us,because what lies ahead of us will require all the help we can get. Watch this video and learn the 3 skills that ensured our ancestors survival in hard times offamine and war.)
Survival MD (Best Post Collapse First Aid Survival Guide Ever)
Conquering the coming collapse (Financial advice and preparedness )
Liberty Generator (Build and make your own energy source)
Backyard Liberty (Easy and cheap DIY Aquaponic system to grow your organic and living food bank)
Bullet Proof Home (A Prepper's Guide in Safeguarding a Home )
Family Self Defense (Best Self Defense Strategies For You And Your Family)
 Survive Any Crisis (Best  Items To Hoard For A Long Term Crisis)
Survive The End Days(Biggest Cover Up Of Our President)