Terrorist Attack: Biological, Chemical, or Nuclear Attacks
Keeping your family safe from a biological, chemical, or nuclear attack requires more specific preparations, as you may need to remain in your home in the event of one of these attacks. It may be too late to obtain the materials necessary to keep your family safe after one of these types of attacks occurs, so FEMA has created checklists for families to do before these threats arise:
Protecting Yourself, Your Family, and Your Property
Build an Emergency Supply Kit. Include nonperishable food, water, a battery-powered radio, extra flashlights, and batteries.
For a chemical threat, also have a roll of duct tape and scissors in your Emergency Supply Kit, as well as plastic for doors, windows, and vents for the room in which you will be sheltered. Premeasure and cut the plastic sheeting for each opening.
For a nuclear threat, increase your disaster supplies to be adequate for up to two weeks, during periods of heightened threat.
Make a Family Emergency Plan. Your family should know how to contact one another because it is possible that you will not all be together at the time of an attack. You should know how to get back together and what to do in the case of an emergency.
Plan meeting places, both within and outside of your neighborhood.
Designate an out-of-town contact number because local numbers may be unavailable.
Be familiar with emergency plans at work, daycare centers, and schools where your family spends time. If no plans are in place, volunteer to help create one.


Know your community's warning systems and disaster plans.
For a nuclear threat, know your community's evacuation routes. Ask local officials if any public buildings have been designated as fallout shelters. If none has been designated, make your own list of potential shelters near your home, workplace, and school. These would include basements or the windowless center area of middle floors in high-rise buildings, as well as subways and tunnels. If you live in an apartment building or high-rise, talk to the manager about the safest place in the building for shelter and about providing for building occupants until it is safe to go out.
Notify caregivers and babysitters about your plan.
Make plans for your pets.
For a chemical threat, choose an internal room for shelter. One without windows and on the highest level of your home is best.
Check with your doctor to be sure all immunizations are up to date. Children and older adults are especially vulnerable to biological agents.
Consider installing a High-Efficiency Particulate Air (HEPA) filter in your furnace return duct. These filters remove particles in the air and will filter out most biological agents that may enter your house. If you do not have a central heating or cooling system, a portable HEPA filter can be used.
Overall, communication between parents and children is vital to a successful family plan and a positive outcome after a terrorist attack. Families are better equipped to handle a terrorist attack if they discuss scenarios and plans before, during, and after an event so that everyone can ease their worries and fears.
Also, keep in mind that children can be involved in the process of creating a plan and making emergency kits. One suggestion is to design a scavenger hunt to make creating a family emergency kit more fun. Each child can be responsible for one item so that children understand they can be proactive about handling emergencies.
Most importantly, keep in mind that children are sensitive to parents' emotions and reactions. If parents set a proactive tone for emergency preparedness, children are sure to follow. And, if you are feeling completely overwhelmed by preparing for all of the different types of terrorist attacks, follow the General Guidelines to get started.
General Guidelines for Preparing for a Terrorist Attack
Be aware of your surroundings.
Move or leave if you feel uncomfortable or if your instincts tell you something is not right.
Take precautions when traveling.
Be aware of conspicuous or unusual behavior.
Do not accept packages from strangers.
Do not leave your luggage unattended.
Immediately report unusual behavior, suspicious or unattended packages, and strange devices to police or security.
Know where emergency exits are located in buildings that you frequently visit. Plan how to get out if an emergency arises.
Be prepared to function without services you typically rely on, including electricity, telephone, cell phone service, natural gas, gasoline pumps, cash registers, ATMs, and Internet transactions.
If you work or live in a large building, work with building owners or managers to be sure the following items are located on each floor of the building:
Portable, battery-operated radio with extra batteries
Several flashlights and extra batteries
First aid kits and manual
Hard hats and dust masks
Fluorescent tape to rope off dangerous areas
The unfortunate reality is that there have already been numerous terrorist attacks on U.S. soil. And there will be more. With counter-terrorism measures advancing every day, the hope is that our technology is capable of predicting attacks and even halting terrorists in their tracks. Preparing for a terrorist attack, and devising a response plan for various scenarios, is the best way to keep your family safe.
Other useful resources: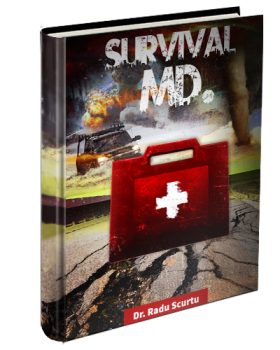 Survival MD (Best Post Collapse First Aid Survival Guide Ever)
Backyard Innovator (A Self Sustaining Source Of Fresh Meat,Vegetables And Clean Drinking Water)
Blackout USA (EMP survival and preparedness)
Conquering the coming collapse (Financial advice and preparedness )
Liberty Generator (Build and make your own energy source)
Backyard Liberty (Easy and cheap DIY Aquaponic system to grow your organic and living food bank)
Bullet Proof Home (A Prepper's Guide in Safeguarding a Home )
Family Self Defense (Best Self Defense Strategies For You And Your Family)
Sold Out After Crisis (Best 37 Items To Hoard For A Long Term Crisis)