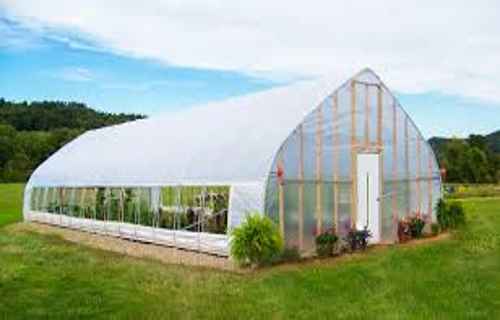 Greenhouse tips that can make your plants survive the winter
THE greenhouse has always been the ideal retreat for keen gardeners, a place to keep green fingers working whatever the weather.
But with winter approaching and electricity prices still proving costly, many people who have previously kept their greenhouses frost-free may well decide to reduce their overheads and switch off.
The good news is that there are lots of creative things you can do with a cold greenhouse in winter – it's just a case of learning a few new tricks.
So, should a winter gardener grow different crops depending on her climate? Not necessarily. Winter has always been a good season for a wide array of crops in the southern states, and in the northern tier of the United States, you can grow the same crops if you use a winter-protection device to broaden your garden's productive season. This might be a cold frame, a simple greenhouse, the quick-hoop system, or just a layer or two of floating row cover, often called Reemay. All of these season-extension devices capture some of the earth's natural warmth, especially at night, and block the chilling, drying effect of wind.
RELATED : How To Heat Your House with a Greenhouse
Grow Fresh Vegetables in Winter
1. Protect what you've got. By the time summer shifts to fall, most vegetable gardeners still have some crops left in their gardens; root crops like carrots, beets, and parsnips, leafy greens like spinach, arugula, and kale, and stem crops like leeks, brussels sprouts, and scallions. Don't let them die in the hard frosts. Instead, protect them with a mini tunnel, strawbale cold frame, or layer of mulch. It will extend your harvest by weeks, or even months, depending on the crops and which type of protection you use.
Mini tunnels can be homemade using PVC or metal hoops, or bought as mini tunnel kits. For many years, I made mini tunnels from ten-foot lengths of half-inch diameter PVC conduit to grow fresh vegetables in winter. These were bent over my four-foot wide beds and slipped over one-foot long rebar stakes for stability. The stakes are spaced three to four-feet apart on either side of the vegetable beds. However, in recent years, I've transitioned into using sturdy metal hoops for my mini tunnels. I have a hoop bender that turns metal conduit into perfect hoops in mere minutes. You can read more about how I bend metal hoops here. No metal bender? You can still use metal hoops by buying pre-bent hoops like these. Both PVC and metal mini tunnels are covered with a heavyweight row cover or a piece of greenhouse poly with the ends secured against the winter weather.
Strawbale cold frames are a snap to build, and a great way to shelter taller growing crops, like leeks, kale, collards, and Brussel sprouts for winter harvesting. To make a strawbale cold frame to grow fresh vegetables in winter, surround your crops with a rectangle or square of strawbales in late autumn, topping it with a piece of polycarbonate or an old door or window. Winter harvest by lifting the top to reach the vegetables beneath. Another super easy cold frame is a portable structure, like this one, that can be moved over crops as needed.
Mulch is perhaps the cheapest way to grow fresh vegetables in winter. It's the perfect season extender for cold-season root crops like carrots, beets, and parsnips. In late autumn, before the ground freezes, cover the bed with a one to two foot thick layer of shredded leaves or straw and top with an old bed sheet or row cover to hold the insulation in place. To harvest, lift the fabric cover, push back the mulch, and dig your roots. You'll find more information on mulching winter vegetables here.
When you're choosing winter crops and their varieties, you're obviously looking for cold-tolerance, but the plant's growth habit and schedule should also influence your selection. Spinach, for example, is a hardy winter annual, which means that it germinates in fall, grows during late fall and winter, and then goes to seed in spring. Because it continually puts out new leaves, you can pick it all winter. Cold-hardy Brussels sprouts and broccoli, on the other hand, stop producing after a certain point (although their leaves are a tasty bonus you shouldn't miss). Here are some of the best leafy winter crops to try.
Spinach. This crop wins my personal gold medal in the winter leaf-crop category. Sown in late summer, it survives our coastal Maine winter in an unheated greenhouse, under just a layer of row cover. The increasing day length in spring is the major factor in spinach bolting (going to seed). Of the available varieties, 'Space' has done best for us — it's very hardy and slow to bolt in spring. Lew-Smith's trials favor 'Giant Winter' spinach. Well-known seed breeder John Navazio of the Organic Seed Alliance in Washington likes 'Winter Bloomsdale,' and is developing a superior version called 'Abundant Bloomsdale.'
Lettuce. Although not as frost-tolerant as spinach, lettuce does prefer cool weather and is a great fall and spring crop, even in the coldest climates. Leaf lettuce is hardier than full-head types, especially at "baby leaf" size (closely planted and cut at 3 inches tall), and works great as a crop that can be cut multiple times. Among the cold-hardiest lettuce varieties are 'Red Oak Leaf' and romaines such as 'Winter Density' and 'Rouge d'Hiver.' 'Five Star' lettuce mix from Johnny's Selected Seeds in Maine is mildew-resistant — an important trait if you grow in the wetter, more humid conditions of a greenhouse.
Arugula. Increasingly popular as a cut-and-come-again crop, arugula's friendly bite adds pizazz to meals on cold days, without the flea beetles, bolting, or harsher flavor that come with growing it in summer. 'Astro' is a great performer, and 'Sylvetta,' which is perennial as far north as Kansas and Virginia, grows wonderfully at lower temperatures.
Asian greens. At Four Season Farm, we did a trial of every Asian green we could find — mostly brassicas — planted under row covers in a 50-foot, unheated greenhouse. The hardiest was tatsoi, which forms large heads of small, dark green, spoon-shaped, mild-flavored leaves — firm enough for a stir-fry but soft enough for a salad. Tatsoi survives winter by hun kering down, flat on the ground, like a round, green rug. As you harvest the outer leaves, new ones will grow in the center. A strong runner-up was 'Mei Qing Choi,' a dwarf bok choy whose upright leaves have crisp, white bottoms. I'm fond of feathery mizuna, pungent and thick-stemmed Chinese mustard, and an apple green, open-headed Chinese cabbage called 'Tokyo Bekana.' Impressively, Asian greens tend to be heat-tolerant as well as cold-friendly — they are even usable after they've bolted, offering still-tasty foliage, crisp stems and edible flowers.
Chard. Great in any season and more heat-tolerant than lettuce, chard will occasionally survive winter with no protection in my Maine garden, dying back to the ground and regrowing in spring. For winter harvest, we've found the most cold-hardy variety to be 'Argentata.'
Kale. Of the European kales (Brassica oleracea), 'Winterbor' is exceptionally vigorous and more cold-resistant — though less tasty — than the deep blue-green Tuscan kales, such as 'Lacinato.' 'Even' Star Smooth' kale, hardy to 6 degrees Fahrenheit, is tender and sweet. Hardiest of all are the Siberian types (B. napus), which are tender and have a milder flavor than other kales. Some of these, such as 'True Siberian' and 'Western Front' from Adaptive Seeds in Oregon, keep producing leaves all winter long.
Mâche. Too delicate to ship and scarce in farmers markets, mâche is the gardener's reward. A winter annual, it will just sit where it's planted after sowing until the coolness of fall coaxes it out of the ground. It is among the hardiest of winter greens, but it's maddeningly slow to grow, with tiny heads best cut whole, at 3 inches across, and no regrowth. You'll forgive all of that, though, because a salad of mâche is like no other, the slightly cupped leaves seemingly designed to hold a light vinaigrette. 'Vit' is an excellent variety for winter growing.
Cold Frames to Grow More Food
A cold frame can be a wood box with a recycled window (or shower door) top, a hay bale enclosure covered with plastic, or you might build one with bricks or concrete blocks and top it with translucent corrugated fiberglass (see "Anatomy of a Cold Frame," below). Your frames need not be all alike, though having two of the same size makes it possible to stack them for added height. I like frames I can move around by myself without straining, so size and weight are important considerations. If you live north of Zone 6, you may want to create frames that are large enough to accommodate black, water-filled containers for solar heat storage, and insulate the sides by adding a snug berm of soil or mulch. In climates with chronic winter cloud cover, you can maximize available light by painting the interior walls of your frames bright white, or by covering them with heavy-duty aluminum foil.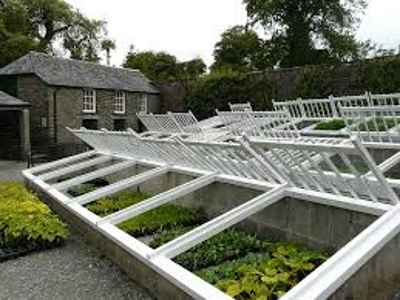 Woodworking steps and techniques will guide you through each stage of the wood crafting and will help you craft designs which are unique, attractive and cost effective.
You will also get tricks to handle various issues in the woodworking process so that you create a product which is error free.
you will earn a lot of money and you will attract a large number of regular customers.
You can learn many woodworking plans and projects are very detailed with a listing of materials, tools, diagrams with measurements and pictures of completed projects.
You can learn the variety of technical wood creation steps.
How Cold Frames Work
Cold frames shelter plants from ice, snow and treacherous winter winds, and heat up the soil whenever the sun shines. The soil inside a frame will warm up much faster than open ground, and because seeds of many hardy vegetables can germinate in the 50 degree range, a three-day spell of mild weather often coaxes them to life. Weed seeds will germinate alongside the seeds you plant, but you will see far fewer weeds if you cover the soil's surface with a 1-inch-deep blanket of potting soil (purchased or homemade). Be prepared to add water as needed to keep the soil from drying out.
Any cold frame will harness solar energy for your plants' benefit, and there are several low-tech ways to help your frames retain solar warmth. Black antifreeze containers, milk or kitty litter jugs painted flat black can be filled with water and tucked into the corners. Or you can cover the spaces between plants with flat stones painted black or "solar pillows" — used freezer bags painted black and filled with water.
Anything you plant in a cold frame for fall growth takes much longer to grow because the conditions are cooler and there isn't as much sun. However, if you're going to grow greens in a cold frame, you're meant to harvest them when the leaves are only 3″ or so high so you won't be waiting around for the plant to get to full mature size.
Mache is one of the best cold frame crops for this time of year. Lettuces grow well too and can actually freeze solid and still be fine to eat. You just have to wait until they've thawed out again (by late morning) before you harvest them. If you harvest them while frozen they'll turn to icky mush. But if you harvest them once they've naturally thawed they'll be beautiful, crisp, baby lettuce leaves. Even in January!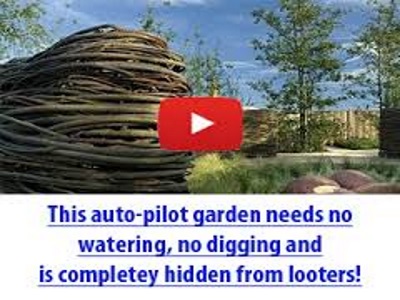 Carnivore's Bible (is a wellknown meat processor providing custom meat processing services locally andacross the state of Montana and more. Whether your needs are for domestic meator wild game meat processing)
The Lost Book of Remedies PDF ( contains a series of medicinal andherbal recipes to make home made remedies from medicinal plants and herbs.Chromic diseases and maladies can be overcome by taking the remediesoutlined in this book. The writer claims that his grandfather was taughtherbalism and healing whilst in active service during world war twoand that he has treated many soldiers with his home made cures. )
Easy Cellar(Info about building and managing your root cellar, plus printable plans. The book on building and using root cellars – The Complete Root Cellar Book.)
The Lost Ways (Learn the long forgotten secrets that helped our forefathers survive famines,wars,economic crisis and anything else life threw at them)
LOST WAYS 2 ( Wordof the day: Prepare! And do it the old fashion way, like our fore-fathers did it and succeed longbefore us,because what lies ahead of us will require all the help we can get. Watch this video and learn the 3 skills that ensured our ancestors survival in hard times offamine and war.)