Warning Event ~ " Obama Will declare Martial Law~ Proof ~ There Will Be Chaos In 2016
Martial law occurs when the military or militarized law enforcement replaces civilian authorities in order to impose military rule during an emergency. Civil liberties are suspended. In the United States, a pivot point that signals  martial law is the suspension of habeas corpus – the right to a hearing on whether an imprisonment is lawful. In practice, habeas corpus means a person cannot be imprisoned without legitimate charges and due process. The U.S. Constitution recognizes the suspension of habeas corpus as an identifying feature of martial law in Article I, Section 9, "The Privilege of the Writ of Habeas Corpus shall not be suspended, unless when in Cases of Rebellion or Invasion the public Safety may require it."
Obama is preparing to declare martial law in America. He may decide not to do so but it is a prepared option that requires nothing more than the say-so of one man. The necessary Executive Order has been authorized. The National Defense Resources Preparedness grants Obama power over "resources and services needed to support…plans and programs" in "the event of a potential threat to the security of the United States." The grant of authority is so complete that it includes the ability to commandeer technology, industry, and the nation's other resources down to its "food resources, livestock resources, and the distribution of farm equipment and commercial fertilizer." 
The legal framework for martial law is in place.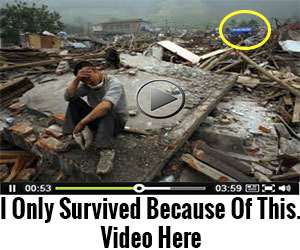 The signs are unmistakable. They include: Homeland Security recently purchased $1.6 billion worth of ammunition for domestic use by its 100,000+ armed enforcement agents; it also acquired thousands of military-style armored vehicles.(source)
The end is nearer than u know. . This will happen, they have gave us all the clues and if you put the pieces together what is coming is the Gates Of Hell Are Going To Be Opened & It's Too Late No One Can Stop This
US cops are now better armed than the UK armed forces. What the hell are they expecting to happen?
THE END OF AMERICA 2014-2016: "IT'S WORSE THAN YOU KNOW"
WARNING AMERICA WAKE UP BEFORE IT IS TO LATE

WARNING AMERICA MARTIAL LAW WILL BE ENFORCE AFTER DOLLAR COLLAPSE 2015
Hope for the best, but prepare for the worst.
This is a good motto to live by, despite how you think about things.
Individuals can still hope for the best (that things can and will eventually work out), but what good is your prosperity going to do if you don't have anything to eat or a safe place to hang out for an extended period of time?
Why not prepare while you still can — when things are readily available and can still be purchased at cheap prices? The coming hyper-inflation will make any such purchases beforehand look very intelligent…
To prepare for the worst, you need a plan. Why are most people so against doing basic preparations that could be the difference on how they survive — or whether they survive?
History shows time and again that those who prepare always fare better than those who did not.
Having a plan and being determined to act on that plan will always be the best way to handle any contingencies, should they occur.
After disaster strikes, your mind is going to be racing around like a car on a race track. Preplanning and having a written set of measures to take will make someone's life go much smoother when the SHTF.
The Lost Ways (Learn the long forgotten secrets that helped our forefathers survive famines,wars,economic crisis and anything else life threw at them)
Survival MD (Best Post Collapse First Aid Survival Guide Ever)
Backyard Innovator (A Self Sustaining Source Of Fresh Meat,Vegetables And Clean Drinking Water)
Blackout USA (EMP survival and preparedness)
Conquering the coming collapse (Financial advice and preparedness )
Liberty Generator (Build and make your own energy source)
Backyard Liberty (Easy and cheap DIY Aquaponic system to grow your organic and living food bank)
Bullet Proof Home (A Prepper's Guide in Safeguarding a Home )
Family Self Defense (Best Self Defense Strategies For You And Your Family)
 Survive Any Crisis (Best  Items To Hoard For A Long Term Crisis)
Survive The End Days (Biggest Cover Up Of Our President)
Drought USA (Discover The Amazing Device That Turns Air Into Water)