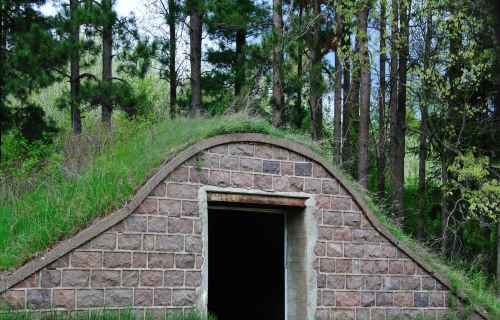 Just like most of you, I cannot store all the things I need in my refrigerator. There is just too much to fit in there. Vegetables, fruits, salted meat, jams, potatoes, carrots, beets, turnips, and some drinks are just some of the stuff I need to stay fresh for months.
As an alternative to my refrigeration needs, I went back to the good old days. This was when root cellars were the real deal when it came to keeping supplies fresh.
You might think I am old fashioned, but these are still in use up to now. Whether it is in your basement or a distance from the house, root cellars are a cheap way of keeping most products fresh. Moreover, they require no energy to run, unlike our refrigerators.
Are you interested in putting up one to store your summer produce? Or do you want to upgrade your existing one? Well, I have prepared some DIY Root Cellar Plans and Ideas to help you prolong the lifespan of your perishables.
WHAT EXACTLY IS A ROOT CELLAR AND HOW DOES IT WORK?
I am not the type to assume that every one of you knows what a root cellar is. Some of you could be hearing about it for the first time and are wondering what it could be.
It can simply be defined as a storage location that makes use of the earth's natural properties to insulate, cool and humidify its environment. It must, therefore, be dug or covered with a layer of earth for proper functionality.
For more effectiveness, certain conditions have to be maintained inside the root cellar itself. The temperature should be between 320 and 400 F while the humidity levels should be between 85 and 95 percent.
Under such cool temperatures, the rate of ethylene gas production and release is reduced. This inhibits the growth of the microorganisms responsible for decomposition.
Under such high humidity levels, evaporation of moisture in the stored product is prevented. Consequently, the withering process that accompanies moisture loss is eliminated.
If you are to locate this outside the house, then ensure that the door faces north. In this manner, the heat from the sun will not be much of a challenge.
DIY ROOT CELLAR PLANS TO BUILD
After scouring around the web for hours and talking to my friends with root cellars, I have come up with these ideas and plans to help you started on your own.
CONCRETE SEPTIC TANK ROOT CELLAR
If your storage property happens to be located in a hilly area, and you have access to a concrete septic tank, then this root cellar could match your storage needs.
All you have to do it is sink the concrete tank into the hillside, install doorway and then the vents. Unused Concrete septic tanks can be bought in different sizes and capacities.
When done, you will have an adequate storage space that uniquely blends in with your property.
AN EARTHBAG ROOT CELLAR
If you need a multi-purpose earthbag for your storage needs, then this plan is worth your while. This highly versatile structure can be used for your studio needs, as a chicken coop, a root cellar or anything that you may want it for.
And because it is so small, building permits will not be required from you. The structure is rigid too such that you can use it as a storm shelter in case of a tornado or even a hurricane.
Putting it up employs readily available materials, thereby cutting the costs. The end result is also an attractive structure on your property.
SURVIVAL ROOT CELLARS
A root cellar does not necessarily have to be fancy to meet your needs. All you need is a storage space that can be covered with earth. One of the cellars is built from cinder block or cement and covered on three sides, leaving one side of the door.
Alternatively, you can use barrels and steel drums for more simplified root cellars. As long as they can keep your stuff consumable for a while, you are good to go.
UNDERGROUND ROOT CELLAR
If you are a big fan of a little complexity at times, then here is an idea for cellar needs. What strikes me most about this plan is the gorgeous finish, the ample space inside and there is even a spiral staircase to your way inside.
All the factors that ensure longer fresh produce are considered too. That includes humidity and proper ventilation. And for the tidy arrangement of materials inside, storage shelves can be mounted into place.
T HOLE ROOT CELLAR
No need for fancy digging, finishes or shelves. Just a hole for your fresh fruits, veggies and potatoes will be needed to make them fresh constantly.
What you need is a shovel for digging, buckets for storage, and the strength to dig. The buckets full of potatoes and veggies are placed in the hole, a wooden door is used to cover the hole, and then the organic matter is used as cover. This provides the necessary insulation.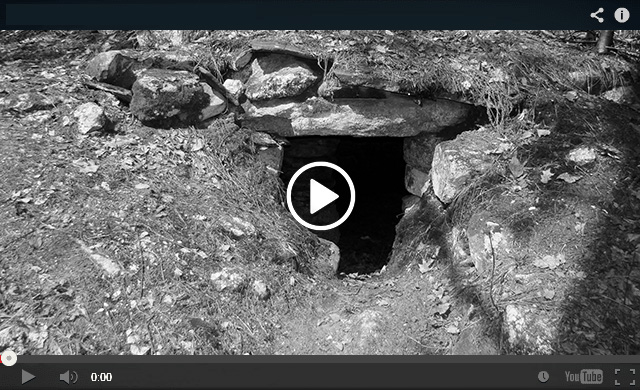 GROUNDFRIDGE ROOT CELLAR
This idea gives you a storage capacity of about 3,000 liters and can maintain internal temperatures of about 500 F. Inside; there are shelves, a handrail and even a source of light.
To access the storage space, a staircase is mounted that leads to the surface, and an insulated door is provided for entry.
MINIATURE EARTHBAG ROOT CELLAR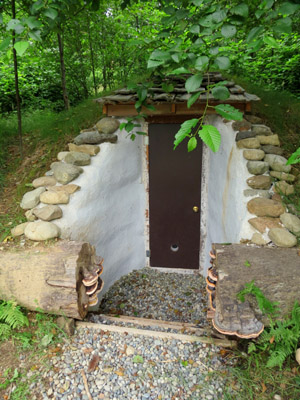 This cellar is almost similar to the one earlier mentioned but is a little smaller in size. Earthbags are used to build the walls instead of cider wood. To save on cost, you can fill bags with sand and use in place of those that are sold commercially.
The result is an ecologically friendly cellar that keeps all your stuff cool.
EARTHBAG DOME
There is just a certain thing about earthbags that makes them quite appealing for root cellars. They form a pretty cheap construction material, and sand or any soil can be filled into bags and then stacked together into a desired shape.
This particular one looks unique and appealing too. Plus, there is lots of space inside for your supplies.
DEAD FREEZER ROOT CELLAR
Instead of letting that old freezer lie idle in the garage, why don't you use it as a cellar in your backyard? It works great and is capable of holding a lot of potatoes, helping them stay fresh for months.
Building it requires a lot of work though as you will have to make ventilation and also ensure Freon does not leak into the soil.
"ONE OF A KIND" ROOT CELLAR
When it comes to getting creative with root cellars, here is an absolute favorite of mine. This idea is accompanied by a stepwise illustration of the whole process of building the cellar, making your work easier.
Various options for the body of the cellar are also provided. You will then be able to choose from the one that makes your life a lot easier.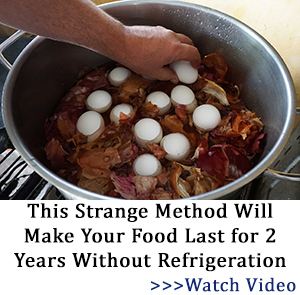 OLD SCHOOL BUS ROOT CELLAR
Want a crazy idea? Why don't you dig up a hole big enough to fit that old school bus lying idle in the scrap yard, fit it in, cover it with some soil, and then seal all the open portions? Crazy, right?
As a DIY enthusiast, I always want to do something that gets me out of my comfort zone, and this one does just that. What an idea for keeping farm produce fresh!
ROBERT'S ROOT CELLAR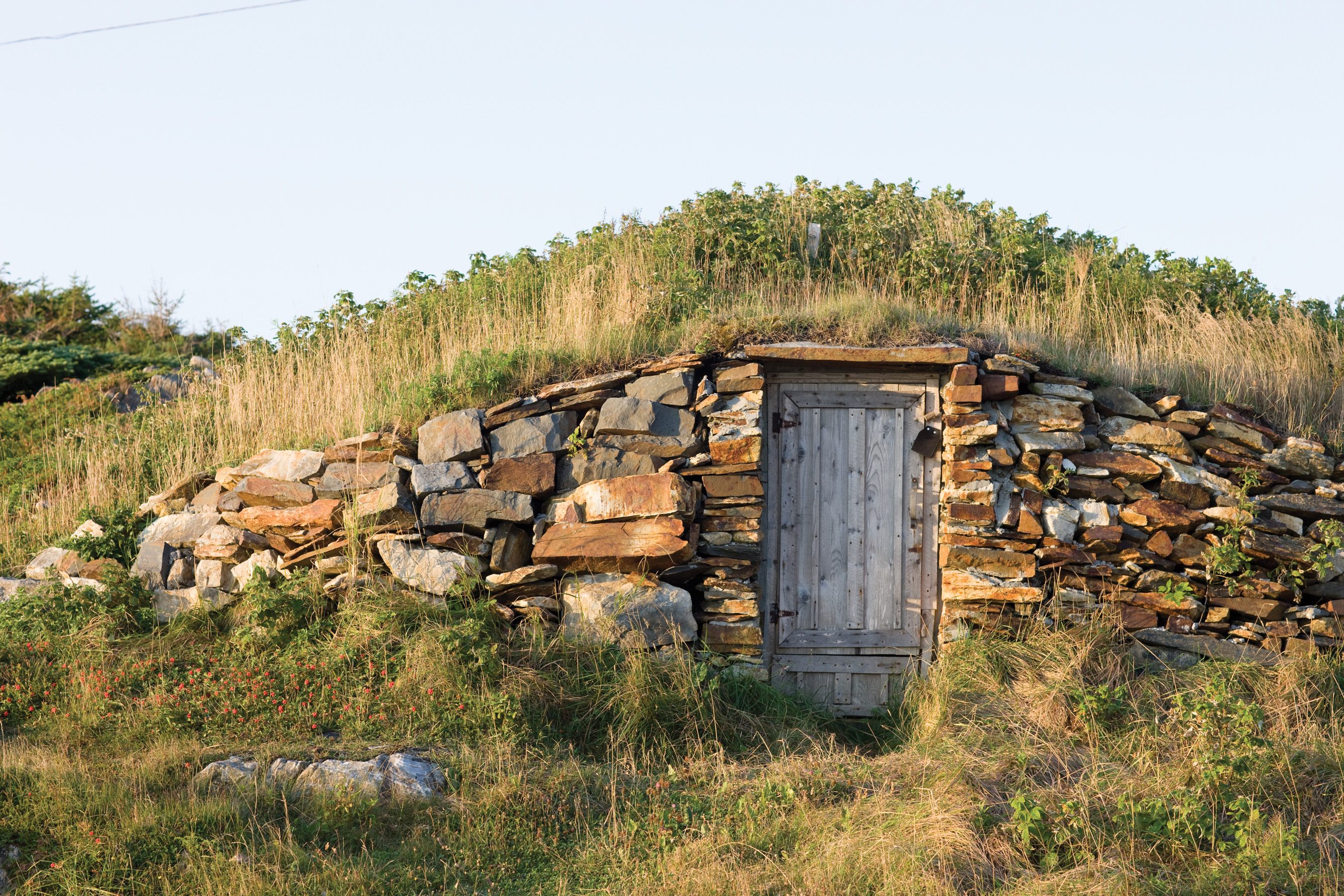 Are you good with masonry tools? If yes, then a beautiful root cellar can be found in your backyard in no time. If you are not, then you could follow the detailed instructions with pictures.
This idea is sturdy and will last you quite a long while, ensuring that you constantly have fresh vegetables supplied all year round.
EARTH SHELTERED ROOT CELLAR
This is one of my favorite cellar ideas. This is mainly because of its green roof that ensures a cooler temperature below, while also ensuring a picturesque landscape.
The functionality too remains just like any other high-end cellar, if not better. In the summer, the produce is kept from withering, kept from freezing in winter and without using electricity in the process.
WALDENLABS ROOT CELLAR
As a farmer like me, I always need an extra place for storing my produce in. In the process, this storage space should also act as a natural refrigerator that does not add to my electricity bill.
Building such a place may seem such a hard task, but not with this idea. There are seven simple steps that are clearly illustrated for making your dreams become a reality.
THE GARBAGE CAN ROOT CELLAR
I can bet that some of you are now saying, what if I have just a small garden and don't need lots of space for my produce. This idea for a cellar gives you just what you want.
It uses a garbage can that is buried and then closed with a lid. Before burying it, holes are drilled at the bottom of the can for drainage purposes. Straw mulch is then used to cover the whole set up.
THE BOAT ROOT CELLAR
Just like the School Bus Root Cellar, this particular idea also makes use of reclaimed old boats that would be otherwise rotting away somewhere.
If you can get an old boat somewhere, dig a hole and then slot it right it. Then ensure it is well covered, with an entrance back in.
THE OLD WATER TANK ROOT CELLAR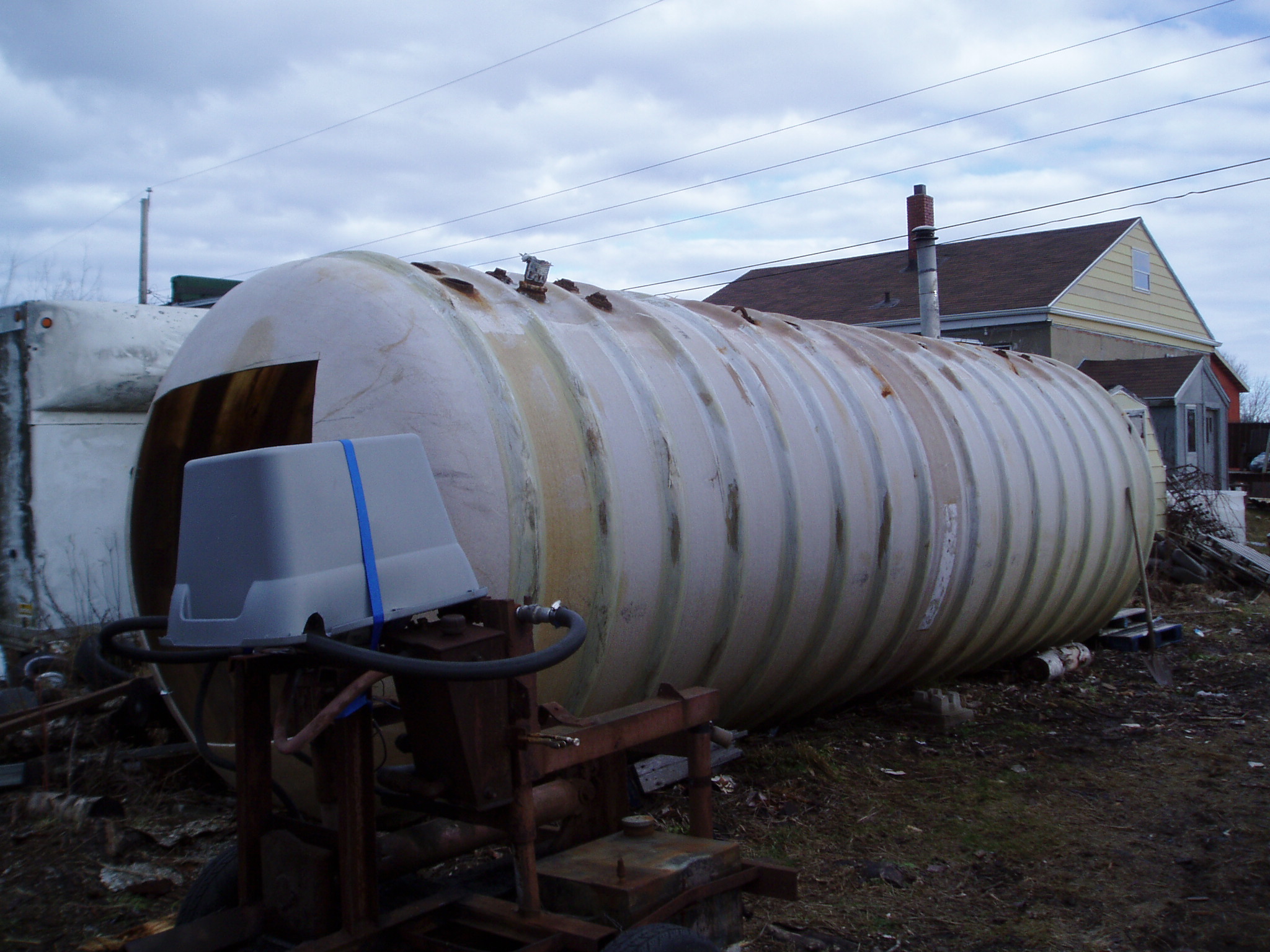 Reusing of certain materials really helps reduce the strain on the environment. Water tanks are one such material. And this is why I love this idea.
A 1,500-gallon plastic water tank is used, together with other re-used materials such as tires to create a multi-use cellar. The whole structure is then covered with 16-20 inches of soil for thermal and storm protection. Air vents are also included for ventilation.
THE PALLET ROOT CELLAR
I love pallets; they can be used for a lot of purposes. You remember last time we used them to make some awesome fences around our properties? How about we use them to make root cellars for surviving the tough times of low food supply.
Here is a very detailed plan on how you can make a root cellar for these needs, at a very affordable cost, if not for free.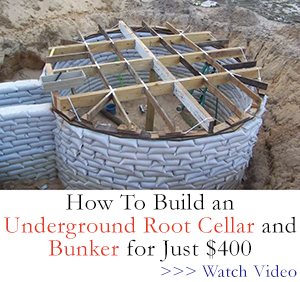 ORGANIC BLANKET ROOT CELLAR
Let us imagine you live in a snowy region and are worried that your carrots may be frozen to death by the snow. What do you do? Well, this organic idea is just what you need.
What you do is trap the earth's heat by using a fluffy organic blanket to cover your garden. It could be straw, leaves or even sawdust. This keeps the heat trapped, and the soil remains unfrozen for months as your vegetables continue to grow.
MINI ROOT CELLAR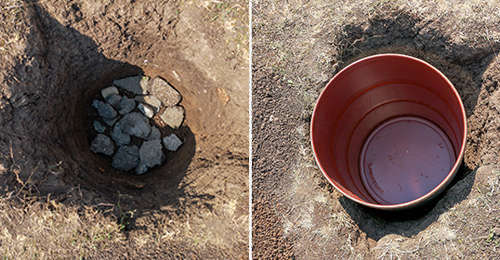 Sometimes you don't need a huge space for your extra root vegetables, just something to keep a couple of potatoes and carrots fresh.
This wooden idea should be enough to serve you for a while.
DECK ROOT CELLAR
This idea takes convenience to a whole new level. In fact, I find it very innovative. If you have a back deck, then you can create a cellar in it and snow your summer produce before winter comes.
You will need to insulate it so that they don't become too stuffed up.
RUSTIC STONE ROOT CELLAR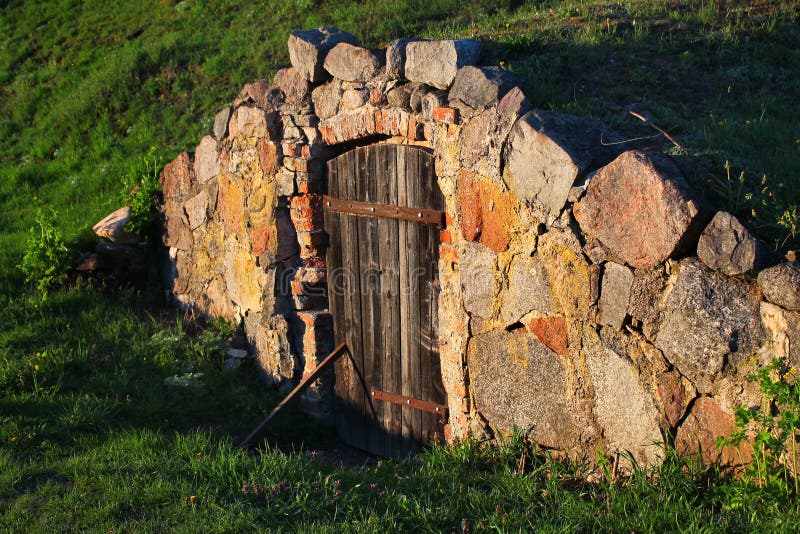 What I love so much about this plan is that it is quite complementing to your property, more so if it is located on a hilly landscape. If you can dig a hole into the hill, and then line the front with rusty looking stones, then you have an absolutely functional root cellar.
To add to the rusty funny looks, place a door and seal the holes in the stone front. Cover the top with earth so that vegetation can as well grow on top.
A-FRAME ROOT CELLAR
Constructing good looking A-frames require a lot of skill, so if you have it, then you can work this out. When done, you will have one pretty looking root cellar.
For insulation, straw is used to line the walls, and a roof is placed over the entire structure.
CONTAINER ROOT CELLAR
Shipping containers can be easily found lying idle around in most shipping yards. Do you need a sturdier root cellar? Buy one (or take), then dig a hole into the hill and slot it right it.
It may sound daunting, but if you have the necessary tools or you can instruct the supplier to bring along some, then you have a cellar or storm shelter. Ventilation will be key to the functionality of the whole set up.
BASEMENT ROOT CELLAR
Most of these ideas have been concerning outdoor root cellars. But how about putting up one in your basement and make use of that space lying idle?
These plans and instructions help you make use of it.
CONCLUSION
These DIY root cellar plans are very effective and will help you in taking good care of your produce. All of the DIY plans have been proved to be effective and are worth being tried out. You have about 25 options that you can choose from. It is now solely upon you to select the plan that you have a soft spot for.
Again, click here to learn all about Self-Reliance 365 and saving our forefather's ways.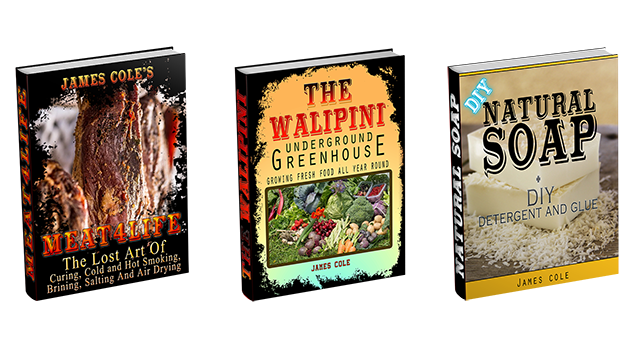 Old Time Wisdom ( Timeless Bits of Wisdom on How to Grow Everything Organically, from the Good Old Days When Everyone Did you can prepare yourself for war by moving to the countryside and building a farm, but you must take guns with you, as the hordes of starving will be roaming. Also, even though the elite will have their safe havens and specialist shelters, they must be just as careful during the war as the ordinary civilians, because their shelters can still be compromised.")
The Lost Ways (Learn the long forgotten secrets that helped our forefathers survive famines,wars,economic crisis and anything else life threw at them)
Survival MD (Best Post Collapse First Aid Survival Guide Ever)
Conquering the coming collapse (Financial advice and preparedness )
Liberty Generator (Build and make your own energy source)
Backyard Liberty (Easy and cheap DIY Aquaponic system to grow your organic and living food bank)
Bullet Proof Home (A Prepper's Guide in Safeguarding a Home )
Family Self Defense (Best Self Defense Strategies For You And Your Family)
Survive Any Crisis (Best Items To Hoard For A Long Term Crisis)
Survive The End Days (Biggest Cover Up Of Our President)