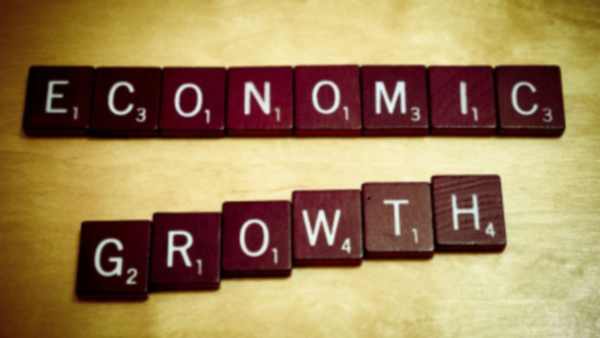 With this article I'm including some information it may help to understand why some of the things have gone the way they have here in the USA over the past 30+ years. I've often wondered if the Chinese could use these tactics (remotely) I first saw portrayed in a Ronald Reagan movie as a kid to effect these economic ends in the USA. Or those here in political office replicate them to achieve the same ends…….and see where it has gotten them.
50 Facts About The U.S. Economy That Will Shock You
"Even though most Americans have become very frustrated with this economy, the reality is that the vast majority of them still have no idea just how bad our economic decline has been or how much trouble we are going to be in if we don't make dramatic changes immediately," writes "The Economic Collapse" .
For those unfamiliar with this site, TEC is an economic blog that regularly compiles a comprehensive list of the most startling and unsettling facts about the U.S. economy.
Why? Because Americans need to understand that U.S. economy is precariously balanced on the edge of full-blown collapse.
"If we do not educate the American people about how deathly ill the U.S. economy has become, then they will just keep falling for the same old lies that our politicians keep telling them. Just 'tweaking' things here and there is not going to fix this economy," the site explains.


Indeed, America's economic situation has become increasingly unstable. However, what's arguably more disconcerting than the state of the U.S. economy is the fact many Americans are largely–if not completely–unaware of just how serious things have become.
"America is consuming far more wealth than it is producing and our debt is absolutely exploding," TEC explains. "If we stay on this current path, an economic collapse is inevitable. Hopefully the crazy economic numbers from 2014 that I have included in this article will be shocking enough to wake some people up."
It might behoove Blaze readers to share the facts listed below with family and friends.
"If we all work together, hopefully we can get millions of people to wake up and realize that 'business as usual' will result in a national economic apocalypse," writes TEC.
Here are the 50 economic numbers from 2014 that will shock you :
1. A staggering 48 percent of all Americans are either considered to be "low income" or are living in poverty.
2. Approximately 57 percent of all children in the United States are living in homes that are either considered to be "low income" or impoverished.
3. If the number of Americans that "wanted jobs" was the same today as it was back in 2007, the "official" unemployment rate put out by the U.S. government would be up to 11 percent.
4. The average amount of time that a worker stays unemployed in the United States is now over 40 weeks.
5. One recent survey found that 77 percent of all U.S. small businesses do not plan to hire any more workers.
6. There are fewer payroll jobs in the United States today than there were back in 2000 even though we have added 30 million extra people to the population since then.
7. Since December 2007, median household income in the United States has declined by a total of 6.8 percent once you account for inflation.
8. According to the Bureau of Labor Statistics, 16.6 million Americans were self-employed back in December 2006. Today, that number has shrunk to 14.5 million.
9. A Gallup poll from earlier this year found that approximately one out of every five Americans that do have a job consider themselves to be underemployed.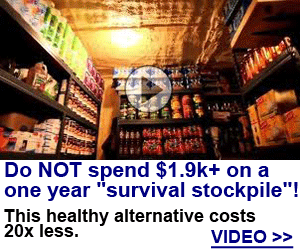 10. According to author Paul Osterman, about 20 percent of all U.S. adults are currently working jobs that pay poverty-level wages.
11. Back in 1980, less than 30 percent of all jobs in the United States were low income jobs. Today, more than 40 percent of all jobs in the United States are low income jobs.
12. Back in 1969, 95 percent of all men between the ages of 25 and 54 had a job. In July, only 81.2 percent of men in that age group had a job.
13. One recent survey found that one out of every three Americans would not be able to make a mortgage or rent payment next month if they suddenly lost their current job.
14. The Federal Reserve recently announced that the total net worth of U.S. households declined by 4.1 percent in the 3rd quarter of 2014 alone.
15. According to a recent study conducted by the BlackRock Investment Institute, the ratio of household debt to personal income in the United States is now 154 percent.
16. As the economy has slowed down, so has the number of marriages. According to a Pew Research Center analysis, only 51 percent of all Americans that are at least 18 years old are currently married. Back in 1960, 72 percent of all U.S. adults were married.
17. The U.S. Postal Service has lost more than 5 billion dollars over the past year.
18. In Stockton, California home prices have declined 64 percent from where they were at when the housing market peaked.
19. Nevada has had the highest foreclosure rate in the nation for 59 months in a row.
20. If you can believe it, the median price of a home in Detroit is now just $6000.
21. According to the U.S. Census Bureau, 18 percent of all homes in the state of Florida are sitting vacant. That figure is 63 percent larger than it was just ten years ago.
22. New home construction in the United States is on pace to set a brand new all-time record low in 2014.
23. 19 percent of all American men between the ages of 25 and 34 are now living with their parents.
24. Electricity bills in the United States have risen faster than the overall rate of inflation for five years in a row.
25. According to the Bureau of Economic Analysis, health care costs accounted for just 9.5 percent of all personal consumption back in 1980. Today they account for approximately 16.3 percent.
26. One study found that approximately 41 percent of all working age Americans either have medical bill problems or are currently paying off medical debt.
27. If you can believe it, one out of every seven Americans has at least 10 credit cards.
28. The United States spends about 4 dollars on goods and services from China for every one dollar that China spends on goods and services from the United States.
29. It is being projected that the U.S. trade deficit for 2014 will be 558.2 billion dollars.
30. The retirement crisis in the United States just continues to get worse. According to the Employee Benefit Research Institute, 46 percent of all American workers have less than $10,000 saved for retirement, and 29 percent of all American workers have less than $1,000 saved for retirement.
31. Today, one out of every six elderly Americans lives below the federal poverty line.
32. According to a study that was just released, CEO pay at America's biggest companies rose by 36.5 percent in just one recent 12 month period.
33. Today, the "too big to fail" banks are larger than ever. The total assets of the six largest U.S. banks increased by.
39 percent between September 30, 2006 and September 30, 2014.
34. The six heirs of Wal-Mart founder Sam Walton have a net worth that is roughly equal to the bottom 30 percent of all Americans combined.
35. According to an analysis of Census Bureau data done by the Pew Research Center, the median net worth for households led by someone 65 years of age or older is 47 times greater than the median net worth for households led by someone under the age of 35.
36. If you can believe it, 37 percent of all U.S. households that are led by someone under the age of 35 have a net worth of zero or less than zero.
37. A higher percentage of Americans is living in extreme poverty (6.7 percent) than has ever been measured before.
38. Child homelessness in the United States is now 33 percent higher than it was back in 2007.
39. Since 2007, the number of children living in poverty in the state of California has increased by 30 percent.
40. Sadly, child poverty is absolutely exploding all over America. According to the National Center for Children in Poverty, 36.4 percent of all children that live in Philadelphia are living in poverty, 40.1 percent of all children that live in Atlanta are living in poverty, 52.6 percent of all children that live in Cleveland are living in poverty and 53.6 percent of all children that live in Detroit are living in poverty.
41. Today, one out of every seven Americans is on food stamps and one out of every four American children is on food stamps.
42. In 1980, government transfer payments accounted for just 11.7 percent of all income. Today, government transfer payments account for more than 18 percent of all income.
43. A staggering 48.5 percent of all Americans live in a household that receives some form of government benefits. Back in 1983, that number was below 30 percent.
44. Right now, spending by the federal government accounts for about 24 percent of GDP. Back in 2001, it accounted for just 18 percent.
45. For fiscal year 2011, the U.S. federal government had a budget deficit of nearly 1.3 trillion dollars. That was the third year in a row that our budget deficit has topped one trillion dollars.
46. If Bill Gates gave every single penny of his fortune to the U.S. government, it would only cover the U.S. budget deficit for about 15 days.
47. Amazingly, the U.S. government has now accumulated a total debt of 15 trillion dollars. When Barack Obama first took office the national debt was just 10.6 trillion dollars.
48. If the federal government began right at this moment to repay the U.S. national debt at a rate of one dollar per second, it would take over 440,000 years to pay off the national debt.
49. The U.S. national debt has been increasing by an average of more than 4 billion dollars per day since the beginning of the Obama administration.
50. During the Obama administration, the U.S. government has accumulated more debt than it did from the time that George Washington took office to the time that Bill Clinton took office.

Of course, after going through all these numbers, the obvious question is, "how has it come to this?" The Economic Collapse has a simple answer:
. . . the heart of our economic problems is the Federal Reserve. The Federal Reserve is a perpetual debt machine, it has almost completely destroyed the value of the U.S. dollar and it has an absolutely nightmarish track record of incompetence. If the Federal Reserve system had never been created, the U.S. economy would be in far better shape. The federal government needs to shut down the Federal Reserve and start issuing currency that is not debt-based.
But who among America's leaders has the will and determination to do this? Judging by how the Obama administration has conducted itself thus far, it probably won't consider (let alone implement) any of the suggestions mentioned in the above. Therefore, that leaves only the GOP candidates.
Who among them has the best chance to restore economic stability? Who is the most likely to return the U.S. to prosperity?
"Hopefully next year more Americans than ever will wake up, because 2012 is going to represent a huge turning point for this country," TEC writes.
The Chinese were isolationist and saw themselves as a Unique Entity and never tried to spread their values around the world. (as the Americans with their Universalism) They confined themselves to controlling the Barbarians at their door step. (AKA Great Wall…Korea, Japan, India, Europeans etc were known to exist but some were seen as tribute paying states which were allowed some trading privileges where others were treated in an aloof, condescending manner.
If a foreign countries prevailed in battle the Chinese Bureaucratic Elite would offer their services. An appeal to the conquerors that China was vast an area that it could only be run by Chinese methods, Chinese Language, and Chinese Bureaucrats. Thus with each generation the conquerors would be assimilated into the order they sought to control where eventually their own home territories would become to be thought as part of China where they would find themselves pursuing Chinese National interest….thus turning the conquerors victory around on them.
The Chinese basically controlled their borders through the bordering countries…the tribute countries such as Vietnam, Tibet, Korea, Russia,
the Mongols, and the Manchus. (their warriors) Where the Chinese were farmers, and their Mandarin elites held their power in the "arts" and knowing the Confucian Classics. Their defense strategy was Diplomacy and Economics.
To control the renegade groups about their borders they used a system of "5 Bates" and each of these were designed to corrupt from within the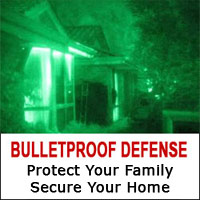 adversaries.
1) Elaborate clothing and carriages to corrupt the eyes, 2) Fine Food to corrupt the mouth, 3) Music and Women to corrupt their ears, 4) Slaves and buildings and granaries to corrupt their stomachs, and for those who come to surrender 5) the Emperor gave a party
in which he personally served them wine and food to corrupt their mind. Otherwise these people were played against each other. When Europeans came in force in the 19th century the Chinese would invite others from Europe to come over in order to play them against each other as rivals. (whom lesser bureaucrats would bribe or use psychological tactics from their own numbers to appear to appease while turning the rivalry to their favor)
The Chinese have been practitioners of what they call "Real Politik" for centuries. Sun Tzu book, "The Art of War" written between 770 to 475 BC set the Chinese Military Theory to text. Which preceded the other is of some question today. Rarely did Chinese risk their security on a single all or nothing clash. Where the West would get into Battlefield Heroics, the Chinese would stress subtlety, indirection, and patient accumulation of relative advantages. Plus there methodology developed for psychological advantage to assure victory. "Art of War" was practiced by Mao, Ho Chi Minh, and Vio Nguyen Giap in the 20th century. page 25
By the time of the Korean War in 1950, American soldiers were captured and had their minds "corrupted" (see #5 of the Bates) and it was called
"Brainwashing". Ronald Reagan once starred in a movie in 1954 "Prisoner of War" , about this subject turning the focus to Anti-Comunism to fan the Cold War FEAR here at home. (and advance his political career….after POTUS Truman dashed his hopes of being a Democrat Party member)
Survive Attack to Our Power Grid System (Weapon That Can Instantly End Modern Life in America)
Survival MD (Best Post Collapse First Aid Survival Guide Ever)
Backyard Innovator (A Self Sustaining Source Of Fresh Meat,Vegetables And Clean Drinking Water)
Blackout USA (EMP survival and preparedness)
Conquering the coming collapse (Financial advice and preparedness )
Liberty Generator (Build and make your own energy source)
Backyard Liberty (Easy and cheap DIY Aquaponic system to grow your organic and living food bank)
Bullet Proof Home (A Prepper's Guide in Safeguarding a Home )
Family Self Defense (Best Self Defense Strategies For You And Your Family)
 Survive Any Crisis (Best  Items To Hoard For A Long Term Crisis)
Survive The End Days (Biggest Cover Up Of Our President)
Drought USA(Discover The Amazing Device That Turns Air Into Water)