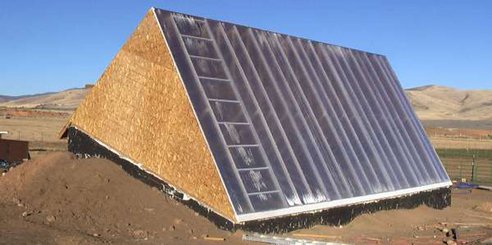 Build a $300 Underground Greenhouse
Growers in colder climates often utilize various approaches to extend the growing season or to give their crops a boost, whether it's cold frames, hoop houses or greenhouses.
Greenhouses are usually glazed structures, but are typically expensive to construct and heat throughout the winter. A much more affordable and effective alternative to glass greenhouses is the w alpine (an Aymara Indian word for a "place of warmth"), also known as an underground or pit greenhouse. First developed over 20 years ago for the cold mountainous regions of South America, this method allows growers to maintain a productive garden year-round, even in the coldest of climates.

Here's a video tour of a w alipini that even incorporates a bit of interior space for goats:
Just Imagine Having Your Entire Home Powered By Hoon's Invention…
How a Walipini works and how to build one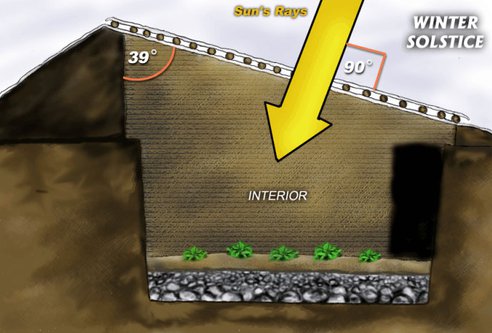 It's a pretty intriguing set-up that combines the principles of passive solar heating with earth-sheltered building. But how to make one?From American sustainable agriculture non-profit Benson Institute comes this enlightening manual on how a walipini works, and how to build it:
The Walipini utilizes nature's resources to provide a warm, stable, well-lit environment for year-round vegetable production. Locating the growing area 6'- 8' underground and capturing and storing daytime solar radiation are the most important principles in building a successful Walipini.

The Walipini, in simplest terms, is a rectangular hole in the ground 6 ' to 8' deep covered by plastic sheeting. The longest area of the rectangle faces the winter sun — to the north in the Southern Hemisphere and to the south in the Northern Hemisphere. A thick wall of rammed earth at the back of the building and a much lower wall at the front provide the needed angle for the plastic sheet roof. This roof seals the hole, provides an insulating airspace between the two layers of plastic (a sheet on the top and another on the bottom of the roof/poles) and allows the sun's rays to penetrate creating a warm, stable environment for plant growth.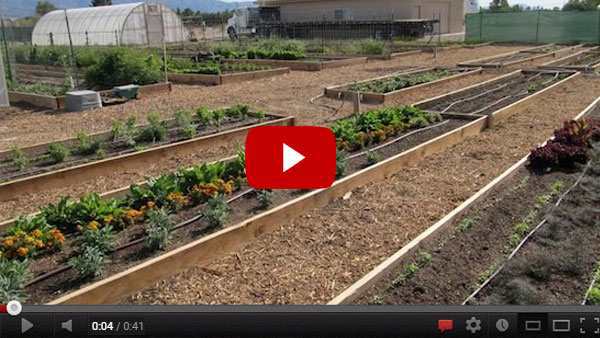 MORE :Straw Bale Gardening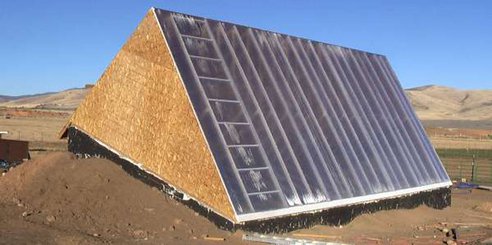 This earth-sheltered greenhouse taps into the thermal mass of the earth, so that much less energy is needed to heat up the walipini's interior than an aboveground greenhouse. Of course, there are precautions to take in waterproofing, drainage and ventilating the walipini, while aligning it properly to the sun — which the manual covers in detail.
Best of all, according to the Benson Institute, their 20-foot by 74-foot walipnifield model out in La Paz cost around $250 to $300 only, thanks to the use of free labour provided by owners and neighbours, and the use of cheaper materials like plastic ultraviolet (UV) protective sheeting and PVC piping.
Cheap but effective, the underground greenhouse is a great way for growers to produce food year-round in colder climates.
Survival Food Prepping Ideas/ULTIMATE Top Skills
Discover how to survive: Most complete survival tactics, tips, skills and ideas like how to make pemmican, snow shoes, knives, soap, beer, smoke houses, bullets, survival bread, water wheels, herbal poultices, Indian round houses, root cellars, primitive navigation, and much more at: The Lost Ways
The Lost Ways is a far-reaching book with chapters ranging from simple things like making tasty bark-bread-like people did when there was no food-to building a traditional backyard smokehouse… and many, many, many more!
Here's just a glimpse of what you'll find in The Lost Ways:
From Ruff Simons, an old west history expert and former deputy, you'll learn the techniques and methods used by the wise sheriffs from the frontiers to defend an entire village despite being outnumbered and outgunned by gangs of robbers and bandits, and how you can use their wisdom to defend your home against looters when you'll be surrounded.
Native American ERIK BAINBRIDGE – who took part in the reconstruction of the native village of Kule Loklo in California, will show you how Native Americans build the subterranean roundhouse, an underground house that today will serve you as a storm shelter, a perfectly camouflaged hideout, or a bunker. It can easily shelter three to four families, so how will you feel if, when all hell breaks loose, you'll be able to call all your loved ones and offer them guidance and shelter? Besides that, the subterranean roundhouse makes an awesome root cellar where you can keep all your food and water reserves year-round.
From Shannon Azares you'll learn how sailors from the XVII century preserved water in their ships for months on end, even years and how you can use this method to preserve clean water for your family cost-free.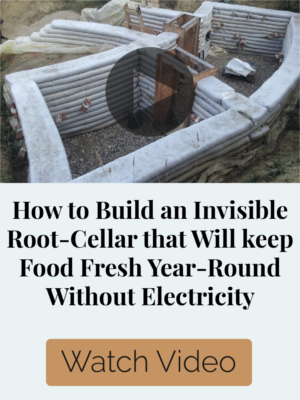 Mike Searson – who is a Firearm and Old West history expert – will show you what to do when there is no more ammo to be had, how people who wandered the West managed to hunt eight deer with six bullets, and why their supply of ammo never ran out. Remember the panic buying in the first half of 2013? That was nothing compared to what's going to precede the collapse.
From Susan Morrow, an ex-science teacher and chemist, you'll master "The Art of Poultice." She says, "If you really explore the ingredients from which our forefathers made poultices, you'll be totally surprised by the similarities with modern medicines." Well…how would you feel in a crisis to be the only one from the group knowledgeable about this lost skill? When there are no more antibiotics, people will turn to you to save their ill children's lives.
If you liked our video tutorial on how to make Pemmican, then you'll love this: I will show you how to make another superfood that our troops were using in the Independence war, and even George Washington ate on several occasions. This food never goes bad. And I'm not talking about honey or vinegar. I'm talking about real food! The awesome part is that you can make this food in just 10 minutes and I'm pretty sure that you already have the ingredients in your house right now.
Really, this is all just a peek.
The Lost Ways is a far–reaching book with chapters ranging from simple things like making tasty bark-bread-like people did when there was no food-to building a traditional backyard smokehouse… and many, many, many more!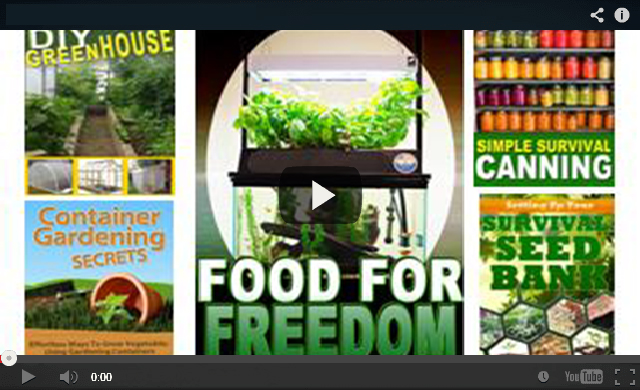 Carnivore's Bible (is a wellknown meat processor providing custom meat processing services locally andacross the state of Montana and more. Whether your needs are for domestic meator wild game meat processing)
The Lost Book of Remedies PDF ( contains a series of medicinal andherbal recipes to make home made remedies from medicinal plants and herbs.Chromic diseases and maladies can be overcome by taking the remediesoutlined in this book. The writer claims that his grandfather was taughtherbalism and healing whilst in active service during world war twoand that he has treated many soldiers with his home made cures. )
Easy Cellar(Info about building and managing your root cellar, plus printable plans. The book on building and using root cellars – The Complete Root Cellar Book.)
The Lost Ways (Learn the long forgotten secrets that helped our forefathers survive famines,wars,economic crisis and anything else life threw at them)
LOST WAYS 2 ( Wordof the day: Prepare! And do it the old fashion way, like our fore-fathers did it and succeed longbefore us,because what lies ahead of us will require all the help we can get. Watch this video and learn the 3 skills that ensured our ancestors survival in hard times offamine and war.)