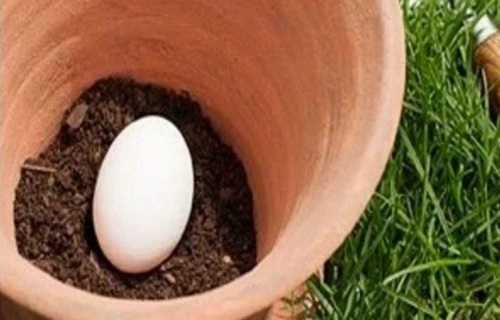 Good soil means everything for a gardener looking to raise healthy, happy plants. While there are certainly countless chemicals and egg expensive solutions, there are actually many simple things you can do to boost nutrients and maintain a successful garden.
Curious to learn more? In this video I'll show you 6 ways to make any type of soil enrich with nutrients naturally after which you'll never feel the need to buy those expensive chemical fertilizers.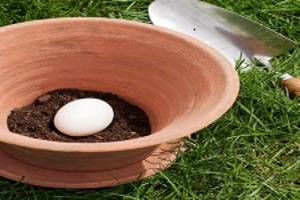 1. Raw Egg
The solution for a thriving plant may be as simple as planting a raw egg. As you prepare your pots with soil, simply include a single raw egg at the bottom. Over time, the egg will decompose and works as a natural fertilizer for the seedlings.
You can also use crushed eggshells which work just as good as whole egg.
Eggshell has calcium, nitrogen and phosphoric acid which make them an ideal choice for garden use.
So next time you boil or fry an egg don't throw away the egg shell but instead
Recycle them to grow seedlings. When the seedling is ready to be planted outside, place the shell and seedling directly in the ground. The eggshell will decompose over time and help fertilize the soil.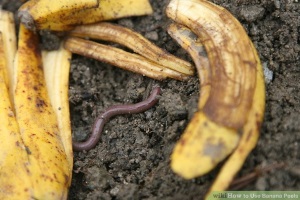 2. Banana Skins
Bananas contain a number of nutrients including potassium, phosphate, sulfur, calcium, magnesium and sodium. All of these things can help promote healthy growing for plants. best way to effectively use banana peels is to cut them up into small pieces so that they can decompose faster. This will result in organic matter that helps establish rich soil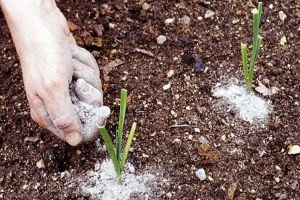 3. Ash
If you have a fireplace, you'll love this free method for raising pH levels.
you simply scatter the ash around the soil as a way to lower acidic levels. This will make it easier to grow a fresh crop.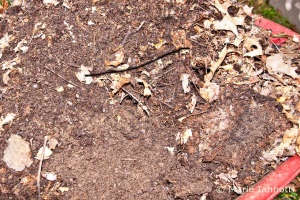 4. Leaves
Allowing leaves to rot over a garden during winter will provide nutrients for the soil to prepare it for the next growing season. The leaves work to pull the organic matter back down into the soil making it dark and rich.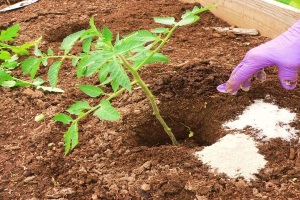 5. Epsom Salt
Epsom salts are especially good for soil. Low pH levels are usually an indication of a magnesium imbalance. To boost pH levels in the soil, dilute Epsom salt with water and spray on the plants. The vegetation will soak up the welcomed nutrients.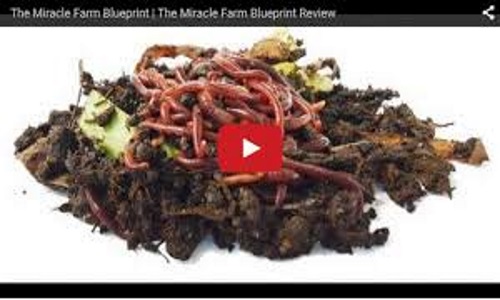 6.Use Compost Regularly
While using bits and pieces of natural matter can be helpful, combining many pieces of compost will only go one step further toward enriching your soil.
There are a number of benefits of using natural compost regularly it works to improve the soil structure while using less water and warding off common plant diseases. The soil benefits from added layers of nutrients, especially before a growing season.
RELATED : They Grew 6,000 lbs of Organic Food on 1/10th Acre in the City! Here's How…
SOURCE : youtube.com
"MY SURVIVAL FARM"
…and it's like nothing you've ever seen before… An A to Z guide on survival gardening that is easy to read and a joy to put into practice, full of photos, diagrams and step by step advice. Even a kid can do this and, in fact, I encourage you to let the little ones handle it, to teach them not just about self-reliance but also about how Mother Nature works.
Here is just a glimpse of what you'll find inside:
How to plan, design and put into action high-yield survival garden that will literally keep you and your family fed for life, no matter what hits you, even when everyone else around you is starving to death. No digging and planting year after year and no daily watering because you'll have more important things to worry about when TSHTF.
How to set up highly nutritious soil for your plants. Do this before you plant anything and you're on your way to setting your food forest on auto-pilot for decades to come. I'm gonna tell you this one "weird" thing to add to the mulch that's not only highly effective but also 100% free (because you already have it in your home right now).
Step-by-step instructions on how to plant over 125 plants inside your permaculture garden. Plus, special instructions on choosing the right ones for your climate. From Arizona to Alaska, you can do this anywhere…
How to "marry" your plants. We're gonna tell you which grow well together and help each-other survive and thrive, so they don't ever compete for sunlight and nutrients. You get the full table of plants that work well with one another as well as the ones you should NEVER be put together.
Our grandfathers had more knowledge than any of us today and thrived even when modern conveniences were not available. They were able to produce and store their food for long periods of time. The Lost Ways is the most comprehensive book available. All the knowledge our grandfathers had, in one place.Here's just a glimpse of what you'll find in the book:
Table Of Contents:
Making Your Own Beverages: Beer to Stronger Stuff
Ginger Beer: Making Soda the Old Fashioned Way
How North American Indians and Early Pioneers Made Pemmican
Wild West Guns for SHTF and a Guide to Rolling Your Own Ammo
How Our Forefathers Built Their Sawmills, Grain Mills,and Stamping Mills
How Our Ancestors Made Herbal Poultice to Heal Their Wounds
What Our Ancestors Were Foraging For? or How to Wildcraft Your Table
How North California Native Americans Built Their Semi-subterranean Roundhouses
Our Ancestors'Guide to Root Cellars
Good Old Fashioned Cooking on an Open Flame
Learning from Our Ancestors How to Preserve Water
Learning from Our Ancestors How to Take Care of Our Hygiene When There Isn't Anything to Buy
How and Why I Prefer to Make Soap with Modern Ingredients
Temporarily Installing a Wood-Burning Stove during Emergencies
Making Traditional and Survival Bark Bread…….
Trapping in Winter for Beaver and Muskrat Just like Our Forefathers Did
How to Make a Smokehouse and Smoke Fish
Survival Lessons From The Donner Party
Get your paperback copy HERE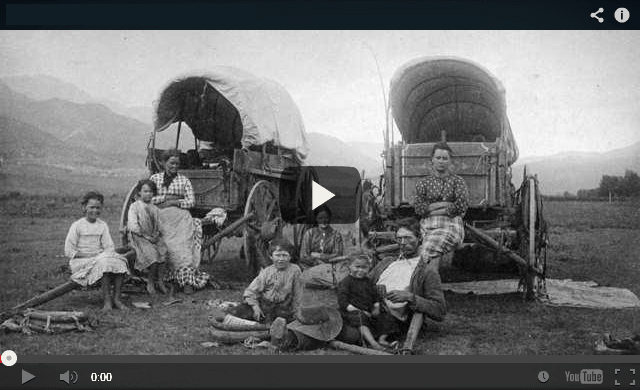 The Lost Ways (Learn the long forgotten secrets that helped our forefathers survive famines,wars,economic crisis and anything else life threw at them)
Survival MD (Best Post Collapse First Aid Survival Guide Ever)
Conquering the coming collapse (Financial advice and preparedness )
Liberty Generator (Build and make your own energy source)
Backyard Liberty (Easy and cheap DIY Aquaponic system to grow your organic and living food bank)
Bullet Proof Home (A Prepper's Guide in Safeguarding a Home )
Family Self Defense (Best Self Defense Strategies For You And Your Family)
 Survive Any Crisis (Best  Items To Hoard For A Long Term Crisis)
Survive The End Days (Biggest Cover Up Of Our President)
Drought USA (Discover The Amazing Device That Turns Air Into Water)