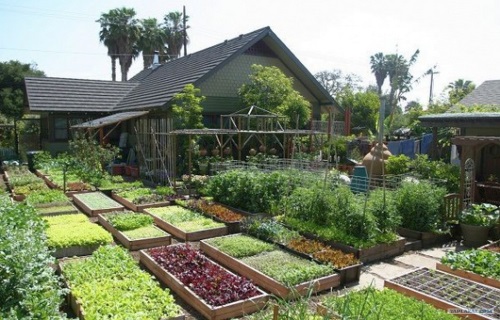 Ever thought of growing your own food but didn't think it was possible? It's more that possible! It might even be the way of the future. If the Dervaes family can do it while living in Los Angeles, I think you can to.
Urban agriculture is at the centre of the new story of food, and in the coming months we will feature many short films of how it is being practised around Australia and around the world.
The Dervaes family live on 1/10th of an acre 15 minutes from downtown L.A.. In itself that's not strange. What's crazy is that they manage to maintain a sustainable and independent urban farm. Complete with animals!
The Dervaes family grows over 400 species of plants, 4,300 pounds of vegetable food, 900 chicken and 1,000 duck eggs, 25 lbs of honey, plus seasonal fruits throughout the year".
In a year they produce around 4,300 pounds of veggies, 900 chicken eggs, 1000 duck eggs, 25 lbs honey, and pounds of seasonal fruit. There are over 400 species of plants. What?! They have everything they need to 'live off the land.' From beets to bees. Chickens to chickpeas.
What the family doesn't eat they sell from their porch, making around $20,000 a year. Local organic food is so popular that they don't have any problems finding customs. Even chefs from restaurants seek them out.
I tried to figure out how big 1/10th (0.1) of an acre is in perspective to other things . I used this website, findlotsize.com, and put markers around my 'house.' I got a rough estimate that mine is 0.062, but my math seems wrong since my place looks way smaller. It's interesting to know all the same. Check it out here… if you're curious to learn what size yours is.
"MY SURVIVAL FARM"
…and it's like nothing you've ever seen before… An A to Z guide on survival gardening that is easy to read and a joy to put into practice, full of photos, diagrams and step by step advice. Even a kid can do this and, in fact, I encourage you to let the little ones handle it, to teach them not just about self-reliance but also about how Mother Nature works.
Here is just a glimpse of what you'll find inside:
How to plan, design and put into action high-yield survival garden that will literally keep you and your family fed for life, no matter what hits you, even when everyone else around you is starving to death. No digging and planting year after year and no daily watering because you'll have more important things to worry about when TSHTF.
How to set up highly nutritious soil for your plants. Do this before you plant anything and you're on your way to setting your food forest on auto-pilot for decades to come. I'm gonna tell you this one "weird" thing to add to the mulch that's not only highly effective but also 100% free (because you already have it in your home right now).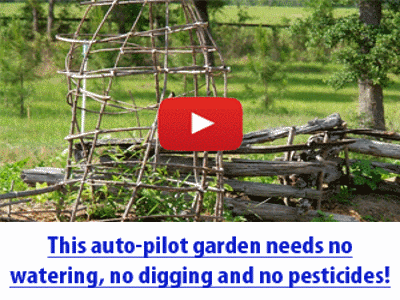 Step-by-step instructions on how to plant over 125 plants inside your permaculture garden. Plus, special instructions on choosing the right ones for your climate. From Arizona to Alaska, you can do this anywhere…
How to "marry" your plants. We're gonna tell you which grow well together and help each-other survive and thrive, so they don't ever compete for sunlight and nutrients. You get the full table of plants that work well with one another as well as the ones you should NEVER be put together.
A hotlist of perennials that you don't have to re-plant every year. They just grow and grow, and all you do is harvest them. In some cases they yield food all-year round (like Okinawan spinach, which absolutely thrives in warm climates).
How to take care of pests naturally, and without using any pesticides. There are certain plants that act as the food forest's policemen by repelling "bad" insects. It's in their best interest too, because if the plants around them die, they die.
The "secret" plants that are natural fertilizers, so you never have to spray your soil ever again. These little workers pull minerals from deep down the soil with their long roots then, when they die, the leaves fall next to your other plants and start decomposing. You won't have to spend a dime on fertilizers ever again.
Next, we won't just show you how to grow bees for pollination, but how to attract them using these bee-friendly plants.
How to make your own organic fertilizers, because chemicals and fossil-fuel based pesticides are the last things you want to put in your soil.
RELATED : Straw Bale Gardening (The latest trend is growing vegetables in straw bales, a method that resembles container gardening, except that the bales are both the container and the planting medium)
Brace yourself because we're also going to talk in-depth about each of the animals that are "permaculture friendly". Most of them are really easy to grow, the get along well with your plants and, best part, they get fed by the farm so you don't have to remember to do it many times a day.Stuck in the city? Have no fear, because we've bent over backwards to find solutions for you. We're going to let you in on some unique ways to make permaculture work in small spaces, so your food needs are covered if you can't leave your apartment. We'll share our best kept secrets on indoor gardening, that go beyond vertical stacking on walls and trellises.We can't wrap this up without talking about medicinal plants. In an SHTF situation, access to doctors and meds will be restricted, which is why you'll need to grow these 50+ plants into your garden that alleviate or heal hundreds of diseases and conditions.
Plus, we'll show you how to actually use them in an emergency, starting with burns, spider bites, warts and many more. The health benefits from these plants are staggering: from lowering cholesterol to improving eye sight, mobility and reducing stress, there is not a single organ in your body that won't be improved.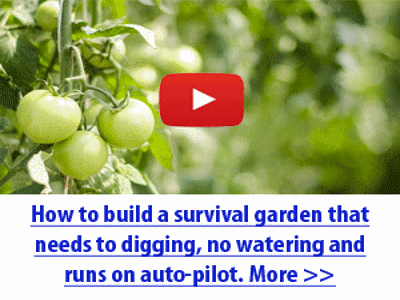 Our grandfathers had more knowledge than any of us today and thrived even when modern conveniences were not available. They were able to produce and store their food for long periods of time. The Lost Ways is the most comprehensive book available. All the knowledge our grandfathers had, in one place.Here's just a glimpse of what you'll find in the book:
Table Of Contents:
Making Your Own Beverages: Beer to Stronger Stuff
Ginger Beer: Making Soda the Old Fashioned Way
How North American Indians and Early Pioneers Made Pemmican
Wild West Guns for SHTF and a Guide to Rolling Your Own Ammo
How Our Forefathers Built Their Sawmills, Grain Mills,and Stamping Mills
How Our Ancestors Made Herbal Poultice to Heal Their Wounds
What Our Ancestors Were Foraging For? or How to Wildcraft Your Table
How North California Native Americans Built Their Semi-subterranean Roundhouses
Our Ancestors'Guide to Root Cellars
Good Old Fashioned Cooking on an Open Flame
Learning from Our Ancestors How to Preserve Water
Learning from Our Ancestors How to Take Care of Our Hygiene When There Isn't Anything to Buy
How and Why I Prefer to Make Soap with Modern Ingredients
Temporarily Installing a Wood-Burning Stove during Emergencies
Making Traditional and Survival Bark Bread…….
Trapping in Winter for Beaver and Muskrat Just like Our Forefathers Did
How to Make a Smokehouse and Smoke Fish
Survival Lessons From The Donner Party
Get your paperback copy HERE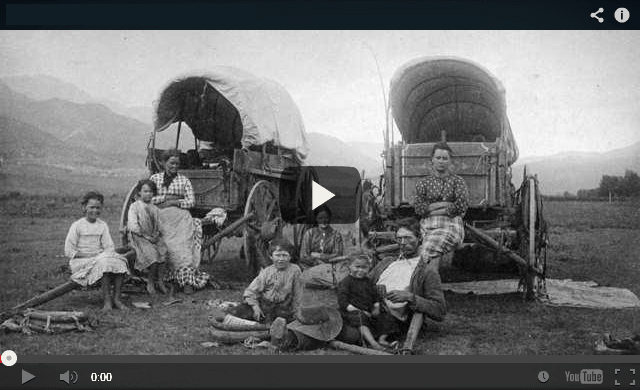 The Lost Ways (Learn the long forgotten secrets that helped our forefathers survive famines,wars,economic crisis and anything else life threw at them)
Survival MD (Best Post Collapse First Aid Survival Guide Ever)
Conquering the coming collapse (Financial advice and preparedness )
Liberty Generator (Build and make your own energy source)
Backyard Liberty (Easy and cheap DIY Aquaponic system to grow your organic and living food bank)
Bullet Proof Home (A Prepper's Guide in Safeguarding a Home )
Family Self Defense (Best Self Defense Strategies For You And Your Family)
 Survive Any Crisis (Best  Items To Hoard For A Long Term Crisis)
Survive The End Days (Biggest Cover Up Of Our President)
Drought USA (Discover The Amazing Device That Turns Air Into Water)