Categories Of Preparedness Supplies
The following list of survival preparedness supply categories is a quick brain-storm of groupings. The idea is to encompass some of the higher level tiers of the supplies we might focus on for general preparedness.
One effective method for 'shoring up' your preparedness supplies is to think about each of thecategories first, and then drill down from there.
It's often best to start out by thinking broadly – and then narrowing down to specifics. It's also a good way to review and compare what you currently have with what you might have overlooked.
RELATED : Disaster Supplies Kit
Looking for your input too, regarding 'high level' categories…
Some preparedness categories will include lots of subsets while others are a bit more narrow and specific. The following is a quick brainstorm in no particular order:
Water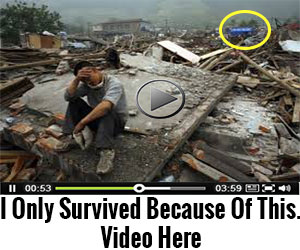 Water Storage
Water Purifiers
Food Storage – Practical
Food 'Treats' – Attitude enhancers (e.g. sweets, etc..)
Cookware
Cook Stoves
Containers
Seeds
Garden Tools and Supplies
First Aid, Medical Supplies
Hand Tools
Hardware Supplies – General Purpose
Knives – Fixed, Folding, Machetes
Axes
Saws
Sharpeners
Multi-tools
Shovels
Flashlights
Headlamps
Lanterns
Rechargeable Batteries
Battery Charger – Solar Charger
Generators
Fuel Storage and Fuel Treatment
Portable Radios – AM/FM, Shortwave, Ham Radio, Scanners, CB, Weather
2-Way Radios – Transceivers – Portable, Base, Antennas
Backpacks
Fishing Gear
Hunting Gear
Trapping Gear
Hygiene
Optics – Binoculars, Scopes, NVD's
Sleeping Bags
Tents
Tarps, Cover
Solar – Panels, Charger-Controller, Inverter, Battery Bank
Alternative Energy
Books – Informational, and Novels for enjoyment
Fire Starters, Combustion
Candles
Bug Out Bags, Kits, 72-hour kits
Paracord, Cordage
Boots, Footwear – Heavy Duty
Gloves – Work, Cold Weather, Heavy Duty
Outerwear, All Seasons Considered
Pants – Heavy Duty
Shirts – Heavy Duty
Glasses – Prescription, Protective, Sun
Firearms and Accessories
Ammunition
Security
Tactical Gear and Clothing
Maps, Navigation, Compasses
Monetary – Cash, Silver, Gold
Transportation Mediums, Vehicles, Bikes, Carts
Pandemic and WMD Protection
Happiness – the things you enjoy (does not have to be practical

)
Barter – Items which may be particularly valuable (e.g. alcohol, etc..)
Entertainment – Games, etc..
RELATED : 55 Preparedness Items
Skills and know-how for all of the above

Other useful resources:
The Lost Ways (Learn the long forgotten secrets that helped our forefathers survive famines,wars,economic crisis and anything else life threw at them)
Survival MD (Best Post Collapse First Aid Survival Guide Ever)
Backyard Innovator (A Self Sustaining Source Of Fresh Meat,Vegetables And Clean Drinking Water)
Blackout USA (EMP survival and preparedness)
Conquering the coming collapse (Financial advice and preparedness )
Liberty Generator (Build and make your own energy source)
Backyard Liberty (Easy and cheap DIY Aquaponic system to grow your organic and living food bank)
Bullet Proof Home (A Prepper's Guide in Safeguarding a Home )
Family Self Defense (Best Self Defense Strategies For You And Your Family)
 Survive Any Crisis (Best  Items To Hoard For A Long Term Crisis)
Survive The End Days (Biggest Cover Up Of Our President)
Drought USA (Discover The Amazing Device That Turns Air Into Water)
SOURCE : modernsurvivalblog.com