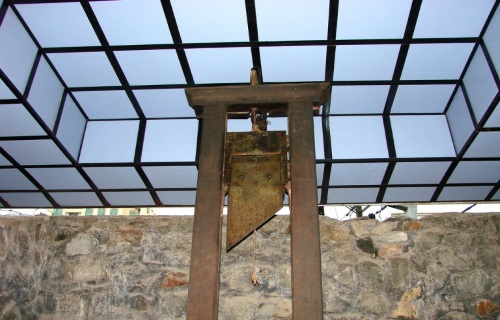 In a radio interview with Steve Quayle, he said two very disturbing things. the first was how very close the Deep State is to totally taking over and second, that his research, from years ago, discovered that FEMA camps would become beheading facilities.
In Part 4 of this series, it is time that the American public become aware of the total brutality that it is about to face. The previous parts of this series demonstrated beyond question, how FEMA camp activity and preparations are being stepped up as well as the abject brutality.
FEMA Camps Will Be Segregated
Through the years, I have been told by several insiders that FEMA camp assignments would be divided by the following:
Men will be sent to a gender segregated camp and slave labor will be extracted as per Obama's Executive Order 13603. Extermination will be the end game. This is exactly what the Nazis did with the Jews.
Women will be sent to a gender segregated camp. There will be some slave labor that will be extracted but these camps will be human bondage centers.
Children will be sent to their own camps. When I was first told this, I did not fully grasp the significance of this segregation until I became acquainted with the Deep State's fascination with child-sex-trafficking. These camps will give humanity its darkest hour.
These segregation were actually rehearsed by Colorado law enforcement and DHS during the 2008-2009 H1N1 scare. In these drills, anyone who had not and would submit to a vaccination for the disease and  noncompliant people were boarded on a bus with the intent of taking the actors to segregated camps. How do I know, two LEO's, who I went to school with told me the details of the drill.  The noncompliant people who were not vaccinated were discovered through roadside blockades similar to a DI roadblock.
There was one additional feature to this drill and the overall intent FEMA camp forced incarcerations. the one intent is that those targeted for extermination will likely die via the use of guillotines. If you need motivation to act against the Deep State, this may be the best example.
People are born with the innate desire to survive, but sadly, many in our increasingly dependent society look to others for relief and assistance following a disaster. The fact is that help from government, family, or neighbors is often unavailable when needed most, and in the end you may have only yourself to count on. Do you know what to do and how to do it if disaster strikes? 
FBI Agent Ted Gunderson
When retired FBI agent, the now deceased Ted Gunderson, reportedly told a gathering of militia members that the federal government had set up 1,000 internment camps across the country, I had no trouble believing hisstatement because there is ample documentation to support his statement (e.g.REX 84, Operation Garden Plot and now the NDAA). However, when Gunderson reported that the federal government was storing over 500,000 caskets outside of Atlanta, I also knew he was accurate on this point becauseSherrie Wilcox found the evidence in the adjacent photo. However, when I heard that Gunderson was accusing the government of storing 30,000 guillotines, I thought he had lost his mind.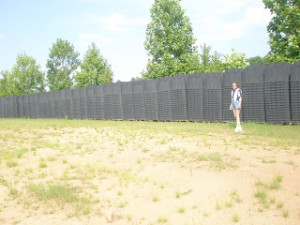 Why Would the Government Want to Store Guillotines?
Gunderson told various patriot groups that the guillotines were being stored for the day that the government declares martial law and moves in to round up and execute American dissenters. Gunderson prophetically told patriot groups that the federal government was going to keep track of all of us. The last statement has indeed proven accurate given the recent Snowden/NSA scandal.
Can somebody please explain to me why the government would need to order 30,000 guillotines? For what legitimate purpose could these tools of execution be utilized?
The guillotine has never been used inside of the United States. The United States has executed people by firing squad, hanging, the electric chair and lethal injection. The US has never executed a convicted criminal through the use of the guillotine.
Given these facts, then why is this government importing 30,000 guillotines as Gunderson claimed? Oh, I know that some of the sheep are now looking up from the ground and have just said "there aren't are any guillotines in the United States." Then please tell me, sheep of America, why did Representative Doug Teper, of the Georgia Legislative Assembly (Democrat) introduced a bill which will supplant the method of execution, the electric chair, with the guillotine back in 1995-6? The referenced bill was Georgia State House Bill (1995-6) HB 1274– Death penalty; guillotine provisions. Certainly, Teper would have never thought that this was possible is there were not already guillotines inside of the United States.
An Efficient Killing Machine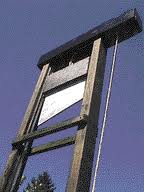 Has anyone bothered to do the math? A single guillotine reportedly can chop off the heads of about 100 people per hour. In one hour, the federal government has the capacity to execute as many as three million people. In one ten hour day, 30 million people could be executed by way of the guillotine.
Other Alphabet Soup Agents Speak Out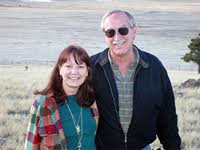 Ted Gunderson is not the only former alphabet soup agent to tell all about guillotines. The late Bill Pawelec, ex-CIA, was a close friend of mine and eventually became the significant other of my former News Director for The Common Sense Show, Annie DeRiso.
Pawelec told both Annie and I on several occasions that guillotines were being stored on several military bases. The late A.C. Griffith, ex-NSA, said the same on more than one occasion on my talk show. In light of these confirmations from known and from public sources, as well as the proposed legislation of Rep. Teper to introduce the use of guillotines on American soil, I believe that there is no question that the story is true.
I get understandably nervous, at the prospect of guillotines on American soil, as I watch the endless series of beheadings of Christians in the Middle East by the radical ISIS. The following represents a small sample size of what is happening to Christians and their subsequent mass beheadings at the hands of ISIS.
Is the political climate ripe for this to occur inside the United States? Former President Barack Hussein Obama was criticized by human rights activists for not addressing the plight of Christians and other minorities during his talks with leaders in Saudi Arabia, where Christianity is banned. Further, the Bible speaks to the use of beheadings as a religious tool of subjugation. Complicity by silence is how I would characterize this President's view of these events.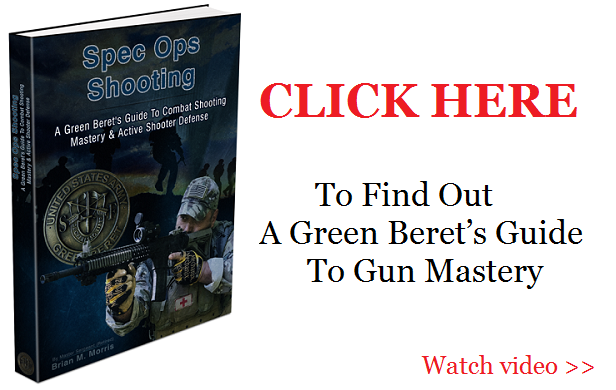 Where Is All of This Headed? Revelation 20:4
As you read the following two paragraphs, there is a collision between two cultures and two religions which is already underway and religious dogma is serving to perpetuate and exacerbate the conflict.
4 "Then I saw thrones, and they sat on them, and judgment was given to them. And I saw the souls of those who had been beheaded because of their testimony of Jesus and because of the word of God, and those who had not worshiped the beast or his image, and had not received the mark on their forehead and on their hand; and they came to life and reigned with Christ for a thousand years".
And who will behead these Christians? Take a look at Sura (chapter) 47 contains the ayah (verse): "When you encounter the unbelievers …. [26] He and his followers beheaded opponents, Christian and Muslim alike…"  Sura 8 [al-Anfal]:12 states "I will cast dread into the hearts of the … caliphs beheaded tens of thousands of Christians (admittedly many of them …  This is the justification for ISIS to be performing these heinous acts against Christians. 
It is clear that both Christianity and Islam foretells a time when non-believing infidels (i.e. Christians) will be beheaded by radical Muslim extremists (i.e. ISIS). It is also clear that this prophecy is being fulfilled in our time.
Will these acts be carried out on American soil and against American Christians and Jews? The following does not specifically speak to the intended persecution of Christian and Jews, but the playing field to do such a thing has clearly been established. Every American should be outraged by the following references to FM 39.40 which provides the means to carry out such heinous acts:
Pastor Walt Mansfield's "Insider" Revelations
More proof that Christianity is being systematically destroyed comes to us in the form of the National Emergency Centers Act or HR 645 which mandates the establishment of "national emergency centers" to be located on military installations for the purpose of to providing "temporary housing, medical, and humanitarian assistance to individuals and families dislocated due to an emergency or major disaster," according to the bill.
The legislation also states that the camps will be used to "provide centralized locations to improve the coordination of preparedness, response, and recovery efforts of government, private, and not-for-profit entities and faith-based organizations".
The bill also provides that the camps can be used to "meet other appropriate needs", as determined by the Secretary of Homeland Security. This a carte blanche mandate that many fear could mean the forced detention of American citizens, under the NDAA, in the event of widespread rioting following a national emergency or a total economic collapse. Hence, we now have the Clergy Response Team run under the auspices of DHS.
On December 9, 2014, I conducted an exclusive phone interview with Pastor Mansfield who was recruited to become a member of the Clergy Response Team which would operate under the control of NOVAD and DHS. Mansfield's revelations about his experiences are stunning and concerning at the same time.
Pastor Mansfield attended several briefings and he could barely believe his ears. He learned of the government's plan to enact martial law as well as to implement forced population relocations. Mansfield emphasized that when martial law is enacted, the enforcement would be immediate. In other words, family members will be separated from each other and part of the training that the clergy received was how to comfort separated family members.
Pastor Mansfield emphasized that the FEMA/DHS drills were predicated on bioterrorism. The pastors were trained to go to homes were people refused to be relocated by the authorities and  their immediate job was to convince the reluctant to willingly go to the relocation camps. Ostensibly, this was to be done in lieu of sending in the SWAT teams.
I asked Mansfield if FEMA camps were real and he stated that much of the clergy training focused around this scenario of pastors operating within the forced relocation centers. The main goal of a pastor assigned to a FEMA was to bring order and encourage compliance with DHS requests, hence, the emphasis on Romans 13.
The pastors were forced to sign non-disclosure. Interesting, the pastors were told not to quote Christian Scripture.The DHS document which was prepared for the pastors clearly stated that Scripture had been used to "oppress" people in the past and the presenters strongly discouraged the its use. Please see the following excerpt from one of the DHS training manuals:

Healing Scripture and Prayer In the Pastoral Crisis Intervention
"During a time of crisis people do go through a  "crisis of faith."

Sometime quick mention of God and scripture may not be helpful. As we all know the Scripture has been used to oppress, dominate and at the same time used for healing and reconciliation- renewing of relationship with God and people. If the pastor senses it is appropriate to use the scripture and prayer, it must carefully be done for healing of victims not to uphold pastoral authority." (Page 14)  

In other words, all legitimate pastoral authority was abrogated by the pastors who participated in the roundup of American citizens.
Also on page 14 of the same training document, pastors were admonished to avoid"Unhealthy God talk…." Specifically pastors are ordered to avoid using references to God when helping people cope with the loss of a loved one:
"4. God must have needed him/her more than you."

        "5. God never gives more than we can handle."
Pastor Mansfield also revealed that pastors will be issued badges under the Clergy Response Team program. Any pastor not displaying the badge, indicating that they have been trained under these guidelines, will not be permitted into the established and designated "DHS safety zones". This reminds me of the banishment of religious figures from Plymouth Colony who, in good conscience, refused to go along with some of the extremism of that day. Along these lines, the Clergy Response Team is also a "Kool-Aid drinking program". Pastors are absolutely forbidden to publicly to speak about any aspect of the program. If you were to ask your pastor if they are a FEMA trained pastor, they will not likely tell you.
Disturbingly, Pastor Mansfield reiterated several times that the number one job of these pastors is to calm down people and encourage their compliance within the people's new surroundings.
Pastor Mansfield also stated that pastors will be utilized as informants. This violates the legal privilege of confidentiality between pastor and church-goer, that is currently recognized by law. All church-goers can no longer trust the sanctity of personal confessions and revelations made to pastors, priests or rabbis'. This one illegal act by DHS completely undermines the Christian Church in America!
 THIS IS THE ERADICATION OF CHRISTIANITY IN A DETENTION ENVIRONMENT AND IS THE PRECURSOR TO EXTREME METHODS OF PERSECUTION!
Pastor Mansfield felt strongly this was the government's way of removing Jesus from America's landscape and set the stage for the ushering in of a new-age religion.
It is mind boggling to fathom how so many reporters and media types deny the existence of FEMA camps under these circumstances. It is also disturbing that any pastor would agree to participate in a program in which Jesus and the Bible end up on the cutting room floor.
Summary
We have precedent for the beheading of Christians by radical Muslim forces, we have religious doctrine calling for the beheading of non-Islamic believers, we now have the "camps" where these acts could be perpetrated against American Christians and we have pastors hired to calm the people but they cannot mention Jesus or the Bible. We should all be connecting the dots. 
People should be able to practice their religion without infringing on the rights of nonbelievers. However, when one doctrine demands beheadings for nonbelievers, then we have  a problem. And when the United Nations is mandating that the U.S. must accept 70,000 Muslim immigrants, maybe we should all be paying closer attention.
Conclusion
I received this email from a nurse on January 26, 2016.
Hi Dave,
I couldn't believe it- but I verified with our hospital billing department that the billing code for death by guillotine is ICD9-E978…  The code would be used for jails billing the Feds for serviced rendered…
Sometimes, conclusions simply write themselves. And of course, we can accurately say that there will be shortage of workers for this endeavor given the Refugee/Resettlement Program.
As Steve Quayle once said on The Common Sense Show, we are no longer writing about what is coming, what is coming is already here.(SOURCE )
---
Our grandfathers had more knowledge than any of us today and thrived even when modern conveniences were not available. They were able to produce and store their food for long periods of time. The Lost Ways is the most comprehensive book available. All the knowledge our grandfathers had, in one place.Here's just a glimpse of what you'll find in the book:
Table Of Contents:
Making Your Own Beverages: Beer to Stronger Stuff
Ginger Beer: Making Soda the Old Fashioned Way
How North American Indians and Early Pioneers Made Pemmican
Wild West Guns for SHTF and a Guide to Rolling Your Own Ammo
How Our Forefathers Built Their Sawmills, Grain Mills,and Stamping Mills
How Our Ancestors Made Herbal Poultice to Heal Their Wounds
What Our Ancestors Were Foraging For? or How to Wildcraft Your Table
How North California Native Americans Built Their Semi-subterranean Roundhouses
Our Ancestors'Guide to Root Cellars
Good Old Fashioned Cooking on an Open Flame
Learning from Our Ancestors How to Preserve Water
Learning from Our Ancestors How to Take Care of Our Hygiene When There Isn't Anything to Buy
How and Why I Prefer to Make Soap with Modern Ingredients
Temporarily Installing a Wood-Burning Stove during Emergencies
Making Traditional and Survival Bark Bread…….
Trapping in Winter for Beaver and Muskrat Just like Our Forefathers Did
How to Make a Smokehouse and Smoke Fish
Survival Lessons From The Donner Party
Get your paperback copy HERE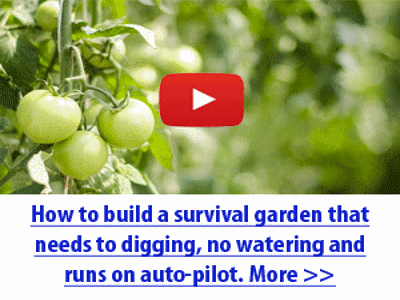 Here's just a glimpse of what you'll find in The Lost Ways:
From Ruff Simons, an old west history expert and former deputy, you'll learn the techniques and methods used by the wise sheriffs from the frontiers to defend an entire village despite being outnumbered and outgunned by gangs of robbers and bandits, and how you can use their wisdom to defend your home against looters when you'll be surrounded.
Native American ERIK BAINBRIDGE – who took part in the reconstruction of the native village of Kule Loklo in California, will show you how Native Americans build the subterranean roundhouse, an underground house that today will serve you as a storm shelter, a perfectly camouflaged hideout, or a bunker. It can easily shelter three to four families, so how will you feel if, when all hell breaks loose, you'll be able to call all your loved ones and offer them guidance and shelter? Besides that, the subterranean roundhouse makes an awesome root cellar where you can keep all your food and water reserves year-round.
From Shannon Azares you'll learn how sailors from the XVII century preserved water in their ships for months on end, even years and how you can use this method to preserve clean water for your family cost-free.
Mike Searson – who is a Firearm and Old West history expert – will show you what to do when there is no more ammo to be had, how people who wandered the West managed to hunt eight deer with six bullets, and why their supply of ammo never ran out. Remember the panic buying in the first half of 2013? That was nothing compared to what's going to precede the collapse.
From Susan Morrow, an ex-science teacher and chemist, you'll master "The Art of Poultice." She says, "If you really explore the ingredients from which our forefathers made poultices, you'll be totally surprised by the similarities with modern medicines." Well…how would you feel in a crisis to be the only one from the group knowledgeable about this lost skill? When there are no more antibiotics, people will turn to you to save their ill children's lives.
If you liked our video tutorial on how to make Pemmican, then you'll love this: I will show you how to make another superfood that our troops were using in the Independence war, and even George Washington ate on several occasions. This food never goes bad. And I'm not talking about honey or vinegar. I'm talking about real food! The awesome part is that you can make this food in just 10 minutes and I'm pretty sure that you already have the ingredients in your house right now.
Really, this is all just a peek.
The Lost Ways is a far–reaching book with chapters ranging from simple things like making tasty bark-bread-like people did when there was no food-to building a traditional backyard smokehouse… and many, many, many more!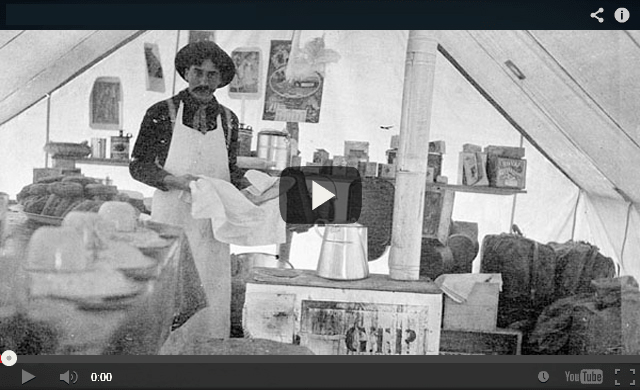 The Lost Ways (Learn the long forgotten secrets that helped our forefathers survive famines,wars,economic crisis and anything else life threw at them)
Survival MD (Best Post Collapse First Aid Survival Guide Ever)
Conquering the coming collapse (Financial advice and preparedness )
Liberty Generator (Build and make your own energy source)
Backyard Liberty (Easy and cheap DIY Aquaponic system to grow your organic and living food bank)
Bullet Proof Home (A Prepper's Guide in Safeguarding a Home )
Family Self Defense (Best Self Defense Strategies For You And Your Family)
 Survive Any Crisis (Best  Items To Hoard For A Long Term Crisis)
Survive The End Days (Biggest Cover Up Of Our President)