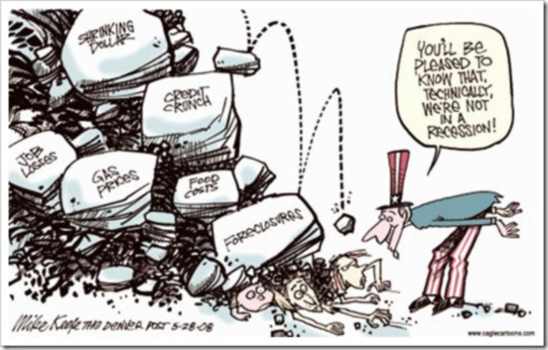 ECONOMIC COLLAPSE -FUTURE SHOCK
We live in a world increasingly prone to disaster. A world where emergency preparedness is no longer a term used only by a minority highly critical of the actions of federal government. Emergency and disaster preparedness has become a necessary – and sensible – precaution in a world where more and more we have to look after ourselves.

Economic collapse, financial crisis, economic meltdown …
Hurricanes, tornadoes, volcanoes, earthquakes, flood
Wherever you look there is someone predicting disaster. On the one hand, respected analysts and commentators say that we are on the verge of an economic collapse.  A meltdown of our financial system is just around the corner ….. one that could easily lead to riots and a breakdown of law and order. Something that our country has experienced only rarely in its history.
At the same time, many people have all too recently experienced the devastation brought on by hurricanes, tornadoes, volcanoes, floods and other natural disasters. Such disasters are inevitably followed by periods of chaos where survivors are thankful that they are alive but struggle to find food, water and shelter.
Experience shows that there is a limit to what the government can do to help.
Indeed, if you listen to some people, many of the problems that we now face have been brought on by the actions of government itself.
So, if you want to survive … it is up to you!
The responsibility for protecting your family is on your shoulders. Let's face it, if you can't rely on government to help in a time of crisis, who else is there? 
This website is designed to help those who want to survive whatever the future brings …. economic collapse, financial crisis, natural disasters … whatever. We aim to help those who have realized that emergency and disaster preparedness is a sensible precaution at a time, when none of us can predict what the future will hold.
When natural disasters strike, those who are prepared for such emergencies and have a disaster survival plan ready to be actioned, can quickly decide whether to leave with their bug-out bags or hunker down and weather the storm.
When it comes to preparing for some kind of financial meltdown, one of the first priorities is to make sure that any money, assets and investments you have are safe. This requires a degree of forward planning and we provide advice and help to guide you through the various options.(source)
Survival MD (Best Post Collapse First Aid Survival Guide Ever)
Backyard Innovator (A Self Sustaining Source Of Fresh Meat,Vegetables And Clean Drinking Water)
Blackout USA (EMP survival and preparedness)
Conquering the coming collapse (Financial advice and preparedness )
Liberty Generator (Build and make your own energy source)
Backyard Liberty (Easy and cheap DIY Aquaponic system to grow your organic and living food bank)
Bullet Proof Home (A Prepper's Guide in Safeguarding a Home )
Family Self Defense (Best Self Defense Strategies For You And Your Family)
Sold Out After Crisis (Best 37 Items To Hoard For A Long Term Crisis)
Survive The End Days (Biggest Cover Up Of Our President)
Drought USA(Discover The Amazing Device That Turns Air Into Water)