Expert Warns
Peter Schiff is a well-known commentator appearing regularly on CNBC, TechTicker and FoxNews. He is often referred to as "Doctor Doom" because of his bearish outlook on the economy and the U.S. Dollar in particular. Peter was one of the first from within the professional investment field to call the housing market a bubble. Peter has written a book called "Crash Proof" and a follow-on called "The Little Book of Bull Moves in Bear Markets". He is the President of EuroPacific Capital, which is a brokerage specializing in finding dividend-yielding, value-based foreign stocks.
---
What Will Happen If the US Economy Collapses?
If the U.S. economy collapses, you will not have access to credit.
Banks will close. That means high demand, and low supply, of food, gas and other necessities. If the collapse affects local governments and utilities, then water and electricity will no longer be available. As people panic, self-defense becomes more important. The economy quickly reverts to a traditional economy, where those who grow food barter for other services.
A U.S. economic collapse would create global panic. Demand for the dollar, and U.S. Treasuries, would plummet.  Interest rates would skyrocket Investors would rush to other currencies, such as the yuan, euro, or even gold. It would create not just inflation, but hyperinflation as the dollar became dirt cheap.
When Would the U.S. Economy Collapse?
Any of the following scenarios could create an economic collapse. First, if the U.S. dollar rapidly loses value, it would create hyperinflation. Second, a bank run could force banks to close or even go out of business, cutting off lending and even cash withdrawals. Third, the internet could become paralyzed with a super-virus, preventing emails and online transactions. Fourth, interstate trucking could be stopped, thanks to parallel terrorist attacks or a massive oil embargo. Grocery stores would soon run out of food.  The worst case would be widespread violence, like the Watts riots in the 1960s, a civil war, or a foreign military attack.It's possible that a combination of events could overwhelm the government's ability to prevent or respond to a collapse.
Others believe that the Federal Reserve, the President or an international conspiracy are driving the U.S. toward economic ruin. If that's the case, the economy can collapse in as little as a week. That's because it's run on confidence–that debts will be repaid, that food and gas will be available when you need it, that you'll get paid for this week's work. If a large enough piece of that stops for even several days, it creates a chain reaction that leads to a rapid collapse.
RELATED : Welcome to the New World Order -The Cooking of Humanity – EMR Weapons: As Powerful as the Atomic Bomb
Will the U.S Economy Collapse?
The U.S. economy's size makes it resilient. It is highly unlikely that even these events could create a collapse. The Federal Reserve's contractionary monetary tools can tame hyperinflation.  The FDIC insures banks, and the Treasury can print all the money needed to make sure depositors get their funds. Homeland Security can address a cyber-threat. If not, eventually the economy can always return to how it functioned before the Internet. The Strategic Oil Reserves can be released to offset an oil embargo. The U.S. military can respond to a terrorist attack, transportation stoppage, or rioting/civil war. In other words, most Federal government programs are designed to prevent just such an economic collapse.(source)
RELATED : Emergency Supplies Famine Foods , That Is Coming Breakdown Of Society And Mass Food Shortages
AFTER THE FALL: WHAT HAPPENS AFTER THE NEXT ECONOMIC COLLAPSE
---
How to Prepare for a Collapse
Survival Food Prepping Ideas/ULTIMATE Top Skills 2017
Discover how to survive: Most complete survival tactics, tips, skills and ideas like how to make pemmican, snow shoes, knives, soap, beer, smoke houses, bullets, survival bread, water wheels, herbal poultices, Indian round houses, root cellars, primitive navigation, and much more at: The Lost Ways
The Lost Ways is a far-reaching book with chapters ranging from simple things like making tasty bark-bread-like people did when there was no food-to building a traditional backyard smokehouse… and many, many, many more!
Here's just a glimpse of what you'll find in The Lost Ways:
From Ruff Simons, an old west history expert and former deputy, you'll learn the techniques and methods used by the wise sheriffs from the frontiers to defend an entire village despite being outnumbered and outgunned by gangs of robbers and bandits, and how you can use their wisdom to defend your home against looters when you'll be surrounded.
Native American ERIK BAINBRIDGE – who took part in the reconstruction of the native village of Kule Loklo in California, will show you how Native Americans build the subterranean roundhouse, an underground house that today will serve you as a storm shelter, a perfectly camouflaged hideout, or a bunker. It can easily shelter three to four families, so how will you feel if, when all hell breaks loose, you'll be able to call all your loved ones and offer them guidance and shelter? Besides that, the subterranean roundhouse makes an awesome root cellar where you can keep all your food and water reserves year-round.
From Shannon Azares you'll learn how sailors from the XVII century preserved water in their ships for months on end, even years and how you can use this method to preserve clean water for your family cost-free.
Mike Searson – who is a Firearm and Old West history expert – will show you what to do when there is no more ammo to be had, how people who wandered the West managed to hunt eight deer with six bullets, and why their supply of ammo never ran out. Remember the panic buying in the first half of 2013? That was nothing compared to what's going to precede the collapse.
From Susan Morrow, an ex-science teacher and chemist, you'll master "The Art of Poultice." She says, "If you really explore the ingredients from which our forefathers made poultices, you'll be totally surprised by the similarities with modern medicines." Well…how would you feel in a crisis to be the only one from the group knowledgeable about this lost skill? When there are no more antibiotics, people will turn to you to save their ill children's lives.
If you liked our video tutorial on how to make Pemmican, then you'll love this: I will show you how to make another superfood that our troops were using in the Independence war, and even George Washington ate on several occasions. This food never goes bad. And I'm not talking about honey or vinegar. I'm talking about real food! The awesome part is that you can make this food in just 10 minutes and I'm pretty sure that you already have the ingredients in your house right now.
Really, this is all just a peek.
The Lost Ways is a far-reaching book with chapters ranging from simple things like making tasty bark-bread-like people did when there was no food-to building a traditional backyard smokehouse… and many, many, many more!
And believe it or not, this is not all…
Table Of Contents:
The Most Important Thing
Making Your Own Beverages: Beer to Stronger Stuff
Ginger Beer: Making Soda the Old Fashioned Way
How North American Indians and Early Pioneers Made Pemmican
Spycraft: Military Correspondence During The 1700's to 1900's
Wild West Guns for SHTF and a Guide to Rolling Your Own Ammo
How Our Forefathers Built Their Sawmills, Grain Mills,and Stamping Mills
How Our Ancestors Made Herbal Poultice to Heal Their Wounds
What Our Ancestors Were Foraging For? or How to Wildcraft Your Table
How Our Ancestors Navigated Without Using a GPS System
How Our Forefathers Made Knives
How Our Forefathers Made Snow shoes for Survival
How North California Native Americans Built Their Semi-subterranean Roundhouses
Our Ancestors'Guide to Root Cellars
Good Old Fashioned Cooking on an Open Flame
Learning from Our Ancestors How to Preserve Water
Learning from Our Ancestors How to Take Care of Our Hygiene When There Isn't Anything to Buy
How and Why I Prefer to Make Soap with Modern Ingredients
Temporarily Installing a Wood-Burning Stove during Emergencies
Making Traditional and Survival Bark Bread…….
Trapping in Winter for Beaver and Muskrat Just like Our Forefathers Did
How to Make a Smokehouse and Smoke Fish
Survival Lessons From The Donner Party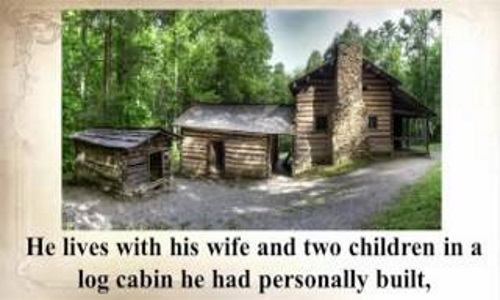 So get some books, find some websites, and start building up your skill-set. Here are some resources to get you started:
The Lost Ways (Learn the long forgotten secrets that helped our forefathers survive famines,wars,economic crisis and anything else life threw at them)
Survival MD (Best Post Collapse First Aid Survival Guide Ever)
Conquering the coming collapse (Financial advice and preparedness )
Liberty Generator (Build and make your own energy source)
Backyard Liberty (Easy and cheap DIY Aquaponic system to grow your organic and living food bank)
Bullet Proof Home (A Prepper's Guide in Safeguarding a Home )
Family Self Defense (Best Self Defense Strategies For You And Your Family)
 Survive Any Crisis (Best  Items To Hoard For A Long Term Crisis)
Survive The End Days (Biggest Cover Up Of Our President)
Drought USA (Discover The Amazing Device That Turns Air Into Water)