FEMA is planning for an earthquake that devastate the Pacific Northwest, killing 130,000 people
FEMA is planning for an earthquake that would devastate the Pacific Northwest, killing at least 13,000 people.
To the north of California's famous San Andreas fault is a less known, but possibly more deadly, fault line. The Cascadia subduction zone runs some 700 miles from northern California to Vancouver.
In a deeply reported article for The New Yorker, Kathryn Schulz tells the tale of how this fault lies dormant for periods of 243 years, on average, before unleashing monstrous tremors. The Pacific Northwest is 72 years overdue for the next quake, which is expected to be between 8.0 and 9.2 in magnitude.
At the upper end of that scale, Schulz notes, we would experience "the worst natural disaster in the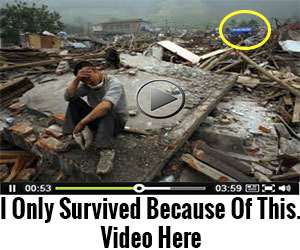 history of North America." (The major 2011 earthquake in Japan was a 9.0, killing more than 15,000 people.)
The Federal Emergency Management Agency (FEMA) already has an emergency response plan for when this earthquake hits. Parts of FEMA's quake expectations are truly terrifying. As Schulz writes:
FEMA projects that nearly thirteen thousand people will die in the Cascadia earthquake and tsunami. Another twenty-seven thousand will be injured, and the agency expects that it will need to provide shelter for a million displaced people, and food and water for another two and a half million.
These projections are based on a scenario that has the earthquake striking at 9:41 a.m. February 6. (The agency isn't trying to predict the future or saying that the earthquake will definitely occur then, they just need a date to plan around.) The toll would be far higher on a warm day, when more people — often huge crowds of people — are at the beach or in the water.
When the quake does occur, its severe effects and the impacts of the following tsunami ("It will look like the whole ocean, elevated, overtaking land") will be felt all the way from Canada to Sacramento, in densely populated cities like Seattle and Portland.
What's more, the Pacific Northwest is not earthquake ready. Buildings aren't retrofitted properly and there aren't many effective emergency warning systems or escape plans in place.
NASA Predicts Ice Age, Food Riots, Mass Deaths And Super Earthquakes
The coming of another Ice Age is an event serious scientists have never been able to predict from observable Earth phenomena. Contrary to the conventional wisdom of the day, the real danger facing humanity is not global warming, but more likely the coming of a new Ice Age. What we live in now is known as an interglacial, a relatively brief period between long ice ages. Unfortunately for us, most interglacial periods last only about ten thousand years, and that is how long it has been since the last Ice Age ended.
How much longer do we have before the ice begins to spread across the Earth's surface? Less than a hundred years or several hundred? We simply don't know. Even if all the temperature increase over the last century is attributable to human activities, the rise has been relatively modest one of a little over one degree Fahrenheit an increase well within natural variations over the last few thousand years. While an enduring temperature rise of the same size over the next century would cause humanity to make some changes, it would undoubtedly be within our ability to adapt.
Entering a new ice age, however, would be catastrophic for the continuation of modern civilization.
Stay At The Ready…

Other useful resources:
The Lost Ways (Learn the long forgotten secrets that helped our forefathers survive famines,wars,economic crisis and anything else life threw at them)
Survive Attack to Our Power Grid System (Weapon That Can Instantly End Modern Life in America)
Survival MD (Best Post Collapse First Aid Survival Guide Ever)
Backyard Innovator (A Self Sustaining Source Of Fresh Meat,Vegetables And Clean Drinking Water)
Blackout USA (EMP survival and preparedness)
Conquering the coming collapse (Financial advice and preparedness )
Liberty Generator (Build and make your own energy source)
Backyard Liberty (Easy and cheap DIY Aquaponic system to grow your organic and living food bank)
Bullet Proof Home (A Prepper's Guide in Safeguarding a Home )
Family Self Defense (Best Self Defense Strategies For You And Your Family)
 Survive Any Crisis (Best  Items To Hoard For A Long Term Crisis)
Survive The End Days (Biggest Cover Up Of Our President)
Drought USA (Discover The Amazing Device That Turns Air Into Water)