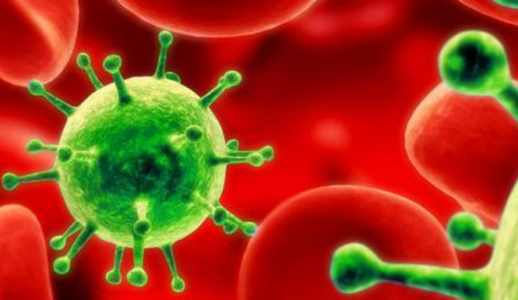 First Case Of Mysterious MERS Virus In America Confirmed By The CDC
The Center for Disease Control has announced the first confirmed case of the mysterious MERS, (Middle East Respiratory Syndrome), virus that is quickly becoming a global concern in an American citizen. Health officials on Friday stated a man who had recently come back from Saudi Arabia began showing signs of infection shortly after he returned to Indiana. Symptoms of the virus include difficulty in breathing, coughing and fevers which can escalate into pneumonia as well as lead to kidney failure.
Although the worker may be the first in America to contract the deadly MERS virus, at least 400 people have contracted it in the last 2 years globally, and one-quarter of them have died from it. This is much higher than other viruses such as the flu or measles, but it appears to spread to humans only via very close contact, and not everyone who comes in contact with the virus becomes infected.
"[The MERS virus] represents a very low risk to the broader, general public," Dr. Anne Schuchat informed reporters attending a CDC briefing.
MERS has been found in camels across the Middle East, with human victims all stemming from Saudi Arabia, but health officials are still uncertain how the virus adapted to be able to infect humans, most of whom have been health care employees working there. MERS is a virus in the same family as the common cold and the dreaded SARS, (Severe Acute Respiratory Syndrome), virus which rocked the world in 2003 when it took the lives of over 800 people across the planet. Researchers at Columbia University have noticed the rise of MERS cases in Saudi Arabia tend to be at their peak during the spring when young camels are born, and it is hopeful they can find a connection between the two before the virus has a chance to evolve into something more dangerous.
The CDC and Indiana health officials say the infected man is in stable condition and should recover in time, and they have launched an investigation into how it came into America so they can better prevent further outbreaks. Fortunately for them and the citizens of America, the federal government has been bracing for the arrival of the virus, mostly from those traveling abroad, since the first isolated cases started showing outside the Middle East. Until this case, 163 people suspected of carrying the MERS virus have been checked and been cleared of infection.

Other useful resources:
Survive Attack to Our Power Grid System (Weapon That Can Instantly End Modern Life in America)
Survival MD (Best Post Collapse First Aid Survival Guide Ever)
Backyard Innovator (A Self Sustaining Source Of Fresh Meat,Vegetables And Clean Drinking Water)
Blackout USA (EMP survival and preparedness)
Conquering the coming collapse (Financial advice and preparedness )
Liberty Generator (Build and make your own energy source)
Backyard Liberty (Easy and cheap DIY Aquaponic system to grow your organic and living food bank)
Bullet Proof Home (A Prepper's Guide in Safeguarding a Home )
Family Self Defense (Best Self Defense Strategies For You And Your Family)
 Survive Any Crisis (Best  Items To Hoard For A Long Term Crisis)
Survive The End Days (Biggest Cover Up Of Our President)
Drought USA(Discover The Amazing Device That Turns Air Into Water)

SOURCE : www.inquisitr.com