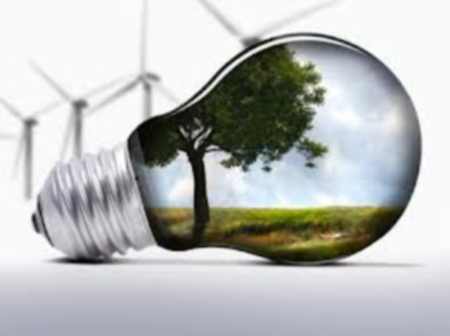 Energy is a necessity of life. Most of us desire and need energy for day-to-day living to wash, clean, and even to see clearly in our homes after sunset.
In this age of advance technology, we believe we need energy to power appliances, and devices such as computers, recording devices, and radios.
We purchase the energy we need from power companies, but some homeowners turn to home-made energy. But what exactly is home-made energy?
There are very few people who say no to energy. There are no massive campaigns to opt for candles or flashlights. No news flashes to wash clothes with stones or washboards. We love energy and we are not looking to stop using it. But energy is found to be an expensive commodity and we are interested in cost savings.
Over the years, the cost of energy has risen and continues to rise. The cost to heat and cool homes can be back breaking. Instead, homeowners are looking to use energy more efficiently and to save on energy costs.
But with home-made energy, it is possible to reduce energy costs, some say as much as 100%. Home-made energy eliminates the reliance on power companies to source electricity to the home and allows for the more cost efficient usage of natural energy in its place. This alternative energy source is solar power.

Solar panels are the most popular home-made energy product. These green products can be purchased or the homeowner can construct for their own usage following DIY instructions or with kits. Most require very little technical ability.
Tools and supplies are inexpensive and can commonly be found in local home improvement stores. Everything needed should be obtain for less than $200. However, purchasing a complete solar panel system at a retailer can get very expensive, as much as thousands.
Solar panels can be installed or purchased for any size home and can be used to power a variety of devices in the home. Panels can be used to heat and cool homes, heat swimming pools, power gates, for water heater tanks, and more.
For home-made energy, a solar battery will be needed. Usually a standard sized rechargeable solar batter is enough to meet the needs of most homes. Opt for a 12 volt lead or acid, deep cell battery.
These are usually best for the purpose of home-made energy and can withstand frequent use. Just as in the case of the solar panels, the solar battery can also be built by homeowners. Due to the necessity of it being encased in a box, it is a safe device to have in the home with children or pets.
A DC volt meter will be needed to monitor the voltage. You will also need a DC input module in order to convert the energy from the batter to power in the form of usable electricity. You can use this to power any device that requires DC power. If you want to power appliances that use AC electricity, you will need to purchase an inverter as well.
To construct a solar battery, homeowners can find DIY instructions online to guide them through the process. Extensive technical ability is not easy and the project is inexpensive and easy to complete. Using these devices will give homeowners a leg up on home-made energy and a pathway to increased energy savings.

Why You Absolutely Need Renewable Energy at Home

The reasons why you absolutely need renewable energy at home… When you consider the environmental effects of energy generation based on coal and gas it is hard to escape the reality of their contribution to pollution.

7 Things You May Not Know About Solar Energy

Do you know everything about solar energy

? Here are 7 things you might not know: 1] In times of great strain on energy resources from non renewable coal and gas fired power plants, it is great to know there is one supply source that we can all access, will never run out and is free! Yes it's the sun!

How to Make Your House into a Green Home

To save more money from your bills, you have to know about how to make your house into a green home. Nowadays, it is ideal to make your home green. This will not only help you save more money but it can also make your lifestyle healthier.

Why You Should Consider Integrating Your Energy Systems

Things like powering lights, running your computer, and heating water for the shower/bath all use a huge amount of energy and electricity. You may want to consider integrating your energy systems.

What is Renewable Energy?

It is not only you who want to know what is renewable energy. Nowadays, a lot of people are looking for means to save more money and the option they have is to make use of alternative energy.

What Renewable Energy System is Right For You?

The decision about renewable energy as a supplement to your current source of power or as a complete replacement towards self sufficiency is at least a step in the right direction – away from the emission producing fossil fuel plants.

Why You Should Install a Wind Powered Generator

The most telling fact about energy is that non renewable sources will continue to force your utility costs up and expose you to times of outage when demand outstrips capacity.

10 Reasons Why You Should Go Solar Today

There are so many reasons why you should go solar today…. Here are 10: 1] Non renewable sources of energy are fast running out, becoming more and more expensive to find and distribute, and most of all produce lasting negative effects on the health of the planet.

How to Utilize Solar Power in Your Home

Before heaters, heat pumps, and air conditioning units were invented, homes were designed to take advantage of the power of the sun.

Easy Ways to Stop Wasting Electricity

A lot of people depend on electricity, including business, household use, and many more. We use electricity so much that our electricity bill goes up drastically. Having said this, it is best to know some easy ways to stop wasting electricity.

Energy from the Phone – What You Need to Know About It
How Much Money Can Home Made Energy Save You?

Home-made energy is alternate energy sources that reduce or eliminate dependency on traditional energy sources. They also are environmentally friendly and do not contain by-product toxins to pollute and contaminate the air as does traditional energy sources.

What is Home Made Energy?

Home-made energy is alternate energy sources that reduce or eliminate dependency on traditional energy sources. They also are environmentally friendly and do not contain by-product toxins to pollute and contaminate the air.

Learn to Generate Your Own Electricity

Although it may take research time, you can learn to generate your own electricity and become independent of the major power companies in order to supply your home or business with power.

Living Off Grid

As you might already know, living off-grid seems the in-thing for many homeowners seeking to reduce on their bills – power, gas, and water.