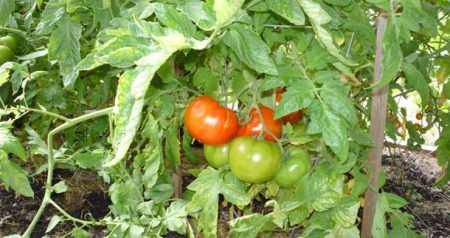 Editor's Note: Last summer my nephew, Greg Horner, an avid backyard gardener, organized a "Grow-a-Row" campaign in his community in eastern Massachusetts. He signed up 40 local gardeners willing to grow extra produce for the local Food Pantry. The program contributed fresh produce over a span of four months to benefit those in need, and was also a great way for local gardeners to get to know each other and work with a shared sense of purpose.
I asked Greg if he would offer the benefit of his experience to others who may be inspired to organize a "Grow-a- Row" program in their communities. In response to my interview questions, here are his observations and advice.
1. How did you go about contacting local gardeners to present the 'Grow a Row' idea?
I used four methods for getting the idea across to gardeners in the local area: our organization's e-newsletter, local print media, word of mouth, and local partner groups – including the food pantry which we were supporting, which posted a sign outside and promoted the program to its donors. In year two I hope to do more with partner organizations for recruitment.
The season kicked off with an open-house style event at the library, where people stopped by to pick up seedlings, seeds, tomato cages, and a handout that was part logistics and part growing instructions. It was a key time to connect with people in person to answer questions and make a face-to-face connection.
Every week or two I sent out messages by email to the group: reminders of planting dates, information about pruning, staking, mulching, watering tips, reminders about drop-off times, fertilizing, etc. Mostly this focused on tomatoes; doing this for multiple crops would be nice but also a lot more work. Gardeners often have favorite crops which they can grow successfully without the need for reminders, so this requires less effort on my part.
2. Do participating gardeners provide mixed crops or a single crop?
Donations varied greatly. For year 1 we decided to keep it simple, and focused on the Food Pantry's greatest needs: tomatoes, lettuce and carrots. Tomatoes were the prime focus, and most of our volunteer gardeners provided those. Some also provided carrots or lettuce, and we got plenty of other donations as well.
3. Do you suggest crops for gardeners to grow for the project? (Do some crops lend themselves to this project more than others?)
We suggested 3 crops: tomatoes, lettuce, and carrots. And we kept it simple so that the produce would be familiar to the food pantry clients – smooth skinned red tomatoes (not funky heirlooms), basic lettuce, and carrots.
This all came about after I spoke to the Food Pantry director about their produce supply and demand – she spoke of very generous local farms donating produce, but told of excess Kohlrabi and other less-familiar vegetables…and not enough of the basics. I said to myself – here's something we can help with – and that week a friend offered me some surplus fluorescent lights leftover from an office renovation project. I rewired the lights so i could plug them in, then used some lumber in my basement and leftover materials to build a 3-level rack.

We gave away 50 free tomato seedlings (which I grew in my daughter's bedroom under lights), plus free packets of lettuce & carrot seeds which were donated by a seed company, and at-cost tomato cages bought cheaply at a discount store. So many people love to grow tomatoes that this was an easy decision. But for general guidance, we take our cue from the Food Pantry since they have the best idea of what garden produce people prefer.
4. Do you pick up the harvested crops and deliver them to the food pantry or do the gardeners provide this service?
The gardeners are responsible for this, and it is one of the weak points of the program, as the pantry is only open on a limited schedule. Ideally we'd have a way for donations to be dropped off anytime, or possibly regional captains to collect produce from each part of town.
I don't see us moving toward having a pickup service. Some sort of Google map with all the growers might bring about some collaboration on produce drop-offs.
5. Harvest times vary for different crops. Is there a single collection date or are multiple pickups/deliveries needed as crops mature?
Donations were brought in as the produce was ready, from July through October. We kept a notebook that people used to record what they dropped off, which helped us see the patterns and assess our impact.
6. Would you do this again, and if so, what would you do differently?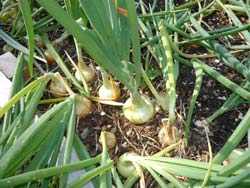 Instead of growing seedlings myself, this year we'll seek donations or spend the $ to buy the seedlings from a local farm; the cost of electricity, soil and pots added up. I will also seek more partner groups; and pursue a small grant. Starting early is key for lining up partners, as spring is a very busy time for everyone, especially local farms and gardeners.
A friend told me – and this was key to keeping costs down – that a researcher at Cornell determined that you don't gain anything by using grow light bulbs unless you are trying to get a plant to flower under the lights. In other words, I could use the free bulbs on hand.
I was hoping to offer a workshop on home gardening to the food pantry clients, but the director of the pantry discouraged me from this idea, saying that people generally lacked either the time, space or capacity to grow and tend a garden. I'm not convinced but she may be right.
Yes, I will be doing this again and already have plans under way for this upcoming season. I think this is a great project to share; it is easily replicable most anywhere and has been very well received in our town, enabling our 'green' group to engage many people not usually interested in our projects. And besides the satisfaction that comes with helping others, this project has been a great experience for my daughters to witness and participate in. And it's a good way to meet other local gardeners in a sharing experience that brings us all closer together.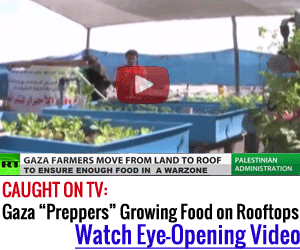 SOURCE : eartheasy.com
About Greg
Greg Horner and his family grow their own garden produce and raise a small flock of chickens in suburban eastern Massachusetts.