How To Survive The Apocalypse
So the apocalypse arrived and the world as we know it has come to an end. What to do next?
Assuming you're one of a handful of survivors, do you have what it takes to make it more than a couple of winters and maybe even sow the seeds for the rebirth of humanity?
Something that we all wonder about… even in an un-conspiracy related scenario, what would you do during an emergency? During a natural disaster, major power outage, martial law, or a pandemic?
This is just a list of basic survival tips that we should all know.
Just a couple weeks ago, I came across another documentary on youtube from the History Channel that I found pretty informative, enlightening, and it really paints a great, detailed picture for you if you're ever caught in the city when SHTF.
Tactics City Bug out Bag
For those just starting, this series starts at the beginning, focusing on skills necessary and then the series moves into gear and knowledge. This video, will focus on building a bug out bag or kit for URBAN Survival. Every environment will require different skills and gear to give yourself the best chance for survival. It begins with the basics and increases from there. When beginning to prep or prepare, skills come first and then gear.
Focuses on the basics of Urban survival in a bug out situation, when Escape from the city & long term survival becomes necessary.
This is the beginning of the new series called "Apocalypse ". It focuses on Gear we should acquire and things we should learn, Research and study to prepare as best we can for the initial phases of starting to Prep and train for survival in any situation. This series will introduce and elaborate on many skills, abilities, planning and gear that will not only aid in survival in an apocalyptic scenario but also in everyday life and other survival situations.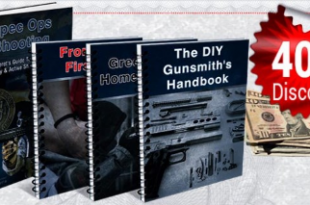 This is a discussion about skills and gear that will be necessary for survival. Not just in an apocalyptic situation, but also in Urban and city survival. We discuss Fire Making, Water Purification, Shelter, First Aid and Self Defense. We talk about the skills and gear needed in general to begin training or prepping.
The Entire series (Apocalypse Tips) begins with the other videos that discuss edibles, skills and other facts.
We discuss gear NECESSARY for starting a bug out bag and preparing to possibly bug out from a heavily populated or Urban are into a remote or wilderness type of setting. When life or circumstance dictates, we may be have to evacuate from our comfort zone and are forced into a situation that survival on a basic & primitive level becomes necessary.
The items discussed are fairly inexpensive and easily obtainable.
These items will offer an excellent means for making survival easier and somewhat more comfortable.
This is not an attempt to sell gear or supplies, just an evaluation of some items.
There is always more that can be added, this is an introduction to the skills everyone should possess for the best chance of survival. There is always more that can be added…more shelter types, first aid techniques, self defense moves, water purification methods and food gathering and prep.
Take what you can and leave the rest.
source : youtube.com
Skills Necessary Skills Everyone Should Possess For The Best Chance Of Survival
This series will introduce and elaborate on many skills, abilities, planning and gear that will not only aid in survival in an apocalyptic scenario but also in everyday life and other survival situations.
This video is an introduction to 6 skills that are necessary for survival. Not just in an apocalyptic situation, but also in wilderness and forest survival. It discusses Fire Making, Water Purification, Shelter, First Aid and Self Defense.
source : youtube.com
SHTF – After Armageddon
Look around and notice the increased number of massive disasters that have struck the U.S. in recent years, going back to Hurricane Katrina in fact that devastated New Orleans. Then look globally to Fukushima and the Japanese in large numbers who were forced to evacuate on short notice due to the nuclear reactor meltdown.
Another good reason? The Cold War is back from the pages of history — and it's back with a vengeance. The U.S. may finally find itself in a massive conflict with Russia in the coming years (if you've been watching the news recently you already know this).
Whatever the next disaster, are you prepared to evacuate on short notice? Or like a lot of people not prepared, are you ready to lose everything? A good Bug Out Bag can be a life saver in that regard.
One tactic that will make bugging out go quickly is having 80% of your gear (and food) already packed and just waiting in a closet in your home or your garage for that day when you're going to need to evacuate with your gear, knowing you might be in a hurry.
When bugging out by a vehicle as your first means of escape, there are a number of other items that will come in necessary at different times, including fishing gear, hunting gear, and gear for self defense. Personal hygiene needs, communications equipment like a CB and two way radios …
Keep in mind that traveling will likely be an important aspect of surviving in a post apocalypse.
Gun stores will be raided as well (though not all of those raids are likely to end well). Hospitals and medical clinics will be next. As the days and weeks pass, and refugees and other survivors make their way for more remote suburbs and smaller towns, in a number of areas several places will serve as good places to get supplies and other resources — just depends on who is thinking that day, and realizes these places exist, and then gets there while there are still supplies to be had.
Defense Strategy and Capabilities .Conflicts and alliances around the globe are shifting constantly, enhancing the need for reliable and timely research and analysis. CSIS analyzes a wide range of issues related to defense strategy and capabilities.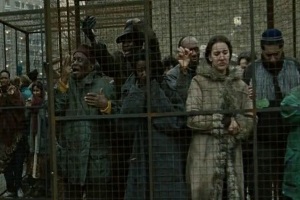 Anything can happen in a land without laws or organized government.
What will happen when the state collapses? Will society descend into lawlessness, or can we seize the opportunity to let our human potential flourish?
Detailed tips on what it may take to survive in a land where crime and violence are rampant, stores have closed down, and the only food you have is either what you stored before hand, or what you can grow, find, or barter for.
A major disaster including a wave of homegrown terrorists with chemical bombs will make several regions dangerous places to live.
Your survival depends on your ability to create a fire easily and repeatedly. Those words are important. If it takes you a half hour to find kindling and combustibles, you don't want to spend another cold and hungry half hour trying to bang rocks together to get a spark. That's far too much time and energy wasted. However, matches or lighters will not be the solution either. During the apocalypse, you'll need to create a fire nearly everyday to cook your food, sanitize drinking water and to warm your bones.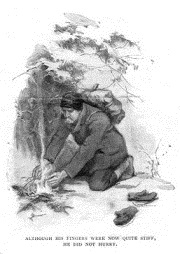 Survival Food Prepping Ideas/ULTIMATE Top Skills 2017
Discover how to survive: Most complete survival tactics, tips, skills and ideas like how to make pemmican, snow shoes, knives, soap, beer, smoke houses, bullets, survival bread, water wheels, herbal poultices, Indian round houses, root cellars, primitive navigation, and much more at: The Lost Ways
The Lost Ways is a far-reaching book with chapters ranging from simple things like making tasty bark-bread-like people did when there was no food-to building a traditional backyard smokehouse… and many, many, many more!
Here's just a glimpse of what you'll find in The Lost Ways:
From Ruff Simons, an old west history expert and former deputy, you'll learn the techniques and methods used by the wise sheriffs from the frontiers to defend an entire village despite being outnumbered and outgunned by gangs of robbers and bandits, and how you can use their wisdom to defend your home against looters when you'll be surrounded.
Native American ERIK BAINBRIDGE – who took part in the reconstruction of the native village of Kule Loklo in California, will show you how Native Americans build the subterranean roundhouse, an underground house that today will serve you as a storm shelter, a perfectly camouflaged hideout, or a bunker. It can easily shelter three to four families, so how will you feel if, when all hell breaks loose, you'll be able to call all your loved ones and offer them guidance and shelter? Besides that, the subterranean roundhouse makes an awesome root cellar where you can keep all your food and water reserves year-round.
From Shannon Azares you'll learn how sailors from the XVII century preserved water in their ships for months on end, even years and how you can use this method to preserve clean water for your family cost-free.
Mike Searson – who is a Firearm and Old West history expert – will show you what to do when there is no more ammo to be had, how people who wandered the West managed to hunt eight deer with six bullets, and why their supply of ammo never ran out. Remember the panic buying in the first half of 2013? That was nothing compared to what's going to precede the collapse.
From Susan Morrow, an ex-science teacher and chemist, you'll master "The Art of Poultice." She says, "If you really explore the ingredients from which our forefathers made poultices, you'll be totally surprised by the similarities with modern medicines." Well…how would you feel in a crisis to be the only one from the group knowledgeable about this lost skill? When there are no more antibiotics, people will turn to you to save their ill children's lives.
If you liked our video tutorial on how to make Pemmican, then you'll love this: I will show you how to make another superfood that our troops were using in the Independence war, and even George Washington ate on several occasions. This food never goes bad. And I'm not talking about honey or vinegar. I'm talking about real food! The awesome part is that you can make this food in just 10 minutes and I'm pretty sure that you already have the ingredients in your house right now.
Really, this is all just a peek.
The Lost Ways is a far-reaching book with chapters ranging from simple things like making tasty bark-bread-like people did when there was no food-to building a traditional backyard smokehouse… and many, many, many more!

And believe it or not, this is not all…
Table Of Contents:
The Most Important Thing
Making Your Own Beverages: Beer to Stronger Stuff
Ginger Beer: Making Soda the Old Fashioned Way
How North American Indians and Early Pioneers Made Pemmican
Spycraft: Military Correspondence During The 1700's to 1900's
Wild West Guns for SHTF and a Guide to Rolling Your Own Ammo
How Our Forefathers Built Their Sawmills, Grain Mills,and Stamping Mills
How Our Ancestors Made Herbal Poultice to Heal Their Wounds
What Our Ancestors Were Foraging For? or How to Wildcraft Your Table
How Our Ancestors Navigated Without Using a GPS System
How Our Forefathers Made Knives
How Our Forefathers Made Snow shoes for Survival
How North California Native Americans Built Their Semi-subterranean Roundhouses
Our Ancestors'Guide to Root Cellars
Good Old Fashioned Cooking on an Open Flame
Learning from Our Ancestors How to Preserve Water
Learning from Our Ancestors How to Take Care of Our Hygiene When There Isn't Anything to Buy
How and Why I Prefer to Make Soap with Modern Ingredients
Temporarily Installing a Wood-Burning Stove during Emergencies
Making Traditional and Survival Bark Bread…….
Trapping in Winter for Beaver and Muskrat Just like Our Forefathers Did
How to Make a Smokehouse and Smoke Fish
Survival Lessons From The Donner Party
Books can be your best pre-collapse investment.
The Lost Ways (Learn the long forgotten secrets that helped our forefathers survive famines,wars,economic crisis and anything else life threw at them)
Survival MD (Best Post Collapse First Aid Survival Guide Ever)
Conquering the coming collapse (Financial advice and preparedness )
Liberty Generator (Build and make your own energy source)
Backyard Liberty (Easy and cheap DIY Aquaponic system to grow your organic and living food bank)
Bullet Proof Home (A Prepper's Guide in Safeguarding a Home )
Family Self Defense (Best Self Defense Strategies For You And Your Family)
 Survive Any Crisis (Best  Items To Hoard For A Long Term Crisis)
Survive The End Days (Biggest Cover Up Of Our President)
Drought USA (Discover The Amazing Device That Turns Air Into Water)