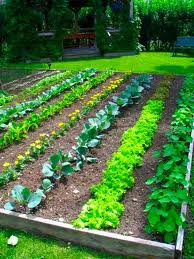 When we covered alternative fertilizers the other night in our Survival Gardening Webinar, we got to talk a bit about composting human "waste." In that, we were almost entirely focused on the pros and cons and dangers of excrement, not using human urine as a natural fertilizer.
Since we ran short on time, that was fine – but what I do want everyone to know is this: urine is a safe, powerful and free fertilizer that may just save your hide if traditional fertilizers become unavailable in the future.
I've seen an amazing garden fed with nothing but diluted urine, so I know this method works. It also makes sense if you consider the order inherent in the universe. If I were going to design a system, I would make the wastes from one organism feed another.
Unlike feces, urine is sterile when it leaves the human body, so you're not dealing with questions like "how long does it take for E. Coli to die in the soil" and "will this give me cholera?"
A common question I've heard related to urine is "won't it burn my plants?" People have seen burnt spots in their yard left by their dogs so this is a legitimate concern.
The answer is no. Not if you dilute it. That way the nitrogen and salt content won't be a problem.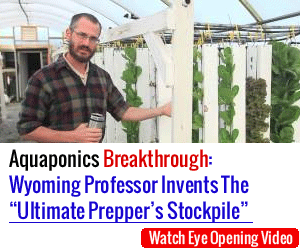 SOURCE : http://theprepperproject.com/urine-fertilizer/
About David Goodman
David Goodman is an amateur scientist and hard-core gardener who has grown his own food since 1984. At age five, he sprouted a bean in a Dixie cup of soil and caught the gardening bug. Soon after, his dad built an 8' by 8' plot for him and David hasn't stopped growing since. David writes a regular column for Natural Awakenings magazine in North Central Florida, posts on the Mother Earth News blog, owns a nursery of hard-to-find tropical edibles (www.floridafoodforests.com) and grows roughly 1.5 zillion plants on his one-acre homestead. In mid-2012, he launched www.floridasurvivalgardening.com as a place to share his ongoing experiments with tropical and temperate crops. He currently has over 20 intensive beds, multiple field plots, over 100 fruit trees, 50 chickens and ducks, and a series of ongoing experiments in-progress – all of which bring him closer each day to complete food security. David is a Christian, a husband, a father of six, a cigar-smoker and an unrepentant economics junkie. You can also read his articles on his site: Florida Survival Gardening