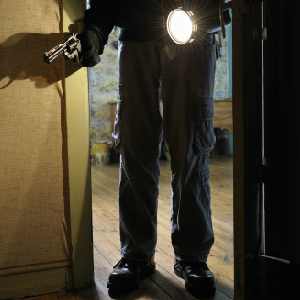 How Would You Handle A Home Intruder: With Lethal Force Or With Non-Lethal Ammo?
To kill or not to kill. That is the question. You may be perfectly within your legal and ethical rights to end the life of a home intruder, but is that what you want to do? That's what you have to ask yourself, and I'd recommend that you do it before it happens, not afterward.
If I wake up to an uninvited person in my home at 3 in the morning, there is only one assumption that I can make: that he is there to rob me and very possibly to rape, kill or kidnap my wife and/or my children. If I assume anything less than that, I'm a fool.
So I already feel that I have the right to protect myself in any fashion that I choose, including shooting to kill if that's the option that seems best in order to accomplish my goal of keeping my family members safe. By breaking into my home, this intruder has forfeited his rights to a friendly, sit-down chat; and if he ends up dying under my roof, well, better him than one of us who lives there.
But let's look at the other side of the coin for a moment, because there are repercussions to everything that we do in life. If I end the life of a home intruder, there's no bringing him back. Regardless of how he got in and what his intentions were, he's gone forever.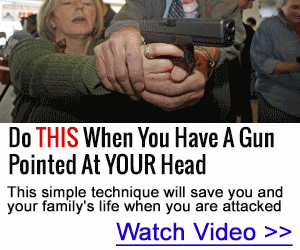 What if I find out after the fact that I shot a mentally handicapped person who was too confused to know where he was and didn't even have a weapon? Or what if he was an unarmed teenager who was trying to "prove himself" to his friends? I'm not saying that I would not be within my rights to use lethal force; I'm just saying that if I ever ended up regretting my decision to shoot the intruder dead, those regrets would go unresolved.
And, of course, there is also the possibility that I could harm my wife or one of my children if I use live ammo to try to kill a home intruder. One or more of my family members could be near the intruder when I shoot without me seeing them in the dark. Or what if one of my bullets passes through a wall and strikes my child or wife?
I strongly believe that I am within my rights to shoot and kill a home intruder. But that doesn't mean that doing it is necessarily the right response for everyone. Another option for possibly taking down a home intruder without ending his life is non-lethal ammo. If you choose this route, here are five types you may want to consider:
Rubber bullets: They won't penetrate the skin, but will leave serious welts that will require medical attention.
Wax bullets: These could penetrate the skin at close range or if they strike a sensitive body part.
Plastic bullets: These are used by police for riot control. They're also used for target practice.
Electric bullets: These are metal or rubber bullets that release an electrical charge when they hit a target, much like a Taser or other shock weapon.
Bean bag rounds: These are designed to incapacitate the target and leave large welts, but not penetrate the skin.
The biggest concern that some people have with non-lethal ammo is that it might result in only slowing down some intruders — including particularly large men — and not stopping them. They say that non-lethal ammo could end up infuriating the home intruder and making the situation even worse for you and your family. And if you end up in a gun fight with a home intruder, it's very likely that he will be using live ammo.
So, if you use live ammo to try to stop a home intruder, you're within your rights to do so. But if you can't bring yourself to do that for whatever reason, there are alternatives, including non-lethal ammo. Only you can make the decision that's right for you and your family. The most important thing is to make this decision in advance and then be as prepared as possible should that nightmare situation ever present itself.
Other useful resources:
Survive Attack to Our Power Grid System (Weapon That Can Instantly End Modern Life in America)
Survival MD (Best Post Collapse First Aid Survival Guide Ever)
Backyard Innovator (A Self Sustaining Source Of Fresh Meat,Vegetables And Clean Drinking Water)
Blackout USA (EMP survival and preparedness)
Conquering the coming collapse (Financial advice and preparedness )
Liberty Generator (Build and make your own energy source)
Backyard Liberty (Easy and cheap DIY Aquaponic system to grow your organic and living food bank)
Bullet Proof Home (A Prepper's Guide in Safeguarding a Home )
Family Self Defense (Best Self Defense Strategies For You And Your Family)
 Survive Any Crisis (Best  Items To Hoard For A Long Term Crisis)
Survive The End Days (Biggest Cover Up Of Our President)
Drought USA(Discover The Amazing Device That Turns Air Into Water)
SOURCE : personalliberty.com
Frank Bates is a contributing writer to Patriot Headquarters, a new website featuring 100s of articles on how to be more self-reliant. Frank is also the founder of Food4Patriots, a supplier of emergency food suitable for long-term storage, survival and emergency preparedness.