The Weekend Vigilante, Sheila Zilinsky is joined by internationally acclaimed Steve Quayle and award winning lawman and trooper Dr. Greg Evensen in a show that might just be the most important show that can ben heard today, this week, month or year, as they delve deeply into the "importance of the second amendment and the New World Order globalists plans for the gun owners of America."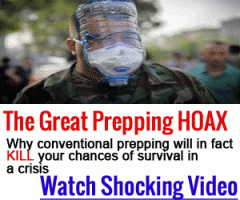 Also discussed is the situation between the US and Russia and what the dire implications for America are, and how America needs to wake up and understand what is happening, because those unaware of what is going on will the very people harmed the most.
Key quote from Quayle – "Any law enforcement agent, any military officer, or infantry men, any state, local or county politician, who votes for the disarmament  of the American public is a co-executioner in the plans that have been made. They're not coming for the guns, they're coming for the gun owners. "
If you listen to nothing else today, you must listen to the show below!

Other useful resources:
Backyard Innovator (A Self Sustaining Source Of Fresh Meat,Vegetables And Clean
Blackout USA (EMP survival and preparedness)
Conquering the coming collapse (Financial advice and preparedness )
Liberty Generator (Build and make your own energy source)
Backyard Liberty (Easy and cheap DIY Aquaponic system to grow your organic and living food bank)
Bullet Proof Home (A Prepper's Guide in Safeguarding a Home )
Family Self Defense (Best Self Defense Strategies For You And Your Family)
Sold Out After Crisis (Best 37 Items To Hoard For A Long Term Crisis)
SOURCE :  Wake up America