NASA Conference announces NIBIRU PLANET -X
Nibiru Planet X Causing Pole Shift. Updates on what he believes about Planet X nIBIRU and a coming pole shift, and how the government and NASA are covering up imminent global catastrophe.
The nearing of Planet X Nibiru, which has comet-like tails that are attracted to the Earth because of static electricity.
How better to validate the approach of a rogue magnetic planet than observe its effect on Earth's magnetosphere?  The NICT simulator provided real-time visualizations of Earth's magnetosphere for nearly a decade until it was abruptly terminated .  Not a surprising move by the cover-up, given how vividlyMagSim portrayed a progressive magnetic onslaught from Planet X that could not be blamed on the Sun.  While other sources of real-time data have confirmed the deformations of Earth's magnetosphere is worsening, the availability of such data is becoming increasingly sporadic.  Relying upon thinly-veiled lies of omission, the cover-up continues to incriminate itself like a wanton criminal impervious to prosecution.

"Any plot of a magnetosphere will show output from the N Pole, regardless of what activity might be ongoing at the S Pole. Magnetons flow out from the N Pole, circle round, and return at the S Pole. What would cause the Earth's magnetosphere to temporarily show only an outbound stream (blue lines), and this almost entirely turned quickly in space toward the direction of the Earth's magnetic S Pole rather than arching out into space before returning, but then bypassing the Earth's S Pole? It is as though the magnetons are diverted away from returning to the Earth's S Pole, and this is what is occurring.
"We have stated that the N Pole of Planet X is increasingly pointing toward Earth, forcing the magnetic N Pole of Earth to push away during the daily Earth wobble that results. If this flow of magnetons from Planet X is strong enough, the magnetons flowing out the Earth's N Pole cannot fight the push in order to return to the Earth's S Pole. In this case, they join the larger field temporarily formed by Planet X and the Earth, which are attempting to form an end-to-end magnet at this point, and return through the S Pole of Planet X! 
What relationship, if any, does this have to the strong series of quakes in Samoa? We have described this part of the globe, the Indo-Australian plate that is being pushed under the Himalayas, as the brake point, holding back larger plate adjustment worldwide. Thus, this is where global adjustments start. This plate moves, then other adjustment that were waiting to happen can proceed. The relationship between the magnetic simulation charts showing the S Pole temporarily disappearing and the quakes is that a stronger and more violent wobble occurred when the N Pole of Planet X temporarily pointed its N Pole at Earth, forcing an end-to-end alignment of their magnetospheres. This is a preview of the severe wobble we have stated will precede the lean-to-the-left. This is the cause of the severe wobble we have predicted. More is to come!"(source) ZetaTalk: Severe Wobble
The self-proclaimed experts claim that Nibiru is now gradually slowing the rotation of the Earth, and by 2017, it will slow down by a quarter. Subsequently, the planet will cause global warming, because of which the continents, with the exception of some of the mountains, would be completely flooded. Other consequences of a rapprochement with Nibiru, according to ufologists, will be a powerful storms and volcanic eruptions.
In the ancient Sumero-Akkadian mythology is a relatively untested cosmological concept associated with Marduk, the Supreme deity of the Pantheon of Babylonia. It is assumed that this term designated a certain point in the night sky (most likely in the constellation of the dragon). Subsequently, a host of pseudo-scientific theories, which Nibiru appeared as an unknown "official" science planet Solar system once in 3600 years passing between Mars and Jupiter. Some of these theories imply that this planet is inhabited by intelligent beings, which in the past people believed the deities. The end of the world, to provoke the gravitational influence of planets, the proponents of such theories expected in 2012. However, as stated by serious experts, the existence of the planet Nibiru is confirmed by modern science, but is not implied by most of the Sumerian-Akkadian mythology, from which its image was allegedly taken.
It is worth noting that in recent times many people associate Nibiru with the hypothetical ninth planet in the Solar system, the probability of the existence of which in the beginning of this year, experts said California Institute of technology Michael brown and Konstantin Batygin. Although the existence of this planet will not be confirmed definitively, and to observe it directly scientists still did not work, she has acquired their own "apocalyptic" theories — in particular, earlier it was suggested that the gravitational field "of Planet X" could redirect to the face of the Earth many dangerous asteroids.
How to prepare for Planet X
A lot of people are asking "How to survive Planet X collision?" and mostly freaking out about the upcoming predictions maybe being true and the people in charge hiding it from us.  If the poles shift, surviving the pole shift may be VERY difficult, however, some suggest it is doable! Being a survivalist myself, I would like to think that is possible.  The reasons the poles shift is due to the "orbital halt" theory, which suggests that the gravitational influence and pull from Planet X will be so great it will cause the orbit to halt and poles to shift. Truly it would not be an orbital halt but for a split brief moment of Universal history…however, I like to think of it more like a "rotation halt" myself.  Some of the historical end times disasters (such as the ice age, possibly the great flood, the dinosaurs etc), may actually be a result of a Planet X type object causing polar shifts and harsh conditions beyond unprepared survival.  If indeed Planet X has come close to Earth before, as many objects in space do maintain a reliable orbit, then it is reasonable to assume at an earlier time, Planet X may have been astronomically visible to even amateurs of a much less sophisticated civilization.  Perhaps Hipparchus for example, could have seen something like Planet X and not even realized it possible for a collision. After all, most civilizations believed the world to be flat, not spherical in nature; so although they may be able to observe moving objects in the sky and possibly even be able to physically see Nibiru, it is possible they could not identify a threat at all.  We have much stronger capabilities in today's modern space age, and can absolutely identify threats.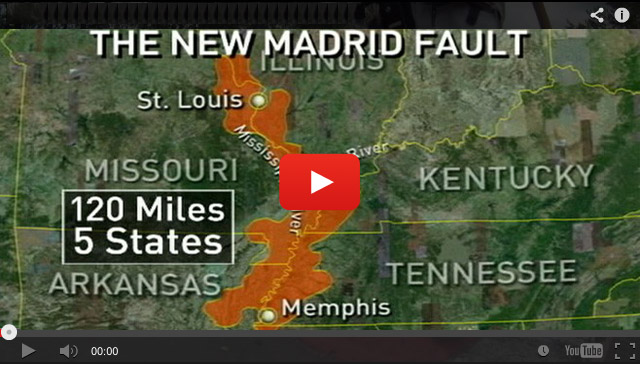 Survival Tips
Disposing of human waste and trash correctly is imperative to avoid any scavenger carrion and disease.  You do not want to attract snakes, roaches, or rats to your campsite or settlement. Digging holes at least 60 meters out from your campsite is a wise decision in order to dispose of human waste.  Trash should be burned.
You may want to use the decomposing human waste as a fertilizer for your garden soils, as seen in the Hollywood blockbuster The Martian, where Matt Damon's character uses astronaut waste to grow a garden of potatoes on Mars.
Unfortunately, it is important to mention that dead bodies decompose and decay.  This brings disease.  Since it may be very difficult to bury most of the dead, cremation may become an essential part of your survival.  If you are going to build a settle or repair a home, deceased must be appropriately taken care of, or the
disease will become a terrible problem.
Survival Food Prepping Ideas/ULTIMATE To
---
Discover how to survive: Most complete survival tactics, tips, skills and ideas like how to make pemmican, snow shoes, knives, soap, beer, smoke houses, bullets, survival bread, water wheels, herbal poultices, Indian round houses, root cellars, primitive navigation, and much more at: The Lost Ways
The Lost Ways is a far-reaching book with chapters ranging from simple things like making tasty bark-bread-like people did when there was no food-to building a traditional backyard smokehouse… and many, many, many more!
Here's just a glimpse of what you'll find in The Lost Ways:
From Ruff Simons, an old west history expert and former deputy, you'll learn the techniques and methods used by the wise sheriffs from the frontiers to defend an entire village despite being outnumbered and outgunned by gangs of robbers and bandits, and how you can use their wisdom to defend your home against looters when you'll be surrounded.
Native American ERIK BAINBRIDGE – who took part in the reconstruction of the native village of Kule Loklo in California, will show you how Native Americans build the subterranean roundhouse, an underground house that today will serve you as a storm shelter, a perfectly camouflaged hideout, or a bunker. It can easily shelter three to four families, so how will you feel if, when all hell breaks loose, you'll be able to call all your loved ones and offer them guidance and shelter? Besides that, the subterranean roundhouse makes an awesome root cellar where you can keep all your food and water reserves year-round.
From Shannon Azares you'll learn how sailors from the XVII century preserved water in their ships for months on end, even years and how you can use this method to preserve clean water for your family cost-free.
Mike Searson – who is a Firearm and Old West history expert – will show you what to do when there is no more ammo to be had, how people who wandered the West managed to hunt eight deer with six bullets, and why their supply of ammo never ran out. Remember the panic buying in the first half of 2013? That was nothing compared to what's going to precede the collapse.
From Susan Morrow, an ex-science teacher and chemist, you'll master "The Art of Poultice." She says, "If you really explore the ingredients from which our forefathers made poultices, you'll be totally surprised by the similarities with modern medicines." Well…how would you feel in a crisis to be the only one from the group knowledgeable about this lost skill? When there are no more antibiotics, people will turn to you to save their ill children's lives.
If you liked our video tutorial on how to make Pemmican, then you'll love this: I will show you how to make another superfood that our troops were using in the Independence war, and even George Washington ate on several occasions. This food never goes bad. And I'm not talking about honey or vinegar. I'm talking about real food! The awesome part is that you can make this food in just 10 minutes and I'm pretty sure that you already have the ingredients in your house right now.
Really, this is all just a peek.
The Lost Ways is a far-reaching book with chapters ranging from simple things like making tasty bark-bread-like people did when there was no food-to building a traditional backyard smokehouse… and many, many, many more!
And believe it or not, this is not all…
Table Of Contents:
The Most Important Thing
Making Your Own Beverages: Beer to Stronger Stuff
Ginger Beer: Making Soda the Old Fashioned Way
How North American Indians and Early Pioneers Made Pemmican
Spycraft: Military Correspondence During The 1700's to 1900's
Wild West Guns for SHTF and a Guide to Rolling Your Own Ammo
How Our Forefathers Built Their Sawmills, Grain Mills,and Stamping Mills
How Our Ancestors Made Herbal Poultice to Heal Their Wounds
What Our Ancestors Were Foraging For? or How to Wildcraft Your Table
How Our Ancestors Navigated Without Using a GPS System
How Our Forefathers Made Knives
How Our Forefathers Made Snow shoes for Survival
How North California Native Americans Built Their Semi-subterranean Roundhouses
Our Ancestors'Guide to Root Cellars
Good Old Fashioned Cooking on an Open Flame
Learning from Our Ancestors How to Preserve Water
Learning from Our Ancestors How to Take Care of Our Hygiene When There Isn't Anything to Buy
How and Why I Prefer to Make Soap with Modern Ingredients
Temporarily Installing a Wood-Burning Stove during Emergencies
Making Traditional and Survival Bark Bread…….
Trapping in Winter for Beaver and Muskrat Just like Our Forefathers Did
How to Make a Smokehouse and Smoke Fish
Survival Lessons From The Donner Party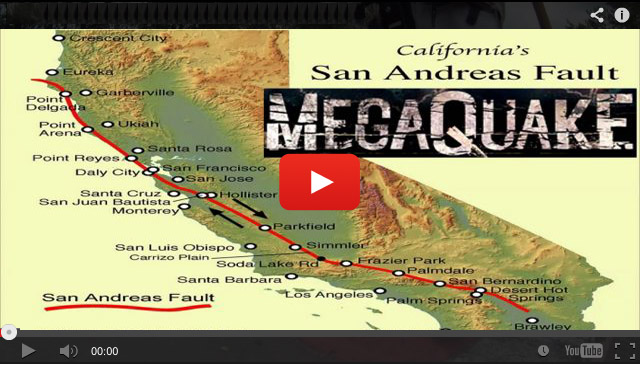 Books can be your best pre-collapse investment.
The Lost Ways (Learn the long forgotten secrets that helped our forefathers survive famines,wars,economic crisis and anything else life threw at them)
Survival MD (Best Post Collapse First Aid Survival Guide Ever)
Conquering the coming collapse (Financial advice and preparedness )
Liberty Generator (Build and make your own energy source)
Backyard Liberty (Easy and cheap DIY Aquaponic system to grow your organic and living food bank)
Bullet Proof Home (A Prepper's Guide in Safeguarding a Home )
Family Self Defense (Best Self Defense Strategies For You And Your Family)
 Survive Any Crisis (Best  Items To Hoard For A Long Term Crisis)
Survive The End Days (Biggest Cover Up Of Our President)
Drought USA (Discover The Amazing Device That Turns Air Into Water)