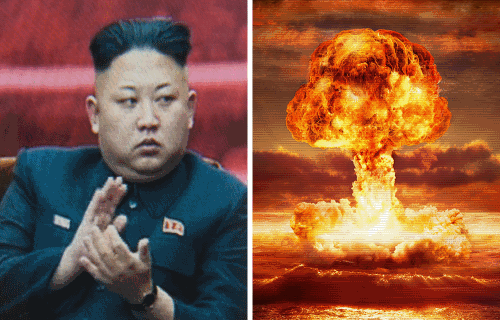 A high-level North Korean defector has just dropped a bombshell in an interview with Lester Holt of NBC News, explaining that his former country's crazed dictator Kim Jong Un not only has highly capable nuclear weapons, but that he's ready to use them to nuke America.
Kim Jong Un is the political expression of leftism to the extreme. He leads a nation of mind-controlled "citizens" who are thrown into gulags for expressing any words or ideas the political leadership doesn't like. (This is where California is now headed, as a lawmaker there recently introduced a bill to criminalize anyone who publishes so-called "fake news" … meaning any news the insane Leftists don't like.)
As a political tyrant, Kim Jong Un mirrors many of the tactics of the corrupt political establishment in America, using his state-run media to brainwash his entire population into thinking that North Korea is under constant threat from the United States. Our own brainwashing media has similarly convinced all Leftists in America that our elections are run by the Russians, an idea just as foolish as the nonsense spewed by Kim Jong Un to keep his own population mind controlled and submissive.
In order to maintain his political power in North Korea, where more and more citizens there are able to access "independent media" via the physical sharing of SD cards that contain videos of news programs and TV shows from the outside world, Kim Jong Un has claimed he is going to strike back against his enemies and launch nuclear missiles to destroy the United States. Via NBC News, linked above:
According to Thae, North Korean dictator Kim Jong Un is "desperate in maintaining his rule by relying on his [development of] nuclear weapons and ICBM… Once he sees that there is any kind of sign of a tank or an imminent threat from America, then he would use his nuclear weapons with ICBM."

North Korea is well known to possess nuclear weapons and has accelerated its nuclear weapons testing since Kim Jong Un took power.
Kim Jong Un can best be described as an extreme totalitarian crybully who claims to be the victim while threatening to nuke his political enemies. This mirrors the total insanity of the kind of Leftists that now dominate California politics, by the way, who similarly claim they have the right to murder conservative guest speakers to make sure they cannot utter words which might "harm" the fragile minds of California campus snowflakes. In the same way that Leftists have repeatedly threatened to assassinate Donald Trump because they don't like his politics, Kim Jong Un says he's going to launch nuclear weapons against the United States in order to eliminate his enemies.
During his NBC interview, the North Korean defector added, "Kim Jong Un is a man who can do anything beyond the normal imagination… the final and the real solution to the North Korean nuclear issue is to eliminate Kim Jong Un from the post."
North Korea has at least two satellites that pass directly over North America… do they carry nuclear warheads for an EMP attack?
Unbeknownst to most Americans, North Korea already possesses at least two satellites that orbit directly over North America. Conceivably, those satellites could already be carrying nuclear warheads and re-entry shielding, allowing North Korea to "drop" nukes into the atmosphere over North America. By detonating those nukes at altitude (perhaps 150 – 500 miles high), an EMP attack would be initiated that could take down the entire national power grid.
As reported by Natural News, a grid down scenario could kill 90% of the American people in the aftermath of a broken society:
The hearing, "Electromagnetic Pulse (EMP): Threat to Critical Infrastructure," before the House Homeland Security Committee's Subcommittee on Cybersecurity, Infrastructure Protection, and Security Technologies explored the effects that an EMP would have… Dr. Peter Pry, a member of the Congressional EMP Commission and executive director of the Task Force on National and Homeland Security, said during testimony that the issue is urgent because an EMP event could wipe out nine-tenths of the nation's population.
"Natural EMP from a geomagnetic super-storm, like the 1859 Carrington Event or 1921 Railroad Storm, and nuclear EMP attack from terrorists or rogue states, as practiced by North Korea during the nuclear crisis of 2013, are both existential threats that could kill 9 of 10 Americans through starvation, disease, and societal collapse," he said.
This means North Korea may already possess a weapon that could kill 90% of all Americans, and we have absolutely no defense against it.
If you aren't doubling down on your preparedness during all this, you're oblivious to reality. This is the time to double check all your storable food, bugout plans and off-grid survival gear to make sure you're ready to be the 1 in 10 who makes it through the post-EMP apocalypse, should one occur. It's truly astonishing to realize that the fate of 90% of Americans may rest in the hands of an extreme left-wing totalitarian mad man who thinks he's a god.
We're launching new websites to cover nuclear terrorism and radiation
In preparation for the rapidly growing risk of nuclear war or nuclear terrorism, we're launching two new sites you'll want to bookmark: Radiation.news and Nuclear.news. Watch for more content coverage at those websites soon. We're also looking at ways to increase our laboratory acquisition of radiation detection technology so that we can bring you more details on radiation contamination of food, water, air and soil.
Keep in mind I've also recently been awarded a U.S. patent on a breakthrough anti-radiation formula that eliminates Cesium-137 radionuclides from the body. I hope to bring you more news about radiation cleanup as events unfold.
Could you survive after an EMP attack? Would you be able to sustain your loved ones when all hell breaks loose? In this video, I will unearth a long-forgotten secret that helped our ancestors survive famines, wars, economic crises, diseases, droughts, and anything else life threw at them… a secret that will help you do the same for your loved ones when America crumbles into the ground. I'm also going to share with you three old lessons that will ensure your children will be well fed when others are rummaging through garbage bins. Click here to learn all about the 3 skills that will help you thrive in any crises situation.
Listen to my full podcast on North Korea, Kim Jong Un and orbital nukes
I've recorded a full podcast on all this. You can listen to it at the Health Ranger Report website, or listen below (SHARE all these, as they contain potentially lifesaving advice for nuclear preparedness):
SOURCE : bugout.news
Survival Food Prepping Ideas/ULTIMATE Top Skills 2017
Discover how to survive: Most complete survival tactics, tips, skills and ideas like how to make pemmican, snow shoes, knives, soap, beer, smoke houses, bullets, survival bread, water wheels, herbal poultices, Indian round houses, root cellars, primitive navigation, and much more at: The Lost Ways
The Lost Ways is a far-reaching book with chapters ranging from simple things like making tasty bark-bread-like people did when there was no food-to building a traditional backyard smokehouse… and many, many, many more!
Here's just a glimpse of what you'll find in The Lost Ways:
From Ruff Simons, an old west history expert and former deputy, you'll learn the techniques and methods used by the wise sheriffs from the frontiers to defend an entire village despite being outnumbered and outgunned by gangs of robbers and bandits, and how you can use their wisdom to defend your home against looters when you'll be surrounded.
Native American ERIK BAINBRIDGE – who took part in the reconstruction of the native village of Kule Loklo in California, will show you how Native Americans build the subterranean roundhouse, an underground house that today will serve you as a storm shelter, a perfectly camouflaged hideout, or a bunker. It can easily shelter three to four families, so how will you feel if, when all hell breaks loose, you'll be able to call all your loved ones and offer them guidance and shelter? Besides that, the subterranean roundhouse makes an awesome root cellar where you can keep all your food and water reserves year-round.
From Shannon Azares you'll learn how sailors from the XVII century preserved water in their ships for months on end, even years and how you can use this method to preserve clean water for your family cost-free.
Mike Searson – who is a Firearm and Old West history expert – will show you what to do when there is no more ammo to be had, how people who wandered the West managed to hunt eight deer with six bullets, and why their supply of ammo never ran out. Remember the panic buying in the first half of 2013? That was nothing compared to what's going to precede the collapse.
From Susan Morrow, an ex-science teacher and chemist, you'll master "The Art of Poultice." She says, "If you really explore the ingredients from which our forefathers made poultices, you'll be totally surprised by the similarities with modern medicines." Well…how would you feel in a crisis to be the only one from the group knowledgeable about this lost skill? When there are no more antibiotics, people will turn to you to save their ill children's lives.
If you liked our video tutorial on how to make Pemmican, then you'll love this: I will show you how to make another superfood that our troops were using in the Independence war, and even George Washington ate on several occasions. This food never goes bad. And I'm not talking about honey or vinegar. I'm talking about real food! The awesome part is that you can make this food in just 10 minutes and I'm pretty sure that you already have the ingredients in your house right now.
Really, this is all just a peek.
The Lost Ways is a far–reaching book with chapters ranging from simple things like making tasty bark-bread-like people did when there was no food-to building a traditional backyard smokehouse… and many, many, many more!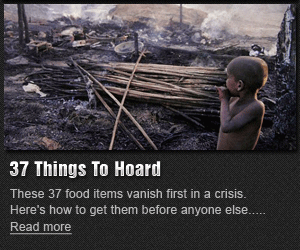 And believe it or not, this is not all…
Table Of Contents:
The Most Important Thing
Making Your Own Beverages: Beer to Stronger Stuff
Ginger Beer: Making Soda the Old Fashioned Way
How North American Indians and Early Pioneers Made Pemmican
Spycraft: Military Correspondence During The 1700's to 1900's
Wild West Guns for SHTF and a Guide to Rolling Your Own Ammo
How Our Forefathers Built Their Sawmills, Grain Mills,and Stamping Mills
How Our Ancestors Made Herbal Poultice to Heal Their Wounds
What Our Ancestors Were Foraging For? or How to Wildcraft Your Table
How Our Ancestors Navigated Without Using a GPS System
How Our Forefathers Made Knives
How Our Forefathers Made Snow shoes for Survival
How North California Native Americans Built Their Semi-subterranean Roundhouses
Our Ancestors'Guide to Root Cellars
Good Old Fashioned Cooking on an Open Flame
Learning from Our Ancestors How to Preserve Water
Learning from Our Ancestors How to Take Care of Our Hygiene When There Isn't Anything to Buy
How and Why I Prefer to Make Soap with Modern Ingredients
Temporarily Installing a Wood-Burning Stove during Emergencies
Making Traditional and Survival Bark Bread…….
Trapping in Winter for Beaver and Muskrat Just like Our Forefathers Did
How to Make a Smokehouse and Smoke Fish
Survival Lessons From The Donner Party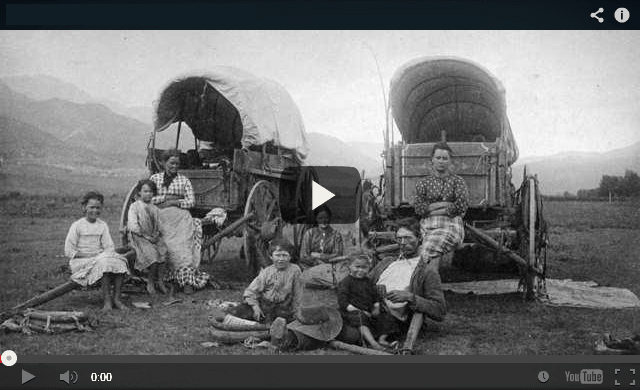 Books can be your best pre-collapse investment.
The Lost Ways (Learn the long forgotten secrets that helped our forefathers survive famines,wars,economic crisis and anything else life threw at them)
Survival MD (Best Post Collapse First Aid Survival Guide Ever)
Conquering the coming collapse (Financial advice and preparedness )
Liberty Generator (Build and make your own energy source)
Backyard Liberty (Easy and cheap DIY Aquaponic system to grow your organic and living food bank)
Bullet Proof Home (A Prepper's Guide in Safeguarding a Home )
Family Self Defense (Best Self Defense Strategies For You And Your Family)
 Survive Any Crisis (Best  Items To Hoard For A Long Term Crisis)
Survive The End Days (Biggest Cover Up Of Our President)
Drought USA (Discover The Amazing Device That Turns Air Into Water)