Nostradamus? Prophet claims WWIII to start in June after Europe closes its borders
If the world does not end in 2015, here is what Nostradamus thinks will happen in 2016. Astrologers are often accurate about events, but are often misty about the time the events will occur. One thing is for certain, we are sitting at the edge of our seats, waiting to see how some events will play out in the near future, especially where Russia, Iran, North Korea, USA are concerned.
CHINA and Russia will start WWIII against the USA within six months of Europe closing its borders because of the migrant crisis, according to a self-style Nostradamus.
A massive asteroid is also set to smash into the Earth, triggering Earthquakes across the globe and more than 1.2billion deaths, according to Pastor Ricardo Salazar – the latest in a line of doomsday religious prophets.
Pastor Ricardo Salazar is claiming to be a new Nostradamus with predicted dates for asteroid strikes, WWIII and the even the second coming of Christ.
RELATED : What Did Nostradamus Predict For 2016?
He is so confident he is right, where all other self-styled prophets have failed before him, he has put together a specific timeline of events from the end of the year until the second coming of Christ in 2023.
If you were hoping for a better 2016, it does not look good if Pastor Ricardo Salazar's premonitions are to be trusted.
A video, urging people to panic buy food, water and medicine for at least a year, has been posted to YouTube.
The narrator of the video, published by Profecias Personales, said: "We pray oh Lord that this video may awaken many people throughout the world about the judgement you are about to perform on the world.
There have been a glut of online wannabe Nostradamus copy cats of late, with End of World predictions ranging from asteroids, to Earthquakes and volcanoes to the CERN Large Hadron Collider creating a black hole that will swallow the planet.
But Pastor Ricardo Salazar took a dig at all before him, claiming many of them would die during his dateline of disaster for giving false days.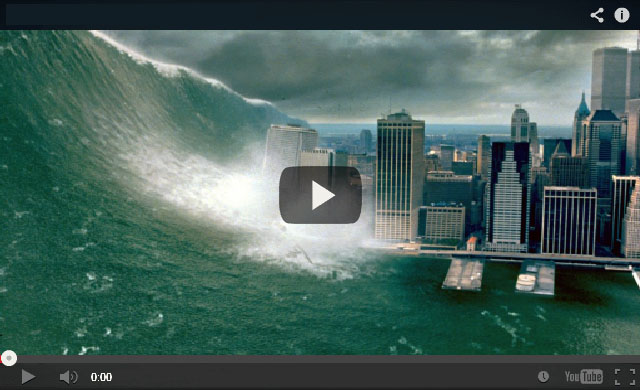 The narrator added: "In this judgement our lord will be very severe against the pastors and false prophets who have lied to the church and given a false gospel.
"He will punish these religious leaders who have sought economic gain instead of preaching the gospel.
"It has been reveal to Pastor Salazar many of these past and false prophets will die during these disasters and they will replaced by others who are fearful of God and do his will.
Pastor Salazar is a Peruvian trained lawyer, who now lives in Japan, and plans to have the biggest Christian church in the world.
The story goes that he was contacted by people two years ago who said God would use him as a channel to set out what was going to happen before his premonitions began.

According to 4 major biblical prophets something truly terrifying is coming our way, and it will hit homeland before the  June 2016…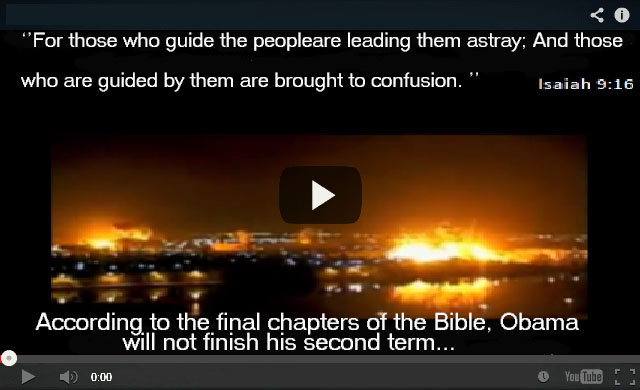 RELATED : Prophecies of Nostradamus – horrible battles, weapons, devastation, death
Other useful resources:
Survive Attack to Our Power Grid System (Weapon That Can Instantly End Modern Life in America)
Survival MD (Best Post Collapse First Aid Survival Guide Ever)
Backyard Innovator (A Self Sustaining Source Of Fresh Meat,Vegetables And Clean Drinking Water)
Blackout USA (EMP survival and preparedness)
Conquering the coming collapse (Financial advice and preparedness )
Liberty Generator (Build and make your own energy source)
Backyard Liberty (Easy and cheap DIY Aquaponic system to grow your organic and living food bank)
Bullet Proof Home (A Prepper's Guide in Safeguarding a Home )
Family Self Defense (Best Self Defense Strategies For You And Your Family)
 Survive Any Crisis (Best  Items To Hoard For A Long Term Crisis)
Survive The End Days (Biggest Cover Up Of Our President)
Drought USA(Discover The Amazing Device That Turns Air Into Water)