This is How They Plan To Microchip Us And Control The Entire Population –  RFID Implants & The Mark of The Beast
Hollywood director Russo goes in-depth for first time on the astounding admissions of Nick Rockefeller, including his prediction of 9/11 and the war on terror hoax, the Rockefeller's creation of women's lib, and the elite's ultimate plan for world population reduction and a microchipped society Aaron Russo joins Alex Jones for a fascinating sit-down in depth video interview on a plethora of important subjects. Aaron begins by describing how the draconian and mafia tactics of Chicago police woke him up to the fact that America wasn't free after his nightclub was routinely raided and he was forced to pay protection money. ARRESTING AMERICANS REFUSING MICROCHIP YR — 2016, 2017, 2018, 2019, 2020
Aaron and Alex then cover a broad range of topics including the private run for profit federal reserve, Aaron's experience in the late 80's with the IRS when they retroactively passed laws to punish silver and gold traders, the real meaning of the word "democracy," what really happened on 9/11 and Aaron's relationship with Nick Rockefeller, who personally tried to recruit him on behalf of the CFR. Aaron also relates how Rockefeller told him that the elite created women's liberation to destroy the family and how they want to ultimately microchip and control the entire population. Rockefeller also told before 9/11 Russo that an unexpected "event" would catalyze the U.S. to invade Afghanistan and Iraq.«
According to 4 major biblical prophets something truly terrifying is coming our way, and it will hit homeland before the 1st of January 2017…
America: Freedom to Fascism Filmmaker Aaron Russo has exposed first-hand knowledge of the elite global agenda during a video interview and live on Alex Jones' nationally-syndicated radio show.
Nick Rockefeller told Russo about the plan to microchip the population, warned him about 'an event that would allow us to invade Afghanistan and Iraq' some eleven months before 9/11 and foretold the fact that the 'War on Terror' would be a hoax wherein soldiers would be looking in caves for non-existant enemies.
Rockefeller also tried to recruit Aaron Russo to the Council on Foreign Relations during the tenure of their friendship. Now, a picture send by the Russo family verifies that friendship and strengthens evidence of the global agenda which Rockefeller related to the filmmaker so frankly during their private conversations.
Russo goes in-depth for first time on the astounding admissions of Nick Rockefeller, including his prediction of 9/11 and the war on terror hoax, the Rockefeller's creation of women's lib, and the elite's ultimate plan for world population reduction and a microchipped society.
In the full interview, available on Google Video, Aaron begins by describing how the draconian and mafia tactics of Chicago police woke him up to the fact that America wasn't free after his nightclub was routinely raided and he was forced to pay protection money. ALERT! President Obama Signs Executive Order to Microchip All Credit Cards
Don't wait until food becomes scarce; start preparing for the future now by becoming as self-reliant as possible. Your long-term chances of survival could very well depend on your ability to feed yourself and your family without relying on someone else.
Aaron and Alex then cover a broad range of topics including the private run for profit federal reserve, Aaron's experience in the late 80's with the IRS when they retroactively passed laws to punish silver and gold traders, the real meaning of the word "democracy," what really happened on 9/11 and Aaron's relationship with Nick Rockefeller, who personally tried to recruit him on behalf of the CFR.
Aaron also relates how Rockefeller told him that the elite created women's liberation to destroy the family and how they want to ultimately microchip and control the entire population. Rockefeller also told Russo, before 9/11, that an unexpected "event" would catalyze the U.S. to invade Afghanistan and Iraq.

We welcome Dr. Katherine Albrecht, privacy researcher, consumer advocate and bestselling author, who joins us for a wide-ranging discussion centred in her fascinating and compelling hypothesis that "the mark of the Beast" in the Book of Revelation might one day see literal fulfilment in the form of electronic identification devices implanted into human beings. Secret Plan To "Microchip" All Newborns In U.S. And Europe
"He also caused everyone (small and great, rich and poor, free and slave) to obtain a mark on their right hand or on their forehead. Thus no one was allowed to buy or sell things unless he bore the mark of the beast – that is, his name or his number." (Rev 13.16,17 NET Bible)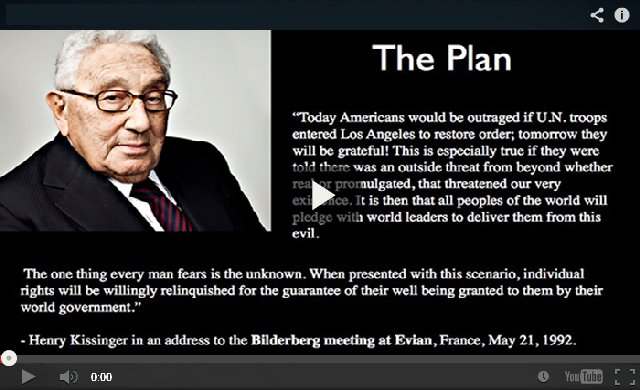 Mindful of recent news that managers at an office block in Stockholm are inviting workers to receive RFID implants in the hand for the sake of ease and efficiency, Dr. Albrecht decribes her successful battle against the dangerous use of RFID implant technology, and explains how an experience of God in 1999 set her on the path of warning the world about the growing infrastructure of surveillance and control.
Dr. Katherine Albrecht is senior executive with the private search engines StartPage and Ixquick, is on the team behind the new privacy-protecting email program StartMail, and holds a Doctorate in Human Development and Consumer Education from Harvard University.
Other useful resources:
The Lost Ways (Learn the long forgotten secrets that helped our forefathers survive famines,wars,economic crisis and anything else life threw at them)
Survival MD (Best Post Collapse First Aid Survival Guide Ever)
Backyard Innovator (A Self Sustaining Source Of Fresh Meat,Vegetables And Clean Drinking Water)
Blackout USA (EMP survival and preparedness)
Conquering the coming collapse (Financial advice and preparedness )
Liberty Generator (Build and make your own energy source)
Backyard Liberty (Easy and cheap DIY Aquaponic system to grow your organic and living food bank)
Bullet Proof Home (A Prepper's Guide in Safeguarding a Home )
Family Self Defense (Best Self Defense Strategies For You And Your Family)
 Survive Any Crisis (Best  Items To Hoard For A Long Term Crisis)
Survive The End Days (Biggest Cover Up Of Our President)
Drought USA (Discover The Amazing Device That Turns Air Into Water)