Planet Nibiru and a Possible Pole Shift URGENT WARNING TO ALL! (A MUST WATCH!)
All indicators are pointing to the return of Planet X, 7X or Planet Nibiru and a possible Pole Shift, as soon as this December 2016! Climate change has already begun around the world just as predicted by John Moore in 2009. Bob Fletcher has been researching the possibilities of Planet X, Nibiru, Nemesis, Wormwood for over 25 years. He recently came forward to lay out his findings with the world. If you are truly concerned about those you love and the future of this planet. Please Share this info. with everybody you know. It may be the most important information you ever share!
Fletcher Says the first sightings will likely be in the month of December 2016 or 2017. With the serious effects hitting the earth over the following 4-5 months after! The same time frame, it had affected the globe previously. This estimate, is derived from the studies of 2 thousand years and 2 thousand documents. Soon everyone will be watching the sky for the NEW STAR, getting larger, NIBIRU, looking like a big single new star. .closer every day! Any smart dog should be watching from this December 2015, for the next few years.
Science Digest Astronomers had located the potential planet in 1982..Said to be only 4 to 7 Billion miles away. It was about that time President Ronald Reagan was given the scientific "heads up" A few years later the Naval Observatory agreed, (Dr Harrington.) described @ Right. NASA released a statement in 1992 that a unknown body was out there..he had studied it for 15 years, before his sudden death, that left many wondering if it was murder.
In 1992 Dr. Harrington died mysteriously quick before he finished his formal report on NIBIRU..However we have the Video taped report of his meeting with Dr. Sitchin, who he finally agreed with, that the planet X was there and was big, and could be headed back ,that was 1992. 1993 Reagan did his strange alien approaching speech on the floor of the United Nations..and all the Continuity of Government hide outs became a priority for the next 23 years! (a world wide program.)(1992) In revelations ,predictions of the future of humanity in the bible, there are many that are 100% descriptions of the INCOMING of NIBIRU. One is brilliantly discovered and deciphered by Mr Broussard.
(Possible Scenario's)
One scenario, earth will pass through the debris field of meteorites, at least twice. Once after it comes inward around the sun, second time 150 days later after it heads outward again!
From Mr. Broussard's studies, Biblical reports; At the left is shown the earth in its normal orbit passing through the debris tail of the nibiiru Planet X,as described in the ancient star disk of nebra, (the actual picture of the event 3600 years ago! From Germany, an ancient astronomy discoveries! On the right is China 's description of the same event, they called the fiery dragon, or the visiting star. With the tail of meteorites .It will take an estimated one full hour to pass through this devastating tail of fire- la dent debris. It has been estimated,The earth shifted or titled on the axis by 26 degrees. Changing the view of the stars around the globe. Events recorded in time, 3600 years ago.
GOOGLE SKY NIBIRU COORDINATES.
5 h 42m 21.0s 22° 36′ 45.7″
What do you think about what Mr. Bob Fletcher has to say? Do you believe we are looking at the return of the fabled Nibiru as the Sumerian people spoke about? Could the comet Apothis expected to impact earth, riding the tail of something much much bigger?
Is Planet X, NIBIRU ready to show ? And if so, What will it bring with it? Are NEMESIS and NIBIRU hiding behind the sun? With so many …
All indicators are pointing to the return of Planet X, 7X or Planet Nibiru and a possible Pole Shift, as soon as this December 2016! Climate change has already …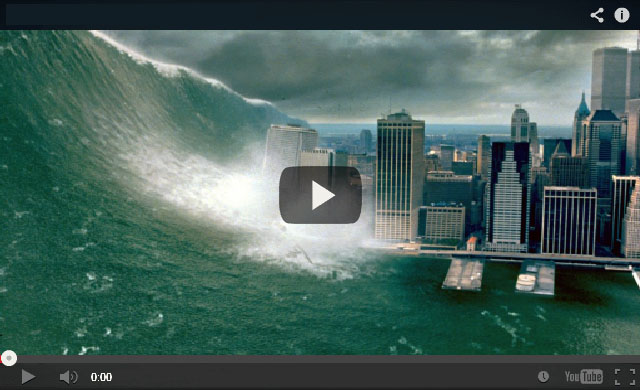 Are you worried about your future? Are you worried by the many disasters that you face in your everyday life? Worry no more. The Lost Ways comes in to solve your woes. This program was created by Davis Claude and its major role is to prepare and teach you how to handle worst-case scenarios using the least independence. This program will therefore motivate you to protect your family and friends during the worst period without the help of the modern technology.
Remember, calamities are everywhere: at work, home, school and many other places. These calamities cause tension and leads to a decrease in productivity. This may finally lead to a reduction in life. Fortunately, the lost ways review will provide solutions to these situations. It will give you the tips for preparing yourself when nothing seems to go as expected.
Generally, most people are optimistic. This makes them unprepared for failure. However, the best thing is to prepare for worst times. It is important to tell your kids about earthquakes, fire outbreaks, extreme weather conditions and other calamities. Tell them how to deal with these calamities in case they occur.
RELATED : NIBIRU WILL RAVAGE THE EARTH : USGS CLIMATOLOGIST
RELATED : ELITE UNDERGROUND BUNKERS – Why Are So Many Of The Super Wealthy Preparing Bug Out Locations? World's largest Underground City
The Lost Ways (Learn the long forgotten secrets that helped our forefathers survive famines,wars,economic crisis and anything else life threw at them)
Survival MD (Best Post Collapse First Aid Survival GuideEver)
Backyard Innovator (A Self Sustaining Source Of Fresh Meat,Vegetables And Clean Drinking Water)
Blackout USA (EMP survival and preparedness)
Conquering the coming collapse (Financial advice and preparedness )
Liberty Generator (Build and make your own energy source)
Backyard Liberty (Easy and cheap DIY Aquaponic system to grow your organic and living food bank)
Bullet Proof Home (A Prepper's Guide in Safeguarding a Home )
Family Self Defense (Best Self Defense Strategies For You And Your Family)
 Survive Any Crisis (Best  Items To Hoard For A Long Term Crisis)
Survive The End Days (Biggest Cover Up Of Our President)
Drought USA (Discover The Amazing Device That Turns Air Into Water)