Prepping 30 Days Worth Of Food
When you start to consider prepping, one of the first things you need to start prepping for is food. Simply put, food is one essential you need to live and your family must have a supply of food on hand regardless what the day or your situation is. Because of our just in time supply chain model, most grocery stores do not have more than 3 days' worth of food stocked. In any type of emergency or disaster situation, the store shelves are cleaned quickly. You do not want to be one of those people who realize you have nothing in the house for dinner and a major snow storm, hurricane or  other event is imminent. You will go to the grocery store and find bare shelves like they did during hurricane Sandy. This happens in every instance where people could face the possibility of going hungry. The stores are cleaned out and the larger your city, the quicker the shelves are bare.
Not only will there be no food on the shelves, but the shelves could stay that way for a long time. What if the roads are impassable? What if there is some supply disruption. You could be out of food for a long time and this should never happen. You eat every day and so does everyone else. Running out of food should not be an option for your family at least for a reasonable amount of time.
FEMA recommends 3 days' worth of food and water to last most common emergencies and I would say 30 days is a better goal to shoot for. If you have a month of food stored in your house you can worry about other things like getting back to your family if you are away from home or not going out in the first place to fight the lines of panicked people who waited until the last-minute.
Storing food can be complicated and costly but it is possible to start with a very simple list of items that you can purchase from your local grocery store or big-box chain like Wal-Mart, Costco or Sam's Club. I have compiled a simple list of common foods that you can go get today that will allow you to feed a family of 4 for 30 days. If you have more or less people or giants in your family tree then you would need to adjust accordingly.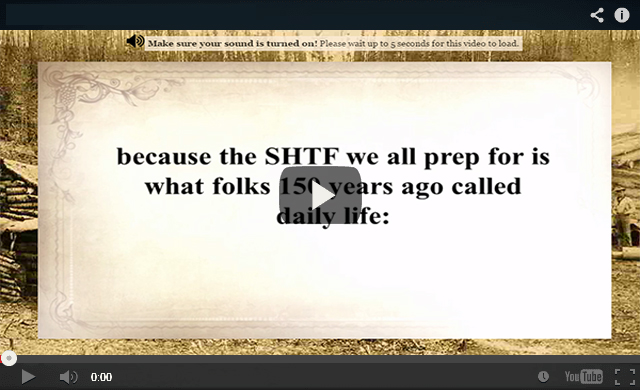 Basic Foods
I shop at Costco or Sam's, but you can get all of these at your friendly neighborhood grocery store. You may have to adjust the quantities. I like Costco and Sam's because I can buy larger containers and have to worry about fewer items, but you can also use Amazon.com. At a store, you can also throw these into your cart and nobody is going to look at you like you are a deviant. If anyone does ask you what you are doing, just tell them you are having a big Chicken Stew or some other neighborhood type of event.
Rice – First off, buy a 50lb. bag of rice. These contain 504 servings and I don't know too many people who won't eat rice. It is simple to cook and stores for years if you keep it cool and dry. This bag at Sam's costs about $19 now.
Beans – Next buy a bag of dry beans. This will check off the Beans part of your Beans, Bullets and Band-Aids list. A good size bag is about $5 and makes 126 servings. Buy two if you think your family would like them.
Canned meat – Cans are great for fruits and vegetables and anyone can find something they will eat. For canned meat, I recommend tuna or chicken because it tastes a heck of a lot better than Spam and you can easily mix that into your rice. For the meat you will need approximately 35 cans. Each can has about 3 servings and this will be the most costly, but they last over a year usually and your family probably eats chicken or tuna on a semi-regular basis anyway so restocking this should be simple.
Canned Vegetables – you will need about 40 cans of vegetables and again this can be whatever your family will eat. Expect to pay around a dollar each so $40 for veggies to last your family a month.
Canned Fruit – again, simple fruits that your family will eat. These can even be fruit cocktail if that is the safest thing. At Costco they have the #10 cans of fruit like pears or apple slices and each of these has 25 servings. 5 of these will cost about $25 and give your family their daily dose of fruit.
Oatmeal – Good old-fashioned oatmeal is simple to cook and store. A normal container has 30 servings each so purchase about 4 of these and your family won't starve for breakfast. At $2 each that is about $8 for breakfast for a month for a family of four. Could you exchange Pop-tarts? Maybe, but I find oatmeal more filling and less likely to be snacked on.
Honey– Honey is a miracle food really as it will never go bad if you keep it dry and cool. Honey will last you forever and Sam's has large containers that hold 108 servings. You can use this in place of sugar to satisfy the sweet tooth. Honey even has medicinal properties and you can use this to add some flavor to your oatmeal for breakfast.
Salt – Same as honey, salt will never go bad if you keep it dry and helps the flavor of anything. You can buy a big box of salt for around $1 and that will last your whole family a month easily.
Vitamins – I recommend getting some good multivitamins to augment your nutrition in the case of a disaster or emergency. Granted, rice and beans aren't the best and you won't be getting as many nutrients from canned fruit and vegetables so the vitamins help to fill in the gaps and keep you healthy. One big bottle costs about $8. You will need to get a kids version too if you have children small enough that they can't or won't swallow a big multivitamin.
RELATED : MEAT POTTING: AN ALMOST FORGOTTEN SKILL WORTH REDISCOVERING
All of the list above will feed the average family of 4 for right at 30 days and makes a great start to your food preparations. The meat was the most expensive part but the bill comes to around $500 give or take but this will vary by where you live. Should you stop there? No, but this is just a good starting point and you should expand from here. I would keep all of these items in your pantry along with your regular groceries and rotate these to keep the contents fresh. (source)
How to Prepare 30 Days Worth Of Food
Survival Food Prepping Ideas/ULTIMATE Top Skills 2017
Discover how to survive: Most complete survival tactics, tips, skills and ideas like how to make pemmican, snow shoes, knives, soap, beer, smoke houses, bullets, survival bread, water wheels, herbal poultices, Indian round houses, root cellars, primitive navigation, and much more at: The Lost Ways
The Lost Ways is a far-reaching book with chapters ranging from simple things like making tasty bark-bread-like people did when there was no food-to building a traditional backyard smokehouse… and many, many, many more!
Here's just a glimpse of what you'll find in The Lost Ways:
From Ruff Simons, an old west history expert and former deputy, you'll learn the techniques and methods used by the wise sheriffs from the frontiers to defend an entire village despite being outnumbered and outgunned by gangs of robbers and bandits, and how you can use their wisdom to defend your home against looters when you'll be surrounded.
Native American ERIK BAINBRIDGE – who took part in the reconstruction of the native village of Kule Loklo in California, will show you how Native Americans build the subterranean roundhouse, an underground house that today will serve you as a storm shelter, a perfectly camouflaged hideout, or a bunker. It can easily shelter three to four families, so how will you feel if, when all hell breaks loose, you'll be able to call all your loved ones and offer them guidance and shelter? Besides that, the subterranean roundhouse makes an awesome root cellar where you can keep all your food and water reserves year-round.
From Shannon Azares you'll learn how sailors from the XVII century preserved water in their ships for months on end, even years and how you can use this method to preserve clean water for your family cost-free.
Mike Searson – who is a Firearm and Old West history expert – will show you what to do when there is no more ammo to be had, how people who wandered the West managed to hunt eight deer with six bullets, and why their supply of ammo never ran out. Remember the panic buying in the first half of 2013? That was nothing compared to what's going to precede the collapse.
From Susan Morrow, an ex-science teacher and chemist, you'll master "The Art of Poultice." She says, "If you really explore the ingredients from which our forefathers made poultices, you'll be totally surprised by the similarities with modern medicines." Well…how would you feel in a crisis to be the only one from the group knowledgeable about this lost skill? When there are no more antibiotics, people will turn to you to save their ill children's lives.
If you liked our video tutorial on how to make Pemmican, then you'll love this: I will show you how to make another superfood that our troops were using in the Independence war, and even George Washington ate on several occasions. This food never goes bad. And I'm not talking about honey or vinegar. I'm talking about real food! The awesome part is that you can make this food in just 10 minutes and I'm pretty sure that you already have the ingredients in your house right now.
Really, this is all just a peek.
The Lost Ways is a far-reaching book with chapters ranging from simple things like making tasty bark-bread-like people did when there was no food-to building a traditional backyard smokehouse… and many, many, many more!
And believe it or not, this is not all…
Table Of Contents:
The Most Important Thing
Making Your Own Beverages: Beer to Stronger Stuff
Ginger Beer: Making Soda the Old Fashioned Way
How North American Indians and Early Pioneers Made Pemmican
Spycraft: Military Correspondence During The 1700's to 1900's
Wild West Guns for SHTF and a Guide to Rolling Your Own Ammo
How Our Forefathers Built Their Sawmills, Grain Mills,and Stamping Mills
How Our Ancestors Made Herbal Poultice to Heal Their Wounds
What Our Ancestors Were Foraging For? or How to Wildcraft Your Table
How Our Ancestors Navigated Without Using a GPS System
How Our Forefathers Made Knives
How Our Forefathers Made Snow shoes for Survival
How North California Native Americans Built Their Semi-subterranean Roundhouses
Our Ancestors'Guide to Root Cellars
Good Old Fashioned Cooking on an Open Flame
Learning from Our Ancestors How to Preserve Water
Learning from Our Ancestors How to Take Care of Our Hygiene When There Isn't Anything to Buy
How and Why I Prefer to Make Soap with Modern Ingredients
Temporarily Installing a Wood-Burning Stove during Emergencies
Making Traditional and Survival Bark Bread…….
Trapping in Winter for Beaver and Muskrat Just like Our Forefathers Did
How to Make a Smokehouse and Smoke Fish
Survival Lessons From The Donner Party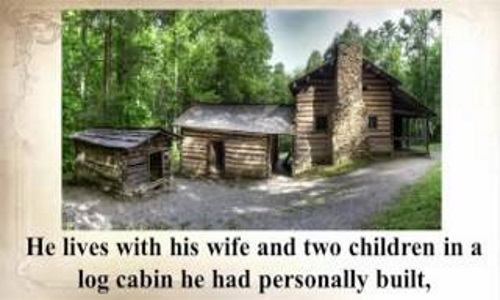 So get some books, find some websites, and start building up your skill-set. Here are some resources to get you started:
The Lost Ways (Learn the long forgotten secrets that helped our forefathers survive famines,wars,economic crisis and anything else life threw at them)
Survival MD (Best Post Collapse First Aid Survival Guide Ever)
Conquering the coming collapse (Financial advice and preparedness )
Liberty Generator (Build and make your own energy source)
Backyard Liberty (Easy and cheap DIY Aquaponic system to grow your organic and living food bank)
Bullet Proof Home (A Prepper's Guide in Safeguarding a Home )
Family Self Defense (Best Self Defense Strategies For You And Your Family)
 Survive Any Crisis (Best  Items To Hoard For A Long Term Crisis)
Survive The End Days (Biggest Cover Up Of Our President)
Drought USA (Discover The Amazing Device That Turns Air Into Water)