President Vladimir V. Putin of Russia — facing an economically beleaguered, less-supportive public — used his annual state-of-the-nation speech on Wednesday to promise a raft of social spending, while also doubling down on threats against the United States.
Mr. Putin said Washington was fueling a new arms race by withdrawing from a landmark nuclear weapons treaty and possibly deploying new missiles in Europe. Without mentioning any country in particular, he warned that if American missiles were deployed on the continent, within a few minutes' flight of his country, Russia would aim its weapons at those missiles and at targets in the United States.
"Russia will be forced to create and deploy new types of weapons that could be used not only against the territories where a direct threat to us comes from, but also against the territories where decision-making centers directing the use of missile systems threatening us are located," he said. "The capability of such weapons, including the time to reach those centers, will be equivalent to the threats against Russia."
Russian missiles, including nuclear weapons, targeting the United States is not new. Nor is saber rattling by Mr. Putin, who devoted much of his speech last year to what he claimed were highly advanced new weapons.
Russian President Vladimir Putin issued a chilling warning Thursday about the rising threat of a nuclear war, putting the blame squarely on the U.S., which he accused of irresponsibly pulling out of arms control treaties.
Speaking at his annual news conference, Putin warned that "it could lead to the destruction of civilization as a whole and maybe even our planet."
He pointed at Washington's intention to walk away from the 1987 Intermediate-Range Nuclear Forces Treaty, or INF, and its reluctance to negotiate the extension of the 2010 New START agreement, which expires in 2021 unless the two countries agree to extend it. "We are witnessing the breakup of the arms control system," he said.
Moscow and Washington have been at loggerheads over the INF, which bans an entire class of weapons — all nuclear and conventional ground-launched ballistic and cruise missiles of intermediate range. U.S. officials say Washington's withdrawal from the pact was prompted by Russian violations of the treaty, which Moscow vehemently denies.
Earlier this month NATO, at U.S. request formally declared Russia to be in violation of the INF and demanded that it halt activity that breaches it. The move put the full weight of the alliance behind the U.S., which has given Russia until February to come into compliance or trigger Washington's withdrawal from the treaty."
Officials in both Russia and the U.S. have given mixed signals about the future of the New START treaty, signed by President Barack Obama and then-Russian President Dmitry Medvedev amid a brief thaw in Russia-U.S. ties. U.S.-Russian strategic nuclear weapons — those capable of striking each other's territory — are governed by New Start.
During the nearly four-hour news conference, Putin maintained Russia was not interested in "gaining unilateral advantages. We aren't seeking advantages, we are trying to preserve the balance and ensure our security."
Russia-U.S. ties have sunk to their lowest levels since the Cold war times over the Ukrainian crisis, the war in Syria and the allegations of Russian meddling in the 2016 U.S. presidential election, among other disputes.
The U.S. and European nations have repeatedly called out Russia and imposed sanctions on it for its support of separatists in eastern Ukraine and its annexation of Crimea in 2014. At the same time the West has harshly criticized Russia for its military and political support for Syrian President Bashar Assad, which U.S. officials say has prolonged the war in Syria and the suffering of its people.
The Russian leader scoffed at the allegations, rejecting them as part of a smear campaign driven by domestic policy in the U.S. and elsewhere in the West.
He dismissed claims that Russia is interfering abroad, from a nerve agent poisoning in Britain to an alleged effort to infiltrate the U.S. National Rifle Association, charging that those accusations are part of U.S.-led efforts to malign Russia to strengthen the Western allies' unity.
"They need an external threat to cement NATO unity," Putin said, accusing the U.S. and its allies of exploiting "phobias of the past" to achieve domestic political goals.
"As for ruling the world, we know where the headquarters trying to do that are located, and the place isn't Moscow," he said, noting that the Pentagon's annual budget of over $700 billion dwarfs Russia's defense spending of $46 billion.
Russia's hopes for repairing ties with the U.S. under President Donald Trump have fizzled amid the allegations of Russian meddling in the 2016 election — charges Putin has denied.
He noted that he's still keeping the door open for a meeting with Trump, but added that the prospect for that looks increasingly dim in view of the Democrats winning control of the House.
"You can predict new attacks on the president with 100-percent probability," Putin said. "I don't know if he could engage in a direct dialogue with Russia in such conditions."
He charged that that the continuing U.S. political infighting reflects a "lack of respect for the voters" who elected Trump. "They don't want to acknowledge his victory and do everything to delegitimize the president," Putin added.
He insisted that a Russian woman in U.S. custody has not carried out any mission for the Russian government, even though she pleaded guilty this month to acting as a covert agent of the government. Putin claimed that Maria Butina — accused of trying to infiltrate the NRA and American conservative circles around the time of Trump's election — entered the guilty plea because of the threat of a long prison sentence in the case, which Putin described as fabricated.
Amid a litany of complaints over Washington's policies, Putin had one positive thing to say about the United States: He welcomed Trump's decision to withdraw the U.S. military from Syria.
The U.S. "has done the right thing," Putin said, reaffirming the long-held Russian argument that the U.S. presence in Syria is illegitimate because it wasn't vetted by the U.N. Security Council or approved by Syrian President Bashar Assad's government. The pullout is also likely to strengthen Russia's role in Syria's future.
He showed no sign of backing down from Russia's stance on Ukraine, accusing his Ukrainian counterpart of provoking a naval standoff with Russia to boost his electoral prospects. The Russian coast guard fired upon and seized three Ukrainian naval vessels and 24 seamen when they tried to sail from the Black Sea into the Sea of Azov in what the U.S. and its NATO allies condemned as unjustified use of force by Russia.
Turning to nuclear weapons, Putin warned that if the U.S. puts intermediate-range missiles in Europe after its planned exit from the INF Treaty banning them, Russia will be forced to take countermeasures.
As for what he described as U.S. reluctance to extend the New START nuclear arms reduction treaty, he said: "You aren't interested? You don't need it? OK, we will survive. … But it will be very bad for the whole of humankind, because it would take us to a very dangerous area."
When the power goes out, your safety and comfort is important.
Protect your home or business with a new fully automatic standby generator. Maintain your security system, lighting and air conditioning to keep your family or business safe and comfortable through any power outage
Enjoy the total peace of mind that comes with knowing you have a constant and reliable power supply for your home or business in with a standby generator from Alternate Power Solutions. From everyday necessities like heating, cooling, refrigeration and lights, to daily essentials like cooking, laundry or kids bath times. Power outages are occurring more frequently than ever and lasting longer with devastating effects.
Stand up to unpredictable weather and unforeseen outages with the most trusted name in residential standby power with backup generators for homes. If the power ever goes out, your General standby generator goes on – automatically – protecting you and your home 24/7.
The Lost Book of Remedfies is the revolutionary e-book which is suitable for one of the tools in survival kit because the creator of this program was mentioned lots of benefits about natural medicinal herbs and ingredients to make you feel safe, secure by protecting the health of yourself and dependents in any crisis. Even you can plant it in your backyard to grow effective medicinal herbs to save the life of anyone without wasting your money and time. This e-book will guide you on the right path to provide security, water, food, and all the medicines for securing your life or loved ones at all the time. This guide discussed the common plants that are grown in your backyard, but you don't know the benefits of that plan which may help you to overcome any significant issues. Sometimes it may replace your antibiotic pills, reduce inflammations, stops bleeding, reverse arthritis, lowers cholesterol, regulates blood sugar level, defeats degenerative brain diseases and much more.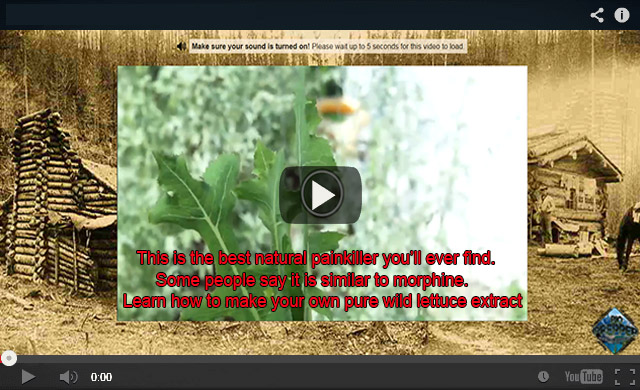 Carnivore's Bible (is a wellknown meat processor providing custom meat processing services locally andacross the state of Montana and more. Whether your needs are for domestic meator wild game meat processing)
The Lost Book of Remedies PDF ( contains a series of medicinal andherbal recipes to make home made remedies from medicinal plants and herbs.Chromic diseases and maladies can be overcome by taking the remediesoutlined in this book. The writer claims that his grandfather was taughtherbalism and healing whilst in active service during world war twoand that he has treated many soldiers with his home made cures. )
Easy Cellar(Info about building and managing your root cellar, plus printable plans. The book on building and using root cellars – The Complete Root Cellar Book.)
The Lost Ways (Learn the long forgotten secrets that helped our forefathers survive famines,wars,economic crisis and anything else life threw at them)
LOST WAYS 2 ( Wordof the day: Prepare! And do it the old fashion way, like our fore-fathers did it and succeed longbefore us,because what lies ahead of us will require all the help we can get. Watch this video and learn the 3 skills that ensured our ancestors survival in hard times offamine and war.)
Survival MD (Best Post Collapse First Aid Survival Guide Ever)
Conquering the coming collapse (Financial advice and preparedness )
Liberty Generator (Build and make your own energy source)
Backyard Liberty (Easy and cheap DIY Aquaponic system to grow your organic and living food bank)
Bullet Proof Home (A Prepper's Guide in Safeguarding a Home )
Family Self Defense (Best Self Defense Strategies For You And Your Family)
Survive Any Crisis (Best Items To Hoard For A Long Term Crisis)
Survive The End Days(Biggest Cover Up Of Our President)