Final warning to Americans 
An economic collapse means a breakdown of the national economy. It would be characterized by a long-term downturn in economic activity, increased poverty and a disruption of the social order, including protests, riots and possibly violence. You can prepare for an economic collapse by preparing financially, stocking up on the essentials and monitoring the economic indicators.
Via Michael Snyder :
If you have not been preparing for what is coming, you need to get off your sofa and you need to start prepping right now.  Just remember what happened back in 2008.  That crisis took most people totally by surprise.  Millions of Americans lost their jobs, and because most of them were living paycheck to paycheck, all of a sudden most of them couldn't pay the rent or the mortgage either.  Large numbers of families that were once living a comfortable middle class lifestyle suddenly found themselves destitute.  Well, this coming crisis is going to be even worse by the time it is all said and done, and it is not just going to be economic in nature.  Over the past two trading days, the Dow has gone down more than a thousand points.  The shaking that so many have warned about has begun.  As this shaking plays out, you and your family will need cash, food, supplies and a whole bunch of other things.  If you do not already have everything prepared, then you need to kick your prepping into overdrive because we are on a very compressed time frame now.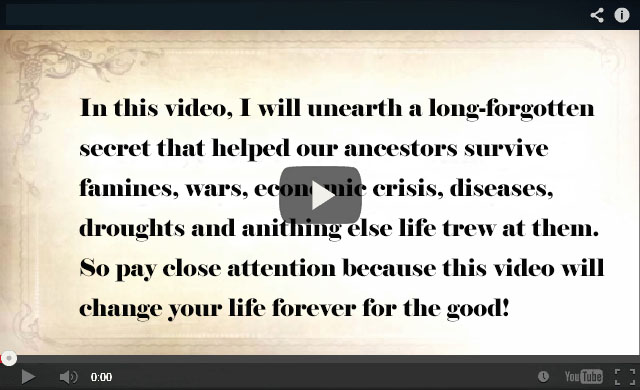 I suggest you have a supply of food and water to last at least three months. Many survival experts insist that a six-month supply is the minimum. Personally, I can live a long time on tuna fish or peanut butter. You can purchase MREs from a variety of sources, as well as camp-style packaged food from many sporting goods stores. Of course, bottled water is available everywhere during normal times. Stock up! Distilled water will store longer than spring water. Plus, I suggest you have some water purification tablets or a Katadyn water filter on hand. And, if you are able, prepare to grow your own food. In cold weather climates such as we have here in Montana, people quickly learn how to construct and utilize greenhouses in which to grow food. Canning food is another very helpful hedge against deprivation. If your parents and grandparents lived through the Great Depression as mine did, this was standard operating procedure.

Get a generator. Keep a supply of fuel on hand. Stay stocked up on batteries, candles, portable lights, first aid supplies, and toiletries–especially toilet paper and toothpaste. I also suggest you never run out of lighters or matches. You never know when you'll need to build a fire. If you live in a cold weather climate, you probably already have some sort of wood stove or fireplace.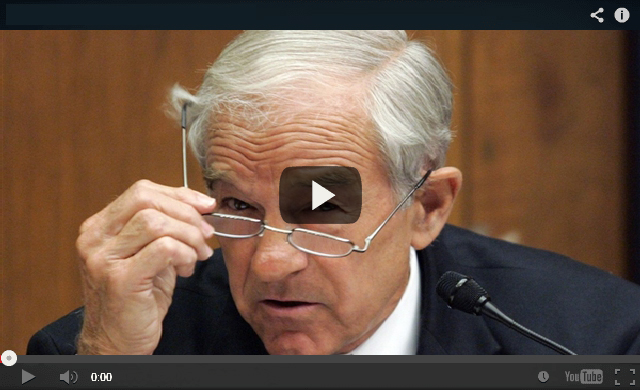 Alex breaks down the factors behind the latest mass shooting in Ft. Hood, including the fact that the shooter was prescribed anti-depressant drugs and that the shooting occurred in a gun-free zone. Alex also discusses the latest in geopolitics, with former congressman and presidential contender Ron Paul joining today's show to explain how Congress's $1 billion aid package to Ukraine will impoverish Ukrainian citizens at the expense of American taxpayers.
Ron Paul is warning We the People….
Save your coins, grow your own food, get some land, get to know your neighbors, get back into harmony with nature, collect/save important herbs and spices, get some money out of banks and 401k in case wall street tries to steal it from you (bail ins), be more self sufficient, invest in people that care for Humanity and the Planet Earth.
Hope for the best, but prepare for the worst.
This is a good motto to live by, despite how you think about things.
Individuals can still hope for the best (that things can and will eventually work out), but what good is your prosperity going to do if you don't have anything to eat or a safe place to hang out for an extended period of time?
Why not prepare while you still can — when things are readily available and can still be purchased at cheap prices? The coming hyper-inflation will make any such purchases beforehand look very intelligent…
To prepare for the worst, you need a plan. Why are most people so against doing basic preparations that could be the difference on how they survive — or whether they survive?
History shows time and again that those who prepare always fare better than those who did not.
Having a plan and being determined to act on that plan will always be the best way to handle any contingencies, should they occur.
After disaster strikes, your mind is going to be racing around like a car on a race track. Preplanning and having a written set of measures to take will make someone's life go much smoother when the SHTF.
Survive Attack to Our Power Grid System (Weapon That Can Instantly End Modern Life in America)
Survival MD (Best Post Collapse First Aid Survival Guide Ever)
Backyard Innovator (A Self Sustaining Source Of Fresh Meat,Vegetables And Clean Drinking Water)
Blackout USA (EMP survival and preparedness)
Conquering the coming collapse (Financial advice and preparedness )
Liberty Generator (Build and make your own energy source)
Backyard Liberty (Easy and cheap DIY Aquaponic system to grow your organic and living food bank)
Bullet Proof Home (A Prepper's Guide in Safeguarding a Home )
Family Self Defense (Best Self Defense Strategies For You And Your Family)
 Survive Any Crisis (Best  Items To Hoard For A Long Term Crisis)
Survive The End Days (Biggest Cover Up Of Our President)
Drought USA(Discover The Amazing Device That Turns Air Into Water)