Russia to test unstoppable 'Satan 2' stealth nuke capable of wiping out an ENTIRE NATION
Russia is preparing to test-fire a nuclear weapon which is so powerful it could reportedly destroy a whole country in seconds.
The "Satan 2" missile is rumoured to be the most powerful ever designed and is equipped with stealth technology to help it dodge enemy radar systems .
This terrifying doomsday weapon is likely to strike fear into the hearts of Western military chiefs, as current missile defence technology is totally incapable of stopping it.
Its official name is the RS-28 Sarmat and it will replace aging Soviet R-36M missiles, which NATO military experts nicknamed "Satan".
"In this sense, the Sarmat missile will not only become the R-36M's successor, but also to some extent it will determine in which direction nuclear deterrence in the world will develop," the Russian news network Zvezda reported .
The missile is expected to be capable of delivering up to a dozen warheads, allowing to effectively destroy an area the "size of Texas or France", the broadcaster continued.
It is expected to have a range of 10,000 km, allowing Moscow to attack European cities including London as well as major cities on America's west and east coasts.
RELATED : BREAKING: OBAMA WILL ASK CAMERON & THE EU FOR SUPPORT IN WAR AGAINST RUSSIA
Russia is said to be planning to test fire the weapon this summer, although it is unclear whether it will be fitted with its full nuclear payload.
It's not one single bomb – you couldn't do that with one device. If you get to a certain size the blast goes up and out of the atmosphere, and you get rapidly less and less payback for the size.
This missile is a MIRV. It carries a busload of separately targeted warheads.
We've got 'em as well. Sub launched, land launched, you name it. You never know, we might even have something like a smart stealth cruise missile that flies around dropping little presents over a wide area of countryside.
RELATED : Russia Prime Minister Warns US and Arab Countries: Invading Syria "will start a new world war"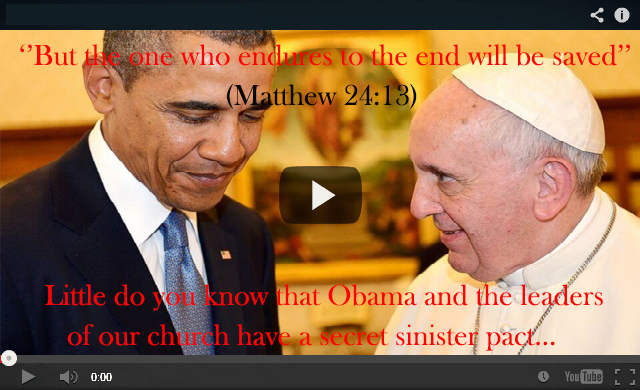 Other useful resources:
The Lost Ways (Learn the long forgotten secrets that helped our forefathers survive famines,wars,economic crisis and anything else life threw at them)
Survive Attack to Our Power Grid System (Weapon That Can Instantly End Modern Life in America)
Survival MD (Best Post Collapse First Aid Survival Guide Ever)
Backyard Innovator (A Self Sustaining Source Of Fresh Meat,Vegetables And Clean Drinking Water)
Blackout USA (EMP survival and preparedness)
Conquering the coming collapse (Financial advice and preparedness )
Liberty Generator (Build and make your own energy source)
Backyard Liberty (Easy and cheap DIY Aquaponic system to grow your organic and living food bank)
Bullet Proof Home (A Prepper's Guide in Safeguarding a Home )
Family Self Defense (Best Self Defense Strategies For You And Your Family)
 Survive Any Crisis (Best  Items To Hoard For A Long Term Crisis)
Survive The End Days (Biggest Cover Up Of Our President)
Drought USA (Discover The Amazing Device That Turns Air Into Water)